Nose Bridge piercing is a surface piercing that takes place on the bridge of the nose and just between the area of the eyes. This trend is getting quite popular nowadays. Erl Van Aken is considered the first man to experiment with nose bridge piercing. He was a body art devotee, thus bridge piercing derives its nickname "Erl" from his name. Today, our article covers everything that you must know before going for nose bridge piercing.
Types of Nose Bridge Piercing
If one has decided to go for bridge piercing then there are two options for such piercing. Both types look beautiful and you can style them with your favourite jewellery.
Horizontal Bridge Piercing
It involves piercing the jewelry horizontally through the surface of the skin, on the bridge of the nose, or the nasion point. The jewellery perfectly aligns with the eyes. People usually go for horizontal bridge piercing as it is more common and traditional.     
In vertical bridge piercing, from one point to another, the jewelry goes down through the skin surface on the nasion point and the nose bridge.  You can also pair this piercing can with a forehead piercing to achieve a more gorgeous and jazzy look.  
What Kind Of Jewelry Is Suitable For Bridge Piercing?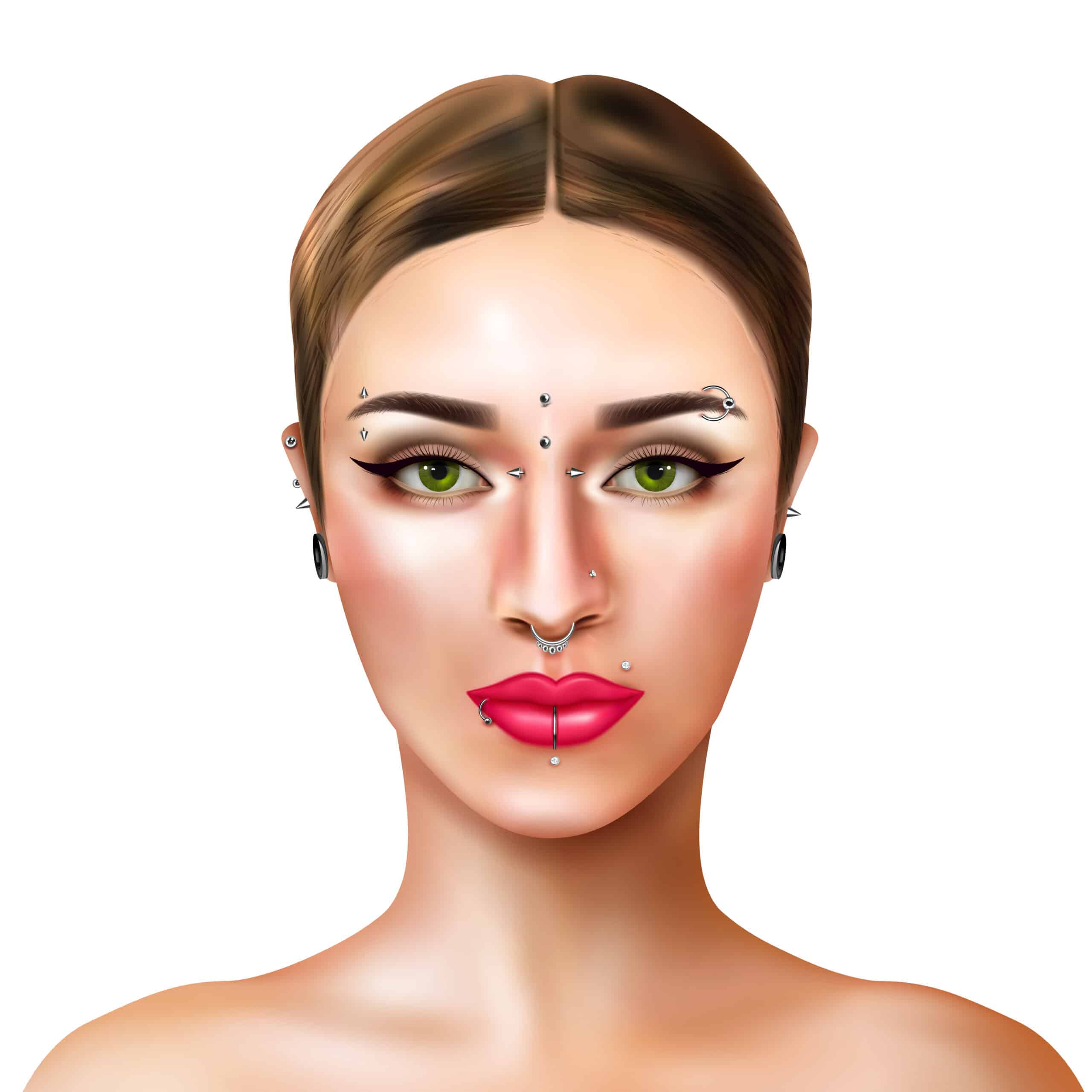 The best initial jewellery for bridge piercing is a small curved barbell or straight barbell. The jewellery should be made of hypoallergenic material such as F 136 titanium. This material helps in healing the piercing wound as it is more gentle on the skin.   

If one doesn't have a high budget to buy expensive metal like titanium, they can also go for a similar metal Niobium. Niobium is low-cost than titanium and is safe to use.  

Moreover, you can also wear jewellery made of 316 L surgical steel if one doesn't have sensitive skin. 14-karat gold is also a good option for an initial piercing. But make sure the gold is not plated and is 14k or higher because plated gold usually flakes off and exposes skin to other metals such as nickel.  

People can also use threadless or internally threaded jewelry to wear on the nose bridge as it won't harm the Erl piercing.  

Furthermore, you can wear a captive bead ring, horseshoe circular barbell or other jewellery you think suits you better.
If one wants to change the initial piercing jewellery, it can be swapped after the wound is healed. In most cases, the initial piercing is rigid so one must wait until the healing of piercing wound. Furthermore, we strictly advise you to change the nose bridge jewelry with the help of a professional piercer. This is to avoid any mishap such as damaging the skin tissues while swapping jewelry.  
Is Nose Bridge Piercing Painful?
As bridge piercing involves the perforation of a thin layer of skin on the bridge of the nose and not any cartilage, it does not cause intense pain. However, you may feel a little discomfort and stress on the skin while the piercing is going through the skin.
One might have some soreness after the bridge piercing but it won't last long and will be minimal. Though in general, everyone's pain tolerance level is different, bridge piercings are less painful.
What Is The Healing Time Of Nose Bridge Piercing?
Nose Bridge piercing takes 8-10 weeks and sometimes 12 weeks for healing of the wound. The healing period also depends on the aftercare routine you follow. The outer wound may start looking fine soon, but the inner part takes more time to heal. It is better and advisable to visit a professional piercer before stopping the aftercare routine to confirm that the wound is completely healed.  
Aftercare Routine Of Nose Bridge Piercing
It is important to follow a proper aftercare routine after the nose bridge piercing. Here are some steps to take care of the piercing wound.
One should clean it 3-4 times a day gently with a saline spray and then clean it with a clean paper towel or tissues.  

Avoid makeup and all facial products that contain chemicals as they can irritate the piercing.

Try not to touch the piercing area of jewellery again and again.

Avoid swimming in the ocean, lake, or swimming pool for at least 6 weeks after piercing. 

Stop any activity that can snag the jewellery during the healing period.  

As stress can increase the healing duration by 40 per cent, try to avoid emotional stress.

Sleep on clean beddings.  
Can You Wear Glasses With Bridge Piercing?
Wearing curved beam glasses will avoid contact with the piercing jewellery. As glasses will interfere with the bridge jewellery, one can also wear them below the jewellery piece, under the usual height.
Rejection of Bridge Piercing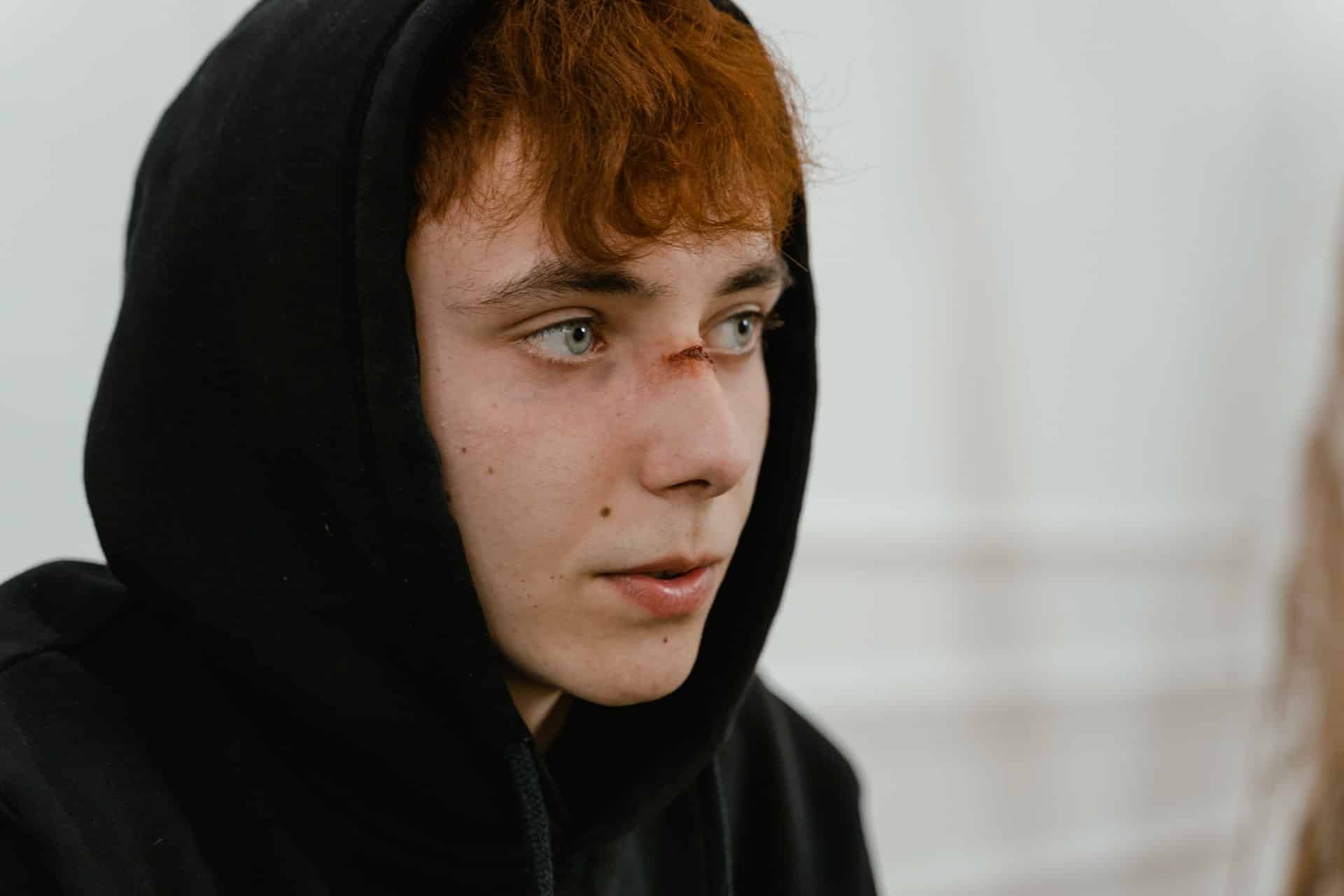 Like other piercings, bridge piercing can also get rejected. Rejection of piercing can happen at any time but it mostly occurs while the piercing area is healing.
If one notices any redness on the bridge piercing it is possible that piercing is rejected. Visit a professional piercer and get your piercing jewellery removed. As soon as the wound gets healed, you can try piercing it again.  
The Risk Of Infections  
Though the risk of getting an infection is very rare one should know all the symptoms and follow the aftercare instructions of the piercer to minimize the chance of infection occurring. If one experiences itching, intense swelling, any discharge bleeding or burning it is might due to the piercing infection. One must consult a professional piercer or healthcare adviser immediately after doubting having an infection.  
Bumps And Keloids
Snags, poor care, exposure to moisture or any hurt to the piercing area may cause bumps to occur. Most of the time, these bumps leave on their own. You may consult your piercer for the treatment of these bumps.
Also, there is this myth that keloids appear because of any complications of piercing. This is wrong. Keloids appear due to genetic disorders or other reasons. They are usually big and are removed surgically. Keloids do not grow because of your piercings.
In short, bridge piercing is getting more popular day by day. It paves the path for people who want to stand out from the crowd and look unique. While the procedure of bridge piercing is easy and simple, one must carefully handle the wound healing.