Japanese tattoos are articulate, bold and one of the oldest techniques of tattoo. They were first made to indicate one's status in society. These tattoos are also perceived as charms of protection and represent spiritual signs and faithfulness. In this article, we will explore about Japanese tattoos and their meanings.
In the realm of body art, Japanese tattoos hold a unique and profound significance. These intricate designs have been a source of fascination and admiration for centuries, not only for their aesthetic beauty but also for their deep cultural and symbolic meanings. From samurai warriors to modern enthusiasts, the allure of Japanese tattoos transcends time and borders.
A Canvas of Tradition
Japanese tattooing, known as "irezumi" or "horimono," has its roots in ancient Japan. It began as a form of punishment, where criminals would be marked with tattoos as a lifelong reminder of their crimes. Over time, this practice evolved into a rich and intricate art form, closely tied to Japanese folklore, mythology, and spirituality.
Japenese Tattoos Symbolism
One of the most captivating aspects of Japanese tattoos is the symbolism embedded within each design. Every element, from the mythical creatures like dragons and phoenixes to the delicate cherry blossoms, carries a specific meaning. For instance, the koi fish symbolizes perseverance and determination as it swims against the current and transforms into a dragon upon reaching the Dragon Gate waterfall. Similarly, cherry blossoms represent the transient nature of life and the beauty in impermanence.
The Warrior Spirit
Samurai warriors played a pivotal role in the history of Japanese tattoos. Adorning their bodies with elaborate tattoos was a mark of honour and courage. These tattoos often depicted heroic tales, mythical creatures, and symbols of protection. Today, many people opt for samurai-inspired tattoos to channel the strength and resilience of these legendary warriors.
Balance and Harmony
Japanese tattoos are not just about aesthetics; they are also about balance and harmony. The traditional full-body suits, known as "irezumi," aim to create a sense of equilibrium in both the physical and spiritual realms. Each element ensures a harmonious flow, embodying the Japanese concept of "wa," which signifies balance and peace.
Modern Interpretations Of Japenese Tattoos
While Japanese tattoos continue to honour tradition, they have also found a place in contemporary art. Many artists blend traditional motifs with modern styles, creating meaningful and visually stunning tattoos. These tattoos often serve as a reflection of the wearer's personal journey, struggles, and aspirations.
Today, we will discuss some prime Japanese tattoos, their characteristics, origins and meanings.
Ryu Tattoo
Ryu tattoo is the Japanese Dragon tattoo in which the dragon is not considered a classic animal with cruelty, authority and fire. Rather it is seen as a sign of intelligence, power and blessings. It can manipulate the elements of nature for the advantage of people. It takes features of many animals, mostly those animals it will come across on its adventures.
Kappa Tattoo
Kappa is considered a creature of dual nature. They have a definite fondness for manners and courtesy and tend to have a malicious nature too. These creatures are notorious for kidnapping kids. Therefore, in the past time, kids were asked to not get close to rivers.  
The kappa is a very strong creature. The only way to overcome it is by going down on the knees on the ground before him. As kappa has politeness it will also bow back. The water in it's brain chamber which is its power station will be poured out and it will lose all of its powers.  
Baku Tattoo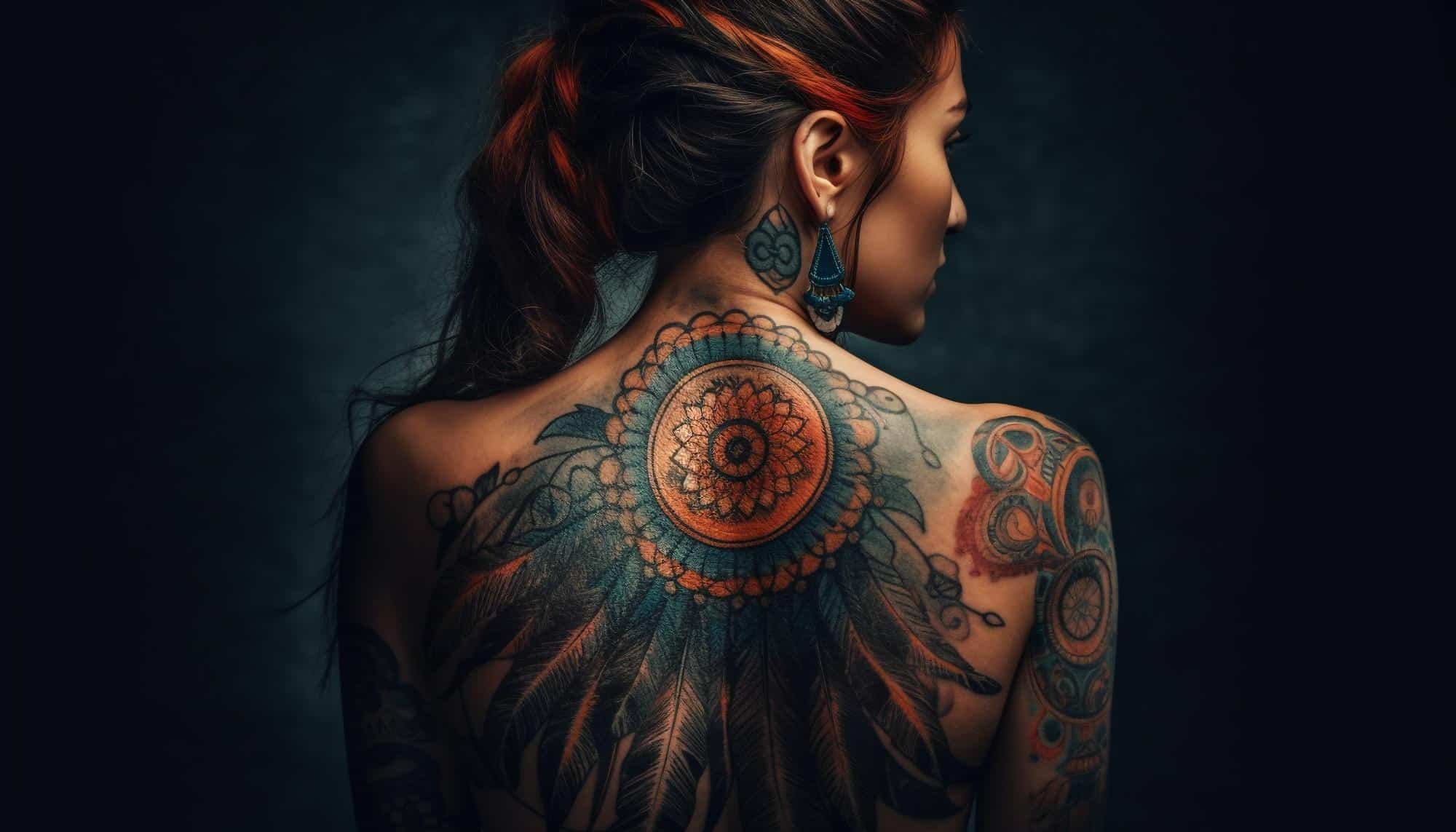 According to Japanese fables, Baku is a creature that turns nightmares into good dreams. That's why it's common to see Baku in children's bedrooms. They are protectors and propitious creatures. Baku tattoos are also contemplated as amulets. They possess the body of a bear with the head of an elephant, the feet of a tiger and an oxtail.  
Koi Japanese Tattoos And Their Meanings
Koi tattoo also known as the Japanese fish tattoo is an indigenous part of the Japanese culture. These tattoos represent good luck, prosperity, love, strength, and growth. It depicts one's ability to face life challenges and obstacles with courage. They also symbolize a balanced relationship.  
Kitsune Tattoo
In Japanese culture, kitsune means fox and are admired for their very intelligent brains. They can also control others' brains. Kitsune can shapeshift and turn themselves into humans.
They are swindlers but punish those people who do bad. According to some legends, Kitsune can flash lightning and fire from their mouth. They are eternal and after a certain age and time move up to the heavens.  
Karashishi Tattoo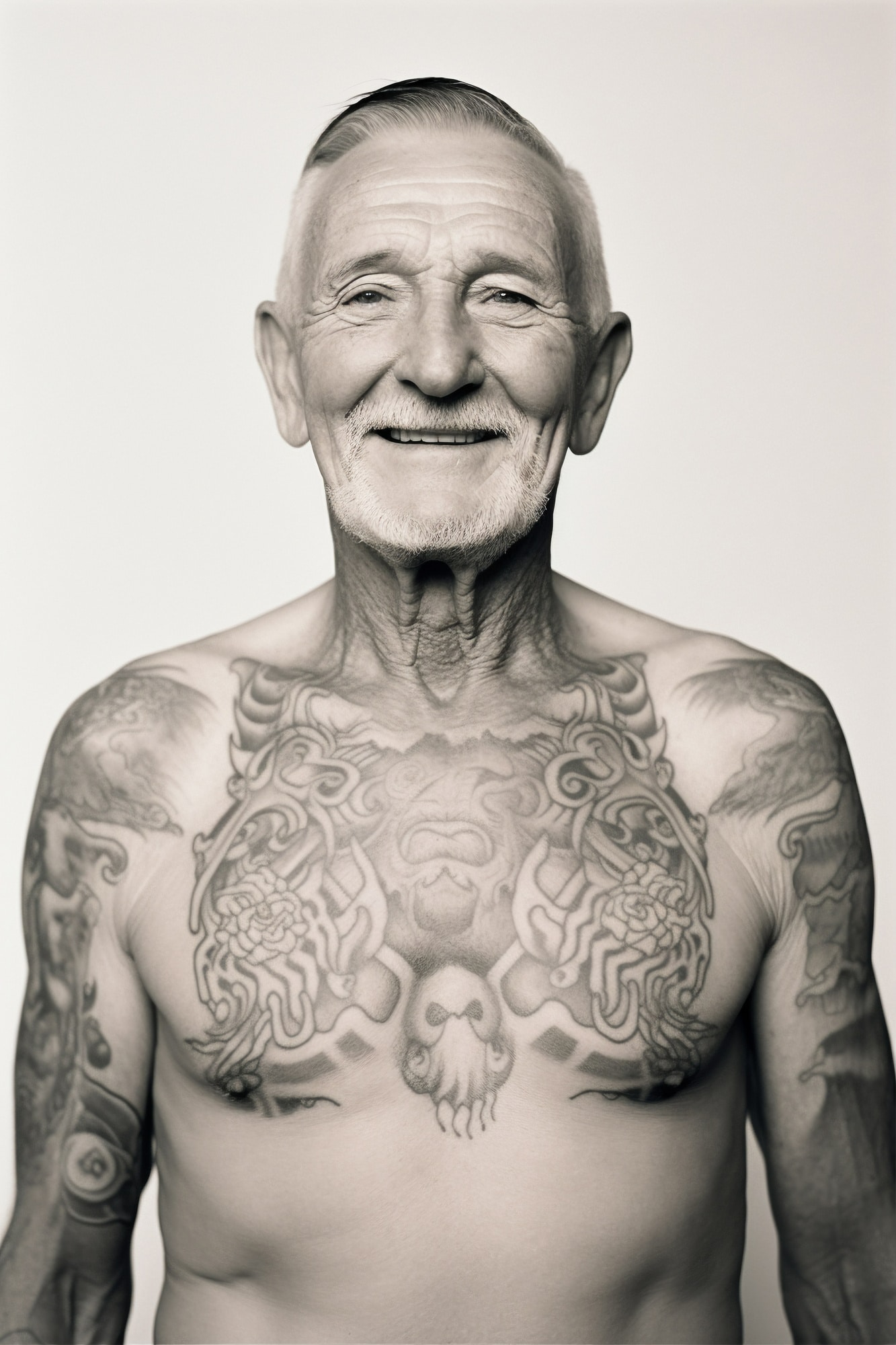 Karashishi aka foo dog or lion dog is the guardian lion. In Japanese, "shi-shi" means lions so they are lions and not dogs but they have a resemblance to dogs. In folklore, these lion dogs are protectors and guardians. So their huge statues are usually placed at the entrance of holy places to force out the evil spirits. They also attract wealth and health.
Kirin Tattoo
Kirin represents generosity, compassion and love. If one worries about the upcoming days, Kirin serves as a fortunate symbol for them. The appearance of Kirin is like a unicorn. It has the body of a dear with a dragon-like head and has thick hair around the neck like a lion. Having a single horn, an ox tail and horse hooves it is considered a good omen.
Fujin Tattoo
Fujin is seen as the god of wind and is portrayed as an oni (demon) having the powers of a magician. He has glowing greenish or bluish skin and controls air with the drapery he wears on his back.   
Rajin Tattoo
Rajin is the brother of Fujin but an opponent to him. He holds the power to control lightning and thunder.
According to some Japanese fables, when these two brothers quarrel with each other it results in heavy rain and storm.  
Fudo Myoo Tattoo
In Japanese, do you mean wise king or unbendable or unwavering? It represents one's harmony and discipline to act on one's principles. It attracts wealth prosperity and good fortune. He helps and guide divine pilgrims on the righteous path and also protect the laws of Buddhism.  
Sakura Tattoo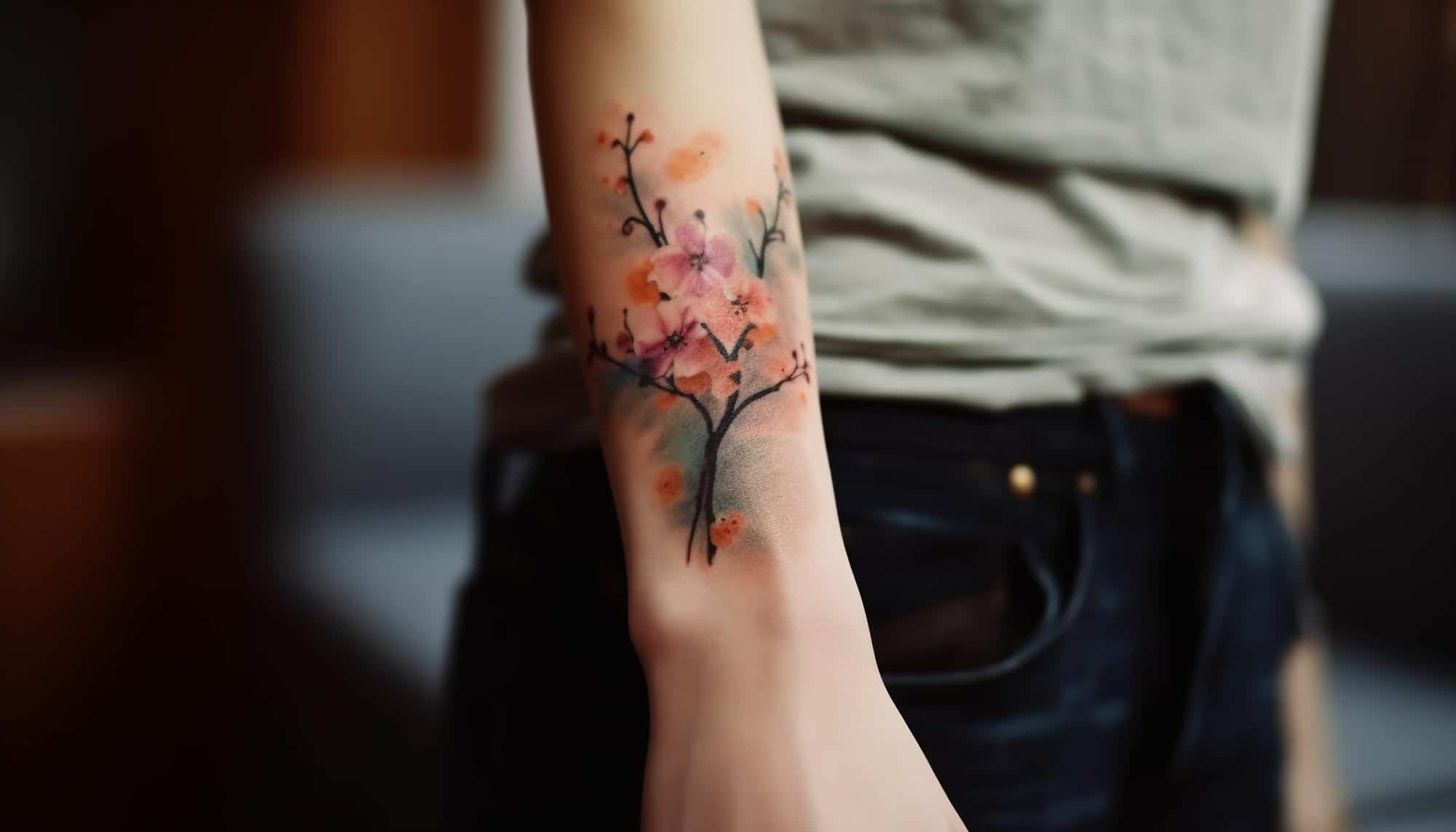 In Japanese culture, cherry blossoms mean the briefness of life and charm. It represents the transience, love, the spectacular charm of life and the sudden demise. The life cycle of cherry blossom represents human life. How humans are delicate and unique, spend a beautiful life, and then welcome death. It is both saddening and hopeful Japanese imagery.  
Botan Tattoo
Botan aka peony is known as the rose without spikes and is also known as the "Lord of Flowers". It has huge and unfurling petals finely curved at the edges. Botan tattoo represents dignity, wealth, determination, fearlessness, glory, romance and generosity. Moreover, Botan is native to China and not Japan. A Chinese Buddhist brought it to Japan.   
In conclusion, Japanese tattoos are a testament to the enduring power of art, culture, and symbolism. Japanese tattoos and their meanings offer a glimpse into the rich tapestry of Japanese history and philosophy, reminding us that body art can be a deeply personal and meaningful expression of one's identity.