Ancient Norse traditions are deeply ingrained in Viking tattoos, which were swiftly recognized as representations of power, bravery, valour, and adventures. This intriguing tattoo work of art depicts the stories of Norse mythology, history, power, and warrior spirits. This makes them quite appealing for tattoo lovers who feel a connection with the Viking heritage and desire to adopt Viking Ethos and their customs. Today, we will talk about nordic tattoos and their meanings in folklores.
Originally belonging to Scandinavia, the Vikings were the groups of fighters who came to attack Europe and later established there. In the next two centuries, their hold extended to Asia, the Middle East and North Africa.
Nordic Tattoos And Their Meanings
The Aegishjalmur (gishjálmr) was another name for the Helm of Awe. This symbol has eight armed spikes that point outwards from the Centre. This sign is the symbol of superpower and protection. Many Viking warriors wore this emblem while fighting in the wars with the belief of more power and protection. They used to think Helm of Awe would grant them protection and the willpower essential to defeat any foes they might encounter.
This tattoo is appealing to Viking tattoo lovers because of its war and warrior-related significance. So, for those tattoo lovers who believe in warriors or consider themselves as one, this tattoo is a good choice.
Viking Ship Nordic Tattoo
Viking ships hold a significant nature in Nordic history. As Vikings were the best sea explorers and many of their initial attacks on England and Europe were carried out in their peculiarly designed ships. Viking ships were long, with Viking shields on the sides, and had sharp points on each end that were designed to guard them in wild and icy seas. These points were used to break or sail through icy oceans.
Because of their peculiar design and significant history in the Viking wars, Viking ship tattoos are quite famous among Viking tattoo lovers. Moreover, for people who are in awe of explorers, adventurous, and sea wanderers, the Viking ship tattoo is also appealing to them.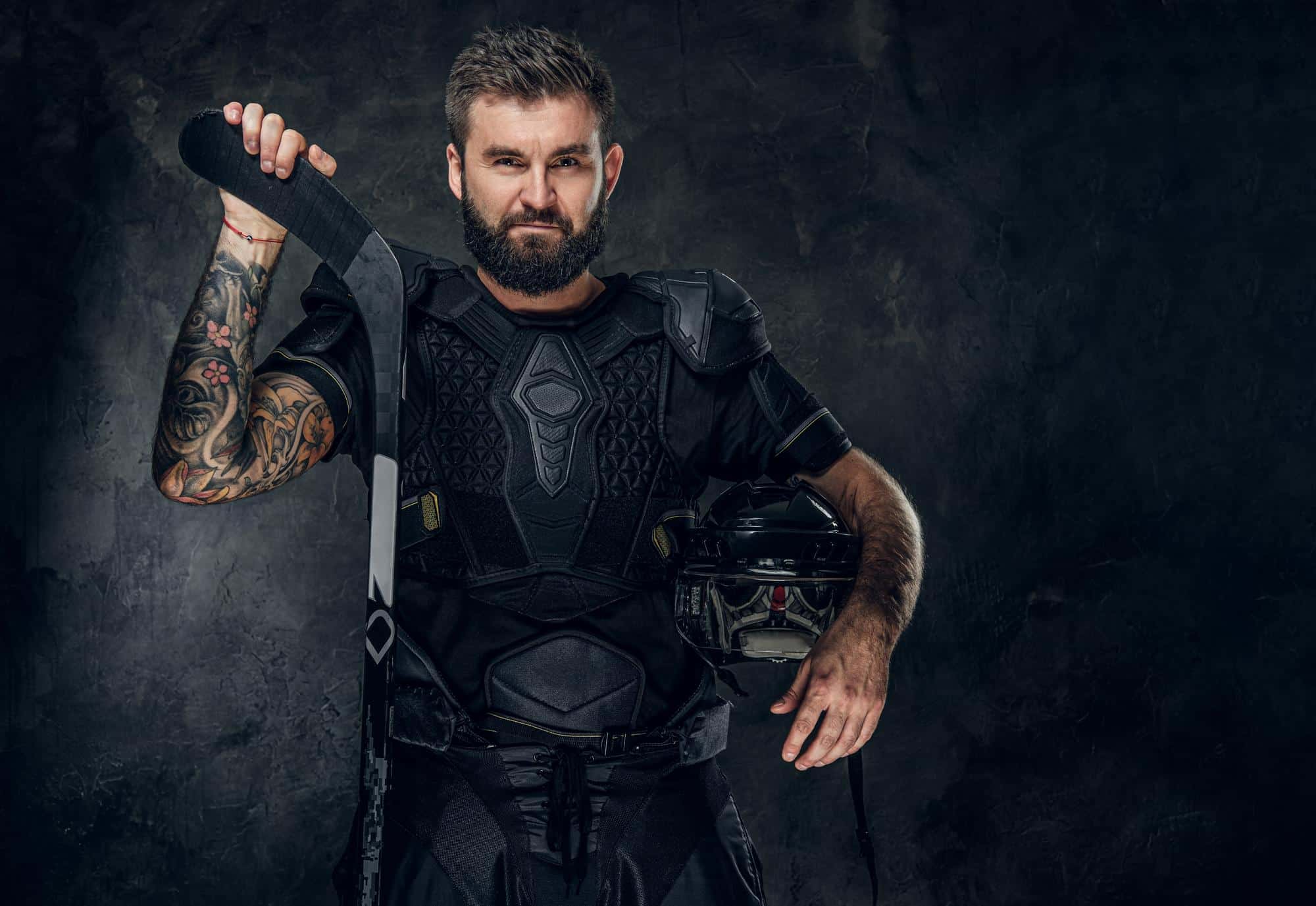 After hearing Thor Hammer the first thought that comes to our mind is Marvel movie's superhero character. But this is not the case here. In Viking mythology, Thor was, in reality, was a god of thunder. His hammer was associated with the power of lightning, storm, and thunder. They call the Thor's hammer with the name of Mjölnir.
Thor's hammer was one of the most respected weapons in Norse mythology. Even Viking warriors used to carry hammers of a similar shape as one of their weapons along with axes and swords for wars. This hammer has a special place in the hearts of the soldiers and common Vikings. As Thor was the most mighty and kind god, he was represented by the Mjölnir hammer. 
Soldiers wore the Thor's hammer emblem as a protection symbol for both life and war. They believed they would be given strength, bravery, and charity through this sign. For the people who believe in power, strength, and bravery, this tattoo will be quite intriguing for them. This is the world's renowned tattoo for rendering power and strength. 
Odin tattoo is a powerful Nordic tattoo. Odin was the god of all gods in many of the ancient mythologies including Norse mythology. One of the most significant features in Odin's tattoo is his eye. There is a whole story behind that. Well, if we cut it too short, Odin gave up his eye to get to Mimir's well which helped him to increase his wisdom to the extent that no one ever had.
There are so many significant tales and things about Odin. If we extract some necessary attributes of Odin from all of them, we will find Wisdom, intelligence, and a huge amount of knowledge. Odin was a strong warrior, wise lord, and divine leader, who rules over the kingdom of both gods and men. Odin connects with a variety of symbols that are becoming more famous. If intelligence and wisdom of godly nature inspires you, then this is the perfect tattoo for you.
Runes were the alphabet system used by Vikings. But they were not used for the communication among Vikings. In fact, rune was the language to communicate with their gods and maintain the connection. Every alphabet in the runes depicts different meanings and connections to certain gods and other sources of strength. Odin discovered the runes in his quest for wisdom and knowledge.  
Rune tattoos are quite cool to show. As each rune has a different meaning and connection to god. One can render a mysterious nature and connection to the supreme with rune tattoos.
Vegvísir Nordic Tattoos Meanings
Vegvisir is one other famous Nordic tattoo. The meaning of Vegvísir is "the Signpost" or "the Path Finder". Vikings use to carry the Vegvsir symbol. They believed that this symbol would lead them to their intended destination. Most of their adventures were in the sea and at that time sea voyage was not safe. So they believed that this symbol would lead them safe and sound in their homes on the land.
Nowadays, people who study and believes in Viking mythology, thinks that this Vegvsir symbol or tattoo would prevent them from being astray. This tattoo is a good choice for people who want to find their path in life and don't want to be a wanderer.
There was a great Tree in Norse mythology, Yggdrasil. Vikings believed that this was the tree of life, which holds the Nine Worlds. This tree of life also unites everything in this universe. That's why, in Norse mythology, the Yggdrasil symbol stood for the supreme strength, deep wisdom, and mystical deity.
In the modern scenario, the people who love Norse mythology and believe in the supreme strength and their connection to the universe, the yggdrasil tattoo is for them.
In short, behind all the Nordic tattoos meanings there is a powerful mythical story. So if you are a Viking lover, we suggest go for it.