Tattoos have the power to spread magic all around your soul. Each tattoo tells a story on a journal of your body. Well, flower tattoos have become incredibly popular in recent years. People from everywhere choose to ink these beautiful blossoms onto their skin. Every type of flower has a different meaning and impact. Today, we will talk about flower tattoos and their meanings. Let's find out what flower tattoos mean and what they say about the people who have them.
History And Cultural Significance Of Flower Tattoos
Tattooing history is way older than we think. Origins of Tattooing is dated on the body of Ötzi the Iceman, between 3370 and 3100 BC. Throughout history, people have been attracted to flowers because of their natural beauty and associated symbolism. People are practicing tattooing flowers on their bodies using special tools.
Different cultures have incorporated flowers into tattoo art.
Native Americans used flower symbols in their tattoos to convey their deep connection to nature and spiritual beliefs.
In Polynesian cultures, flowers and plants are symbols of growth, nature, and personal stories. These tattoos were not only aesthetically pleasing but also carried profound significance.
Flowers like cherry blossoms and lotuses have been integral to tattoo designs for Japan. They use them as a symbol for concepts such as beauty, renewal, and spiritual growth, making them essential elements in Japanese tattoo culture.
However Western world is also influenced by flowers and became popular in tattoos primarily for their visual appeal. People began to get flower tattoos as a form of self-expression and as a way to decorate their bodies with beautiful, meaningful designs.
Types of Flower Tattoos And Their Meanings
The flower tattoos do not only showcase nature's beauty but also convey a range of emotions. They make tattoos meaningful and captivating choices for body art.
Rose Tattoos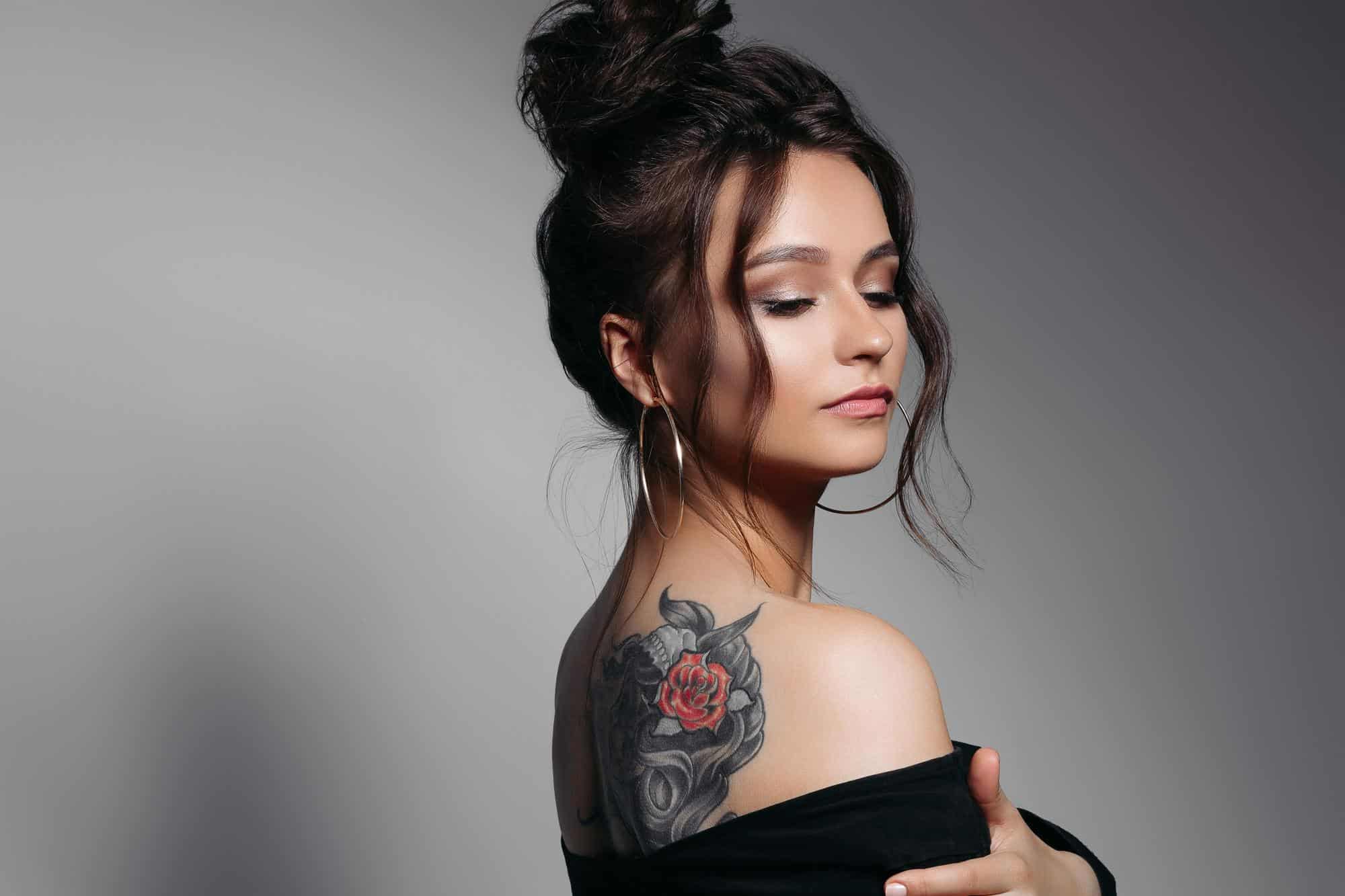 Roses are versatile and carry various meanings. They often symbolize love and passion, but different colors convey different emotions. For example,
Red roses signify deep love
White roses represent purity and innocence.
Black roses show the death, grief, and rebirth.
The design possibilities with roses are endless. They can be expressed in detail to more abstract or stylized interpretations.
Lotus Tattoos
The lotus flower symbolizes purity, enlightenment, and spiritual awakening. It's often associated with growth because it rises from muddy waters to bloom in the sunlight.
Pink Lotus spiritual enlightenment, growth, purity, and birth.
White Lotus represents having control over the temptations.
Blue Lotus signifies wisdom, confidence, and knowledge.
Lotus tattoos can be found in various shades of pink, white, and blue, being common choices. Design-wise, they can range from intricate and detailed depictions to minimalist and symbolic representations.
Lily Tattoos
Lilies are symb elegance and purity. They often symbolize Bird Tattoos Meanings In Folkloresrenewal and rebirth, making them popular choices for those seeking personal transformation.
White Lily represent purity, innocence, a love for God, and the Virgin Mary.
Orange Lilly shows compassion and wealth.
Pink Lilly express femininity, and how you love feeling pretty and doing your makeup and hair.
Lily tattoos designs varies from realistic depictions to more stylized or artistic interpretations.
So their meanings also change with the shape, color and design.
Cherry Blossom Tattoos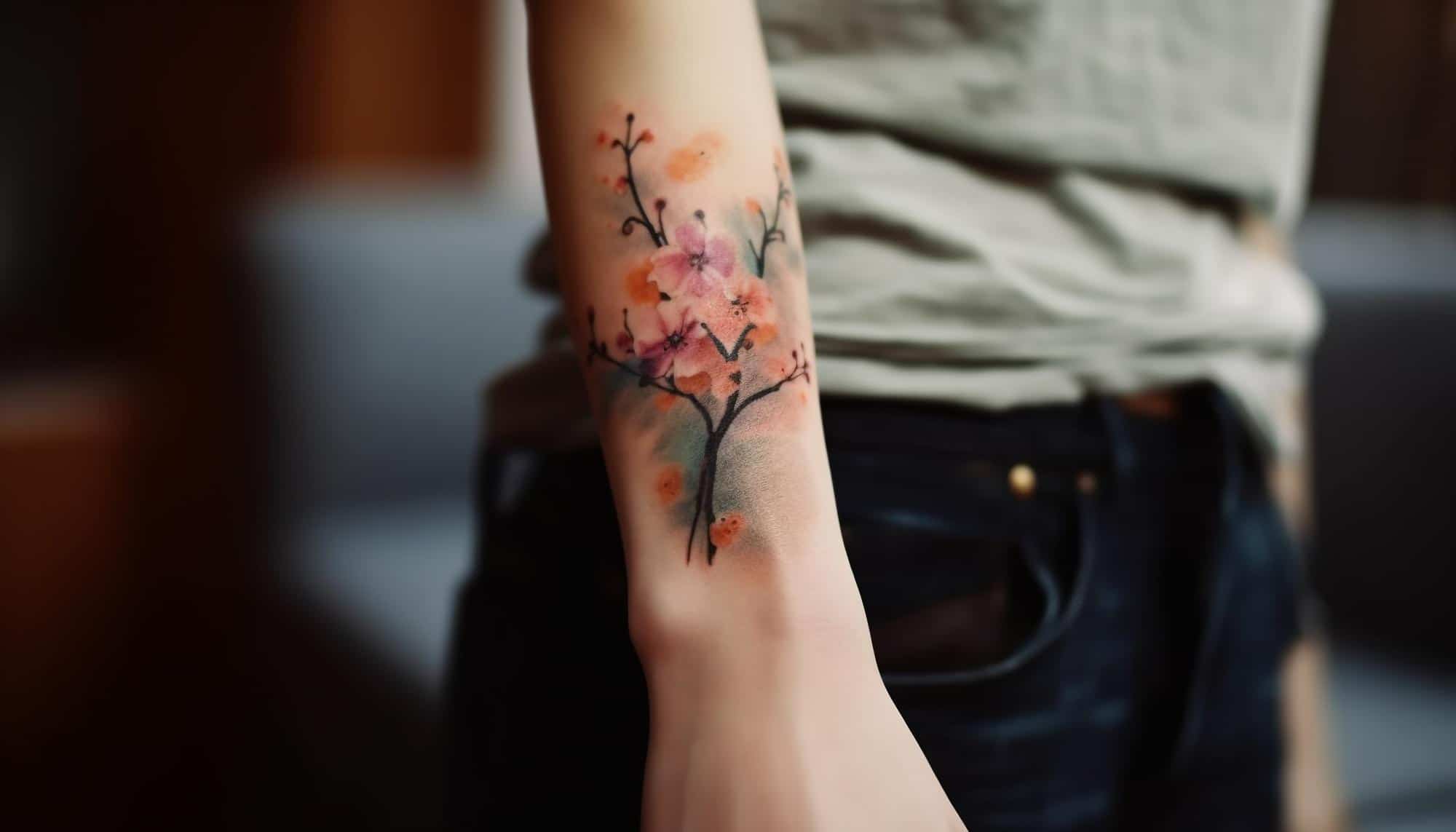 Cherry blossoms represent the transient nature of life and the beauty of fleeting moments. In Japanese culture, they symbolize the impermanence and ephemeral nature of existence. Cherry blossom tattoos typically feature delicate pink blossoms, but they can also incorporate other colors like white or red. Design styles range from single blossoms to entire branches, often accompanied by birds or other elements.
Sunflower Tattoos
Sunflowers depicts positivity, happiness, and a sunny disposition. They symbolize loyalty and adoration, as they always face the sun. Sunflower tattoos usually showcase their bright yellow petals and brown centers. They can be defined as single blooms or as part of larger. The more design is complex, the more tattoos shows radiant sense of warmth and optimism.
Cultural Variations in Flower Tattoos
Tattoos reflect personal beliefs, passions, and cultural affiliations. Flower tattoos, in particular, are a popular choice worldwide, with each culture infusing its unique symbolism and aesthetics. In this exploration of cultural variations in flower tattoos, we will journey across continents to understand how different societies embrace the beauty and significance of nature's blooms.
Japanese Flower Tattoos And Their Meanings
In Japan, cherry blossoms, or "sakura," hold a special place in the cultural landscape. These delicate, pink petals symbolize the transient nature of life and beauty. Japanese flower tattoos featuring cherry blossoms often represent the quick moments of existence and produce a sense of appreciation for life's impermanence.
The lotus flower, or "hasu," is another beloved symbol in Japanese tattoo art. Unlike its Western counterpart, the Japanese lotus symbolizes purity, enlightenment, and spiritual awakening. Lotus flower tattoos often adorn those who seek inner growth and strive for a deeper connection with the world around them.
Western Flower Tattoos And Their Meanings
In the Western world, the rose are supreme among floral tattoo choices. Roses carry multifaceted symbolism, representing love, passion, beauty, and even pain. The western flower tattoos range from vibrant reds symbolizing love to black roses signifying loss or grief.
Lilies, with their elegant and serene appearance, are also popular in Western tattoo culture. These flowers often symbolize purity, virtue, and renewal. Tattooed lilies chosen by individuals looking to convey their commitment to a virtuous life or commemorate a fresh start.
Indian Flower Tattoos And Their Meanings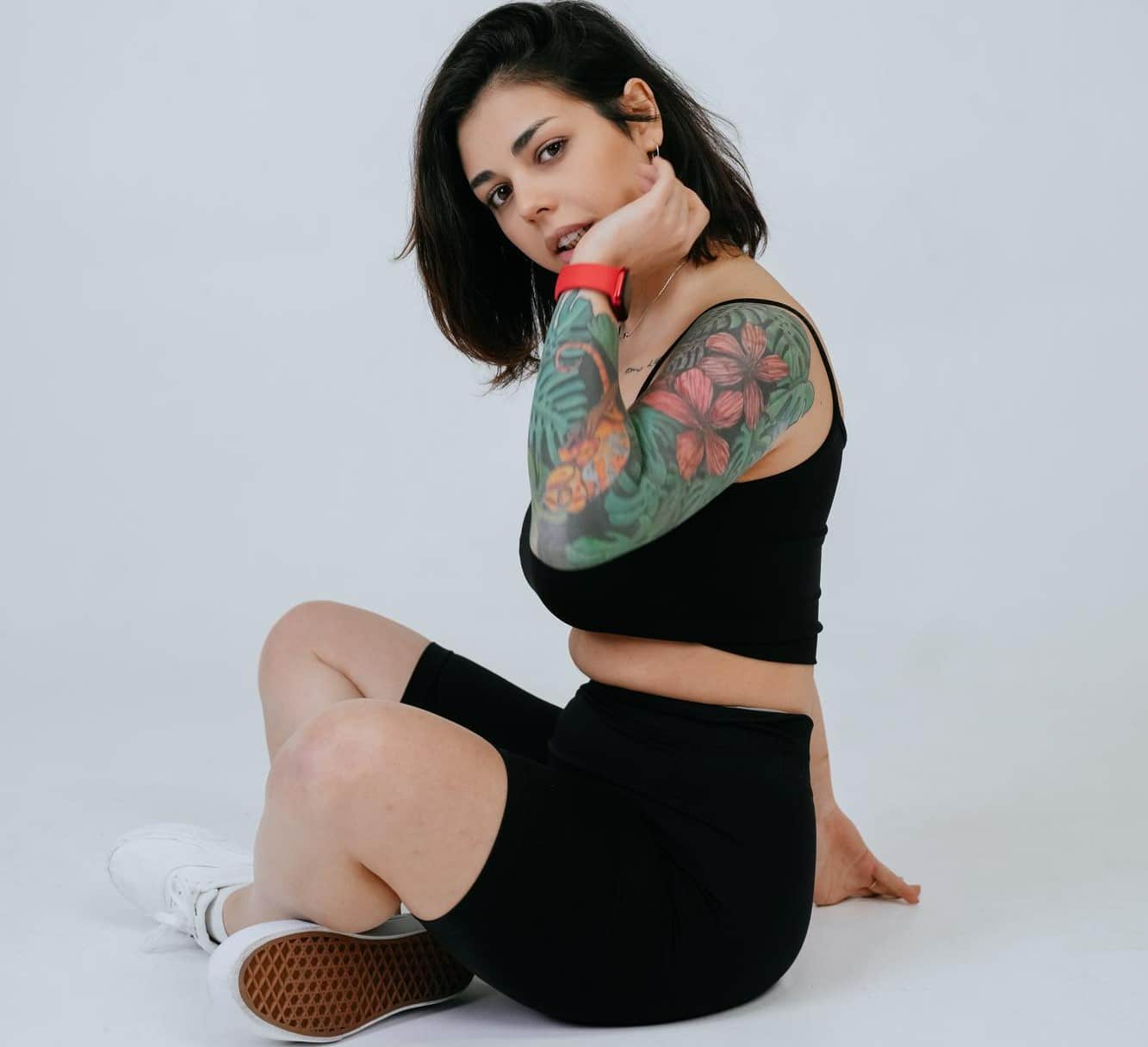 Indian also love to have tattoos. Lotus is famous among them. It holds profound spiritual significance. Known as the "Padma," it emerges from the mud, symbolizing purity, enlightenment, and the journey from darkness to light. However Indian flower tattoos with lotus are a common choice for those seeking spiritual growth and transformation.
Marigolds, or "genda" in Hindi, are vibrant and cheerful flowers often used in Indian rituals and festivals. These flowers symbolize auspiciousness, happiness, and devotion. Indian flower tattoos with marigolds celebrates joyous occasions or express a deep sense of devotion to cultural traditions.
In conclusion, Flowers are an elegant way to express one's story meaningfully. However, different flower tattoos in different shape, style, and size have different meaning.