Who isn't a fan of Star Wars? The legendary character Princess Leia Organa has won our hearts, not only in terms of character portrayal but also her unique fashion sense. Princess Leia's iconic and instantly recognizable hairstyle has become a symbol of strength, beauty, and grace. In this article, we will explore the history, creation, and enduring appeal of the Princess Leia hair style.
Origins and History Of Princess Leia Hair Style
The Princess Leia hairstyle made its debut in the original Star Wars film, released in 1977. The character of Princess Leia, a fearless leader, needed a hairstyle that embodied her royal lineage and her strong-willed personality.
The inspiration for Leia's hairstyle is drawn from historical influences, including the traditional hairstyles of the Hopi and other Native American tribes, as well as the Danish pastries. The Danish pastries connection led to the hairstyle often being humorously referred to as "cinnamon buns."
How To Creation Flawless Princess Leia Hair Style?
The Princess Leia hairstyle consists of two large, circular buns positioned on either side of the head, just above the ears. These buns are held in place by a series of braids and are accompanied by a centre part. The style is simple yet striking, and it perfectly complements Princess Leia's no-nonsense character.
Creating the Princess Leia hairstyle can be a bit challenging, but with some time and patience, it can be achieved. Here's a basic step-by-step guide:
Start with clean, dry hair.

Part your hair down the centre to create two even sections.

Gather one section of hair and twist it into a tight coil to create the bun. Secure the bun with bobby pins.

Next, repeat the process on the other side.

Use hair ties or pins to create small braids that connect the buns to the back of the head.

Moreover, to capture Princess Leia's look more authentically, use a white dress and silver belt as part of your outfit.
Variations In Princess Leia's Hair Style
Variations in the Princess Leia hairstyle have shown its adaptability and creativity. While the iconic bun look remains the most well-known, fans and artists have explored numerous imaginative ways to put a twist on this classic style. Some notable variations are
Modern Twists And Mashup Styles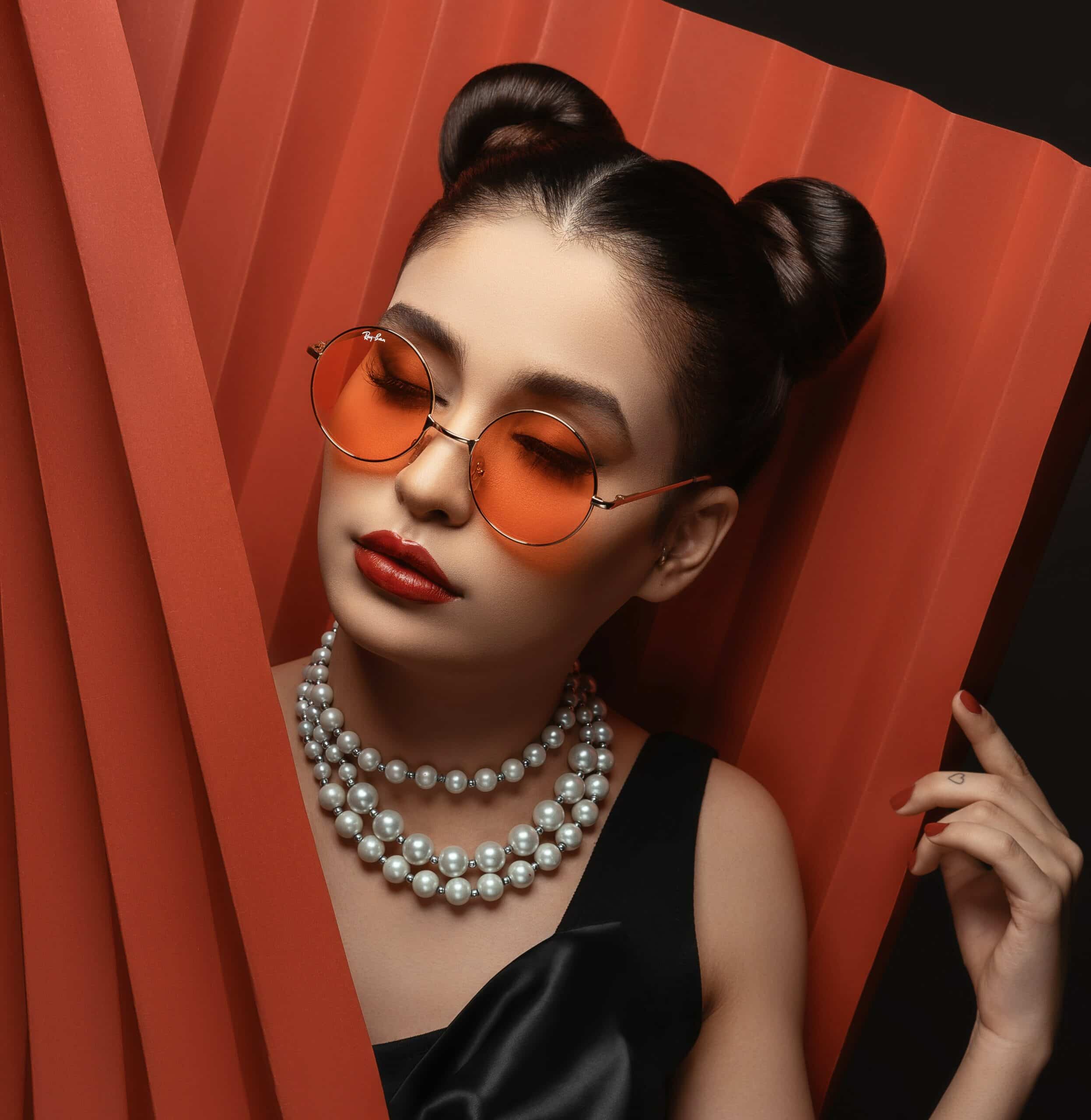 Many cosplayers and fans have adapted the Princess Leia hairstyle to modern fashion. They might incorporate sleeker buns or choose a more polished overall appearance, making it suitable for everyday wear without losing the essence of the original design.
Some fans have combined Princess Leia's signature buns with elements from other beloved characters or themes. For instance, "Disney Princess Leia" combines Leia's buns with the attire of a classic Disney princess, creating a playful fusion of two iconic franchises.
Ethnic and Cultural Influences Of Princess Leia Hair Style
In the spirit of cultural appreciation, fans have incorporated elements from various cultures into their Princess Leia hairstyles. This can include using different braiding techniques, hair accessories, or adding personal touches that connect with their heritage.
Fantasy and Sci-Fi Integration
Beyond Star Wars, the hairstyle has found a home in various fantasy and science-fiction contexts. It's not unusual to see characters in other franchises sporting Leia-inspired buns, creating a fun connection across different fictional universes.
Artistic Interpretations And Historical Styles
Artists often reimagine the Princess Leia hairstyle as part of their creative work. It has appeared in paintings, illustrations, and even sculptures, showcasing the enduring allure of this iconic look in the realm of art. Some fans have merged the Princess Leia look with historical or period styles, creating unique and captivating combinations that blend different eras and aesthetics.
Technology And Fashion Cross-Overs
With the advancement of technology and hair accessories, fans can now experiment with LED lights and other futuristic elements to give the Princess Leia hairstyle a high-tech twist, adding a new layer of creativity to the look.
The Princess Leia hairstyle has made its way into high fashion, with designers incorporating elements of the style into their collections. It's not uncommon to see models on runways sporting Leia-inspired buns, showcasing its influence on the world of fashion. Celebrities and designers have collaborated to pay tribute to the iconic hairstyle. Runway shows, fashion shoots, and red carpet events have seen many variations and interpretations that honour Princess Leia and the enduring appeal of her distinctive hair.
What Does Princess Leia's Hairstyle Represents?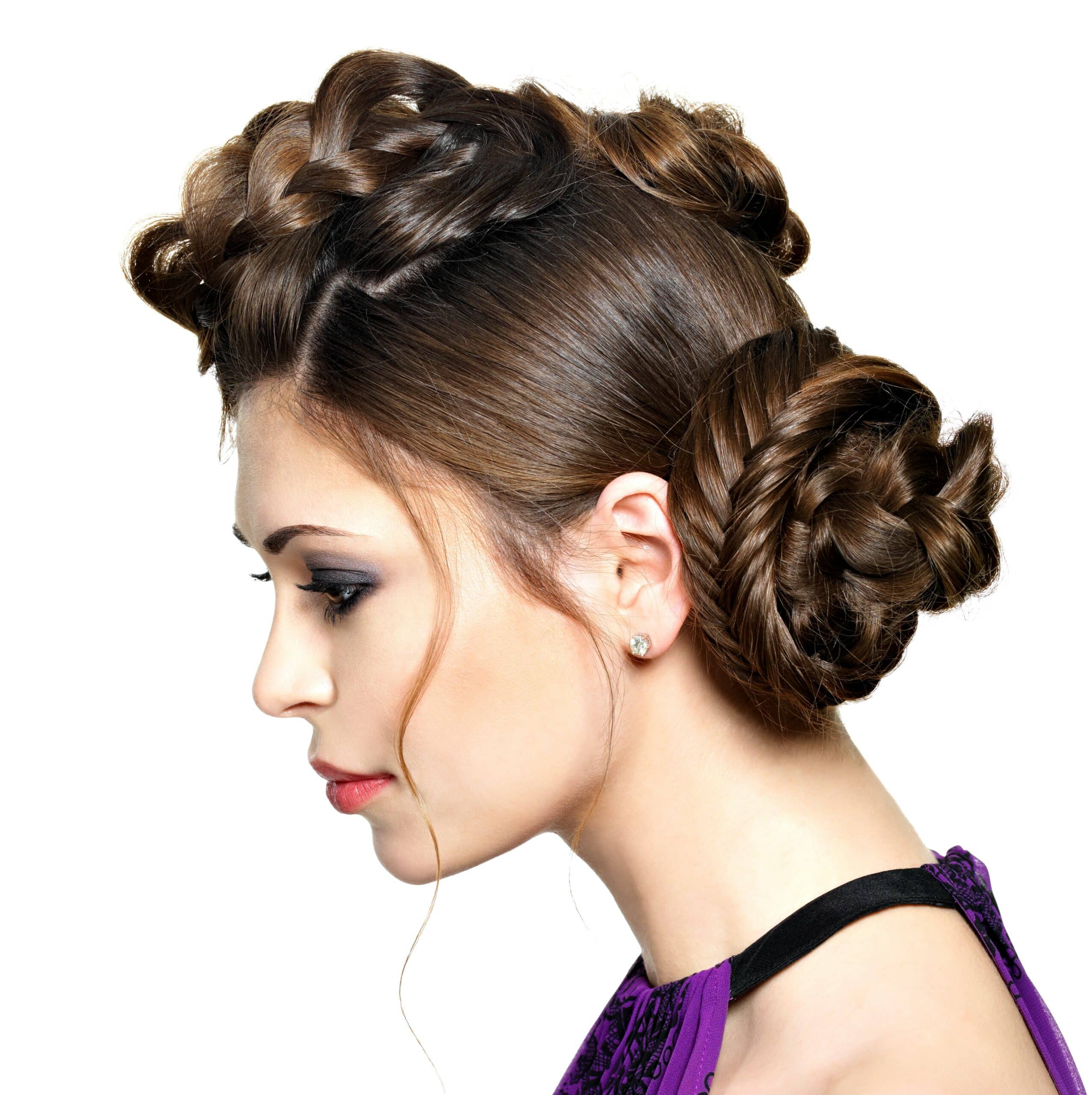 The Princess Leia hairstyle has been referenced and parodied in various films, television shows, and media. Many celebrities and fashion icons have paid homage to this iconic look, further solidifying its place in the annals of hairstyle history. It represents
Princess Leia's character has been celebrated for its strong, independent, and fearless qualities. The hairstyle, in its simplicity and boldness, symbolizes a feminist icon who could hold her own in the face of adversity.
The Princess Leia hairstyle also serves as a reminder of the diverse inspirations that have contributed to its creation. It showcases the beauty and elegance of different cultures and their unique hairstyles. In this way, it promotes cultural appreciation and diversity.
Decades have passed since the Princess Leia hairstyle first graced the silver screen, yet its allure remains as strong as ever. It continues to be a favourite choice for fans who want to channel their inner Princess Leia. This makes it a testament to timeless beauty and style.
The enduring popularity of the Princess Leia hairstyle reminds us that hairstyles, like clothing and accessories, can be a form of self-expression and a means of communicating one's values and character.
Inclusivity and Adaptability
The Princess Leia hairstyle is adaptable and inclusive. It can be embraced by individuals of various ethnicities, ages, and genders, illustrating how iconic styles can transcend traditional boundaries and become a symbol of unity and shared fandom.
Princess Leia Hair Is A Symbol of Hope
Princess Leia's character and her iconic hairstyle are not only about aesthetics but also about hope. She symbolizes resilience and the fight against tyranny, which resonates with people facing real-world challenges. The Princess Leia hairstyle, stands as a symbol of hope and the belief that individuals can make a difference in their galaxy, no matter how large or small.
In conclusion, the Princess Leia hairstyle transcends time and space. It symbolizes much more than a fictional character's hair. In fact, it embodies the enduring power of storytelling and the impact of strong female characters. In short, the Princess Leia hairstyle and its legacy will continue to shine brightly in the hearts and imaginations of fans.