The slicked-back bun is an elegant and classy hairstyle that exudes beauty and sophistication. Both men and women choose this timeless look for various occasions. In this article, we'll talk about how to achieve a perfect slick bun and which celebrities have aced this look gracefully.
A Little History
The slicked back bun has its roots in ancient civilizations. Archaeological findings reveal that the ancient Egyptians and Greeks used oils and waxes to achieve a slicked-back appearance. This trend resurged in the 1920s with the emergence of the "Roaring Twenties" and the iconic flapper style. Over the years, it has evolved into a contemporary classic.
Why Choose a Slicked Back Bun?
Here is why you must go for this look
The slicked back bun is synonymous with sophistication.

It's an excellent choice for formal events, such as weddings, galas, and red-carpet appearances. It can be adapted to fit a casual or formal setting.

This hairstyle works for both long and short hair and suits various face shapes.

The slicked back bun never goes out of style.

It's a reliable choice for those who prefer classic looks.
Step By Step Guide On How To Achieve The Perfect Slicked Back Bun Like A Celebrity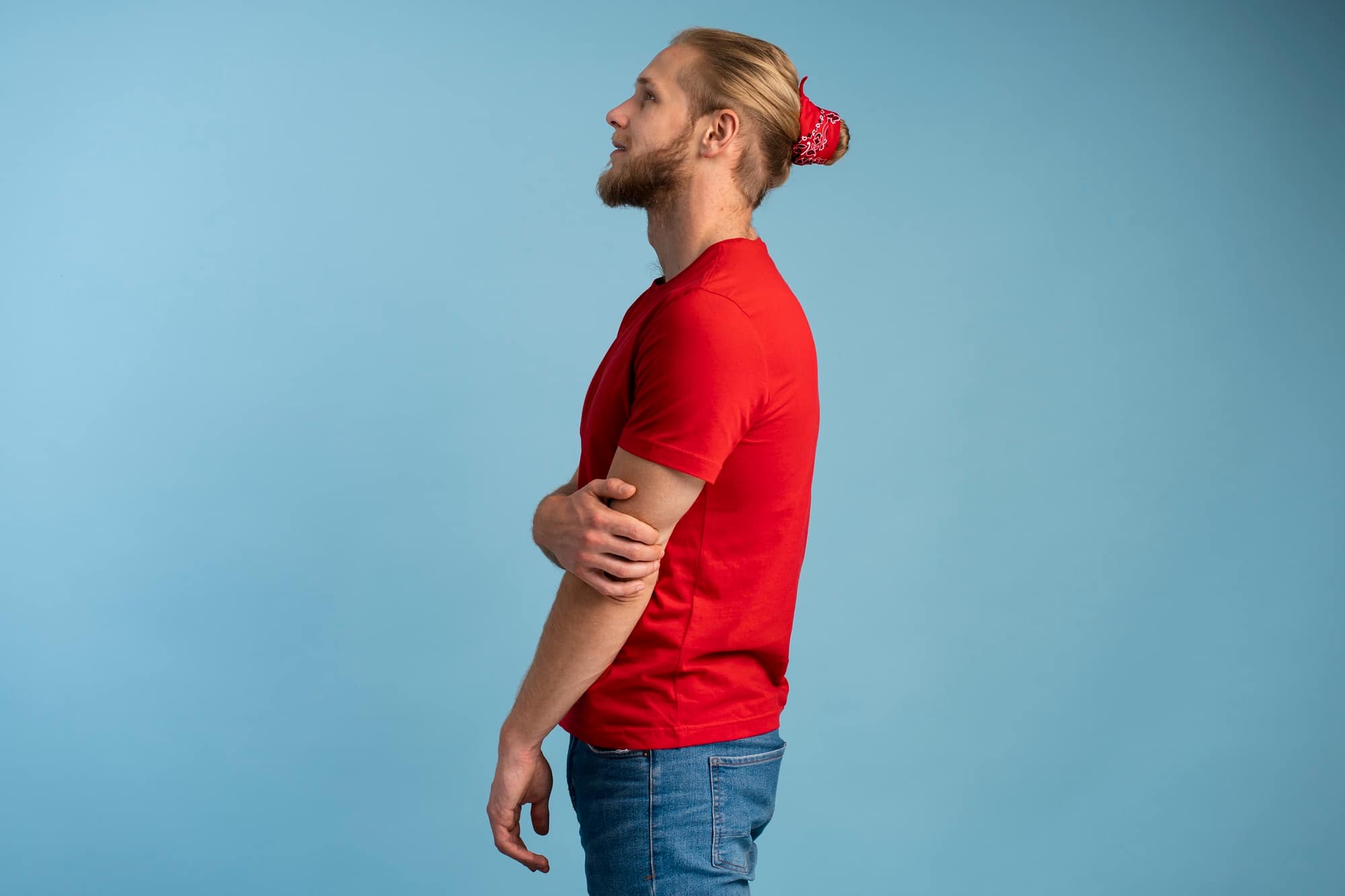 Start with clean, dry hair. It's best to wash your hair a day or two before styling, as hair with some natural oils and texture holds the style better.

Use a fine-tooth comb or a brush to detangle and smooth your hair. This step is essential for achieving a sleek appearance.

Pull your hair back into a ponytail at the desired height on your head.

Secure it with a hair tie.

For a low bun, position the ponytail at the nape of your neck. For a high bun, place it closer to the crown.

Apply a hair styling product like gel, pomade, or hairspray to your hair.

Use your hands or a comb to smooth your hair back and eliminate any bumps or flyaways.

Twist the ponytail and then wrap it around the base, creating a bun.

Use bobby pins to secure the bun in place, and make sure it's tight and secure.

Apply a little more product to smooth any remaining stray hairs. You can also use a shine spray to give your bun a glossy finish.

To elevate your look, consider adding decorative accessories like hairpins or a headband.

To make the bun last, use quality hair ties and bobby pins, and consider using a strong-hold hairspray.
Useful Maintenance Tips For A Slicked Bun
To keep your slicked back bun looking flawless throughout the day, here are some maintenance tips:
In order to maintain the neat and sleek look, touch up with some products throughout the day, especially in humid weather.

Tuck a few extra bobby pins and a small container of your chosen hair product in your purse for quick touch-ups.

Slicked-back buns can sometimes become looser as the day goes on. Be sure to periodically check and tighten it if needed.

While the product is essential for creating a slick look, using too much can make your hair look greasy. A little goes a long way.

Use a silk or satin pillowcase to prevent your hair from getting frizzy while you sleep.
Different Types Of Slicked Back Bun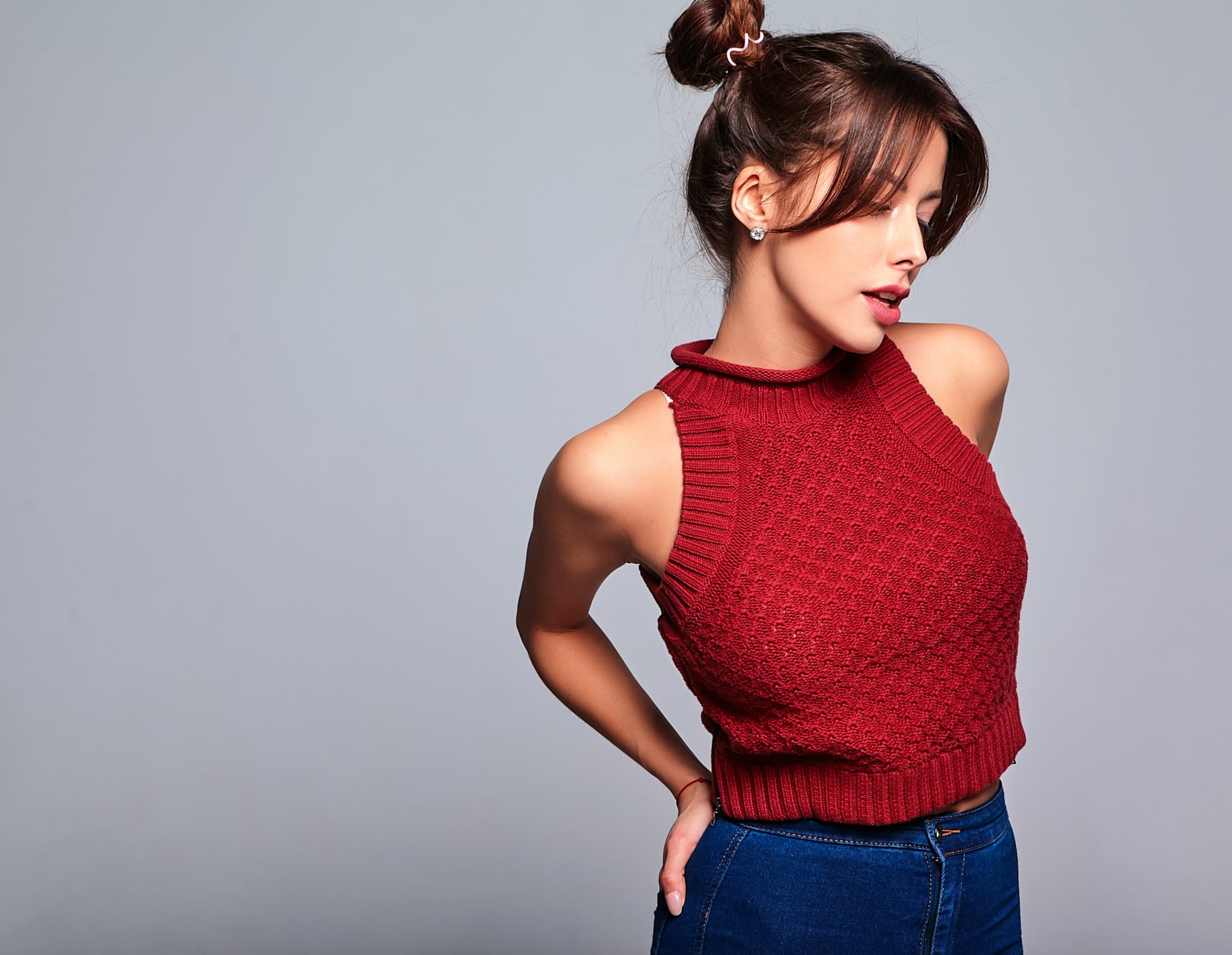 While the classic slicked back bun is a timeless favourite, there are several variations and adaptations to consider. These allow you to personalize your style to match your unique taste and the occasion:
For a more relaxed and contemporary look, go for messy slicked bun. You can create this bun with a slightly tousled appearance. This style works well for casual outings and can add a touch of effortless chic to your appearance.

Go for low slicked back bun.

 Position the bun at the nape of your neck for a more traditional and conservative appearance. It's an excellent choice for formal events and corporate settings.

To create a more dramatic effect and show off your facial features, opt for a high bun. This style can be particularly flattering for those with long necks.

Integrate braids into your slicked back bun to add intricate detail and texture. Braids can give your bun a bohemian or ethereal vibe, making it perfect for weddings and special occasions.

Instead of slicking back all your hair, create a part and sweep back one section while letting the other part flow naturally. This style can give you a sophisticated yet softer look.

For an ultra-modern appearance, achieve a "wet look" by using a generous amount of hair gel. This style is bold and fashionable, often seen on runways and in fashion-forward editorials.
Celebrities Who Aced the Slicked Back Bun
If you need some style inspiration, here are some international celebrities who have made the slicked back bun their signature look.
Kim Kardashian is known for her sleek and polished slicked back buns. She often sports this hairstyle on the red carpet, proving its elegance and versatility.
The former footballer and style icon David Beckham is no stranger to the slicked back bun. He's demonstrated that it's not just a feminine hairstyle, but also a bold and masculine choice.
Queen Beyonce has been seen rocking a high and sleek slicked back bun, adding a dash of glamour to her performances and public appearances.
The actor and musician Jared Leto is also famous for his slicked back bun, which complements his edgy and rock-star image.
The Academy Award-winning actress Cate Blanchett often chooses the slicked back bun for its understated elegance, making it her go-to look for red-carpet events.
In short, the slicked back bun is a classic choice for those who appreciate elegance, versatility, and timeless appeal. Whether you prefer a formal, messy, low, or high bun, the slicked back bun is a versatile canvas that can suit various occasions and personal styles.
With our step-by-step guide, achieve the perfect bun and steal the show!