A pixie cut is a chic and bold hairstyle and is favourite among many for its stylish and low-maintenance appeal. This magical short haircut is characterized by its cropped length and versatility. Let's discuss some details of the pixie cut, its history, popular variations, maintenance, suitability for different face shapes, and styling tips.
How It Started?
The pixie cut has a fascinating history dating back to the 1950s when it was made famous by the iconic actress Audrey Hepburn in the film "Roman Holiday." This bold and revolutionary haircut was a symbol of independence and rebellion during that era. Since then, it has continued to evolve and gain popularity across the world.
Some Popular Pixie Cuts
The beauty of the pixie cut lies in its versatility, and there are various ways to personalize it to suit your style. Here are some popular variations:
Classic pixie cut

 is the shortest and most iconic version, featuring short, even-length hair all over.

In longer pixie cut, the hair is slightly longer, often allowing for more styling options.
Textured pixie cut adds textured layers to give the haircut more depth and movement.
In asymmetrical pixie cut, one side longer than the other. This style adds an edgy and contemporary twist to the classic pixie.
In undercut pixie cut, t

he sides and back are shaved or buzzed, creating a bold, high-contrast look.
Which Pixie Cut Will Suit You?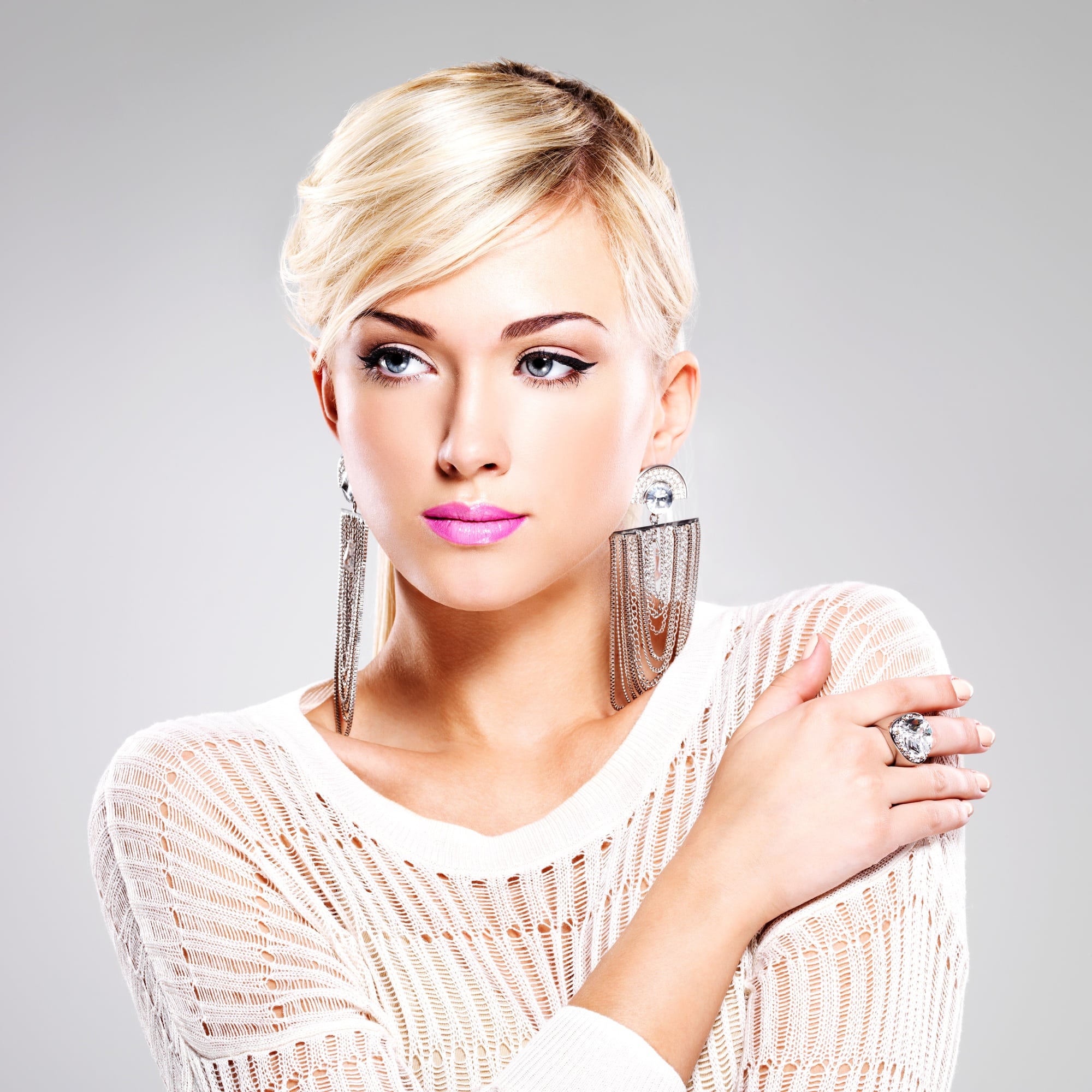 The pixie cut can be flattering on a range of face shapes, but some variations may work better for certain shapes. Look for your face type and read these to know better.
An asymmetrical or textured pixie is good for round face. It can help elongate the face and create the illusion of angles.

Almost any variation works well for an oval face, as this shape is considered the most versatile.

Soft, layered pixie cuts can complement the strong angles of a square face.

A classic pixie or an asymmetrical cut can balance the broader forehead and narrower chin. It is excellent choice for heart shaped face.
Styling Tips
Maintaining a pixie cut is relatively easy, but styling can make a significant difference. Here are some tips for keeping your pixie cut looking fabulous:
Use a good quality styling product, like a texturizing paste or wax, to add definition and control.

Blow-dry your hair for added volume and shape. Use a round brush to create a sleek or textured look.

Experiment with headbands, barrettes, or scarves to add a unique touch to your style.

To keep your pixie cut looking sharp, visit your stylist for regular trims every 4-6 weeks.
Your pixie cut can adapt to various occasions and moods. You can keep it casual for everyday wear or use styling products to create a sleek, sophisticated look when needed.
How To Maintain A Pixie Cut?
The pixie cut is a low-maintenance style, but proper care is still essential to keep it looking its best:
Use products suitable for short hair. Use a gentle shampoo and conditioner for your hair to keep it healthy and nourished.
Don't forget to protect your hair from the sun and harsh weather.
Occasionally, treat your hair with a nourishing mask to keep it soft and manageable.
Consider using a scarf or hat to shield your hair from harsh weather conditions, especially in the colder months.
Consider adding highlights or experimenting with different hair colours to add depth and dimension to your cut. Discuss colour options with your stylist to find a look that complements your skin tone and personal style.
If you've coloured your hair, touch-ups may be necessary every 4-6 weeks to maintain the desired hue.

Consult your stylist regularly, even if it's just for a quick check-in. They can provide advice and trim your hair to keep it in shape.
How Can You Personalize Pixie Cut?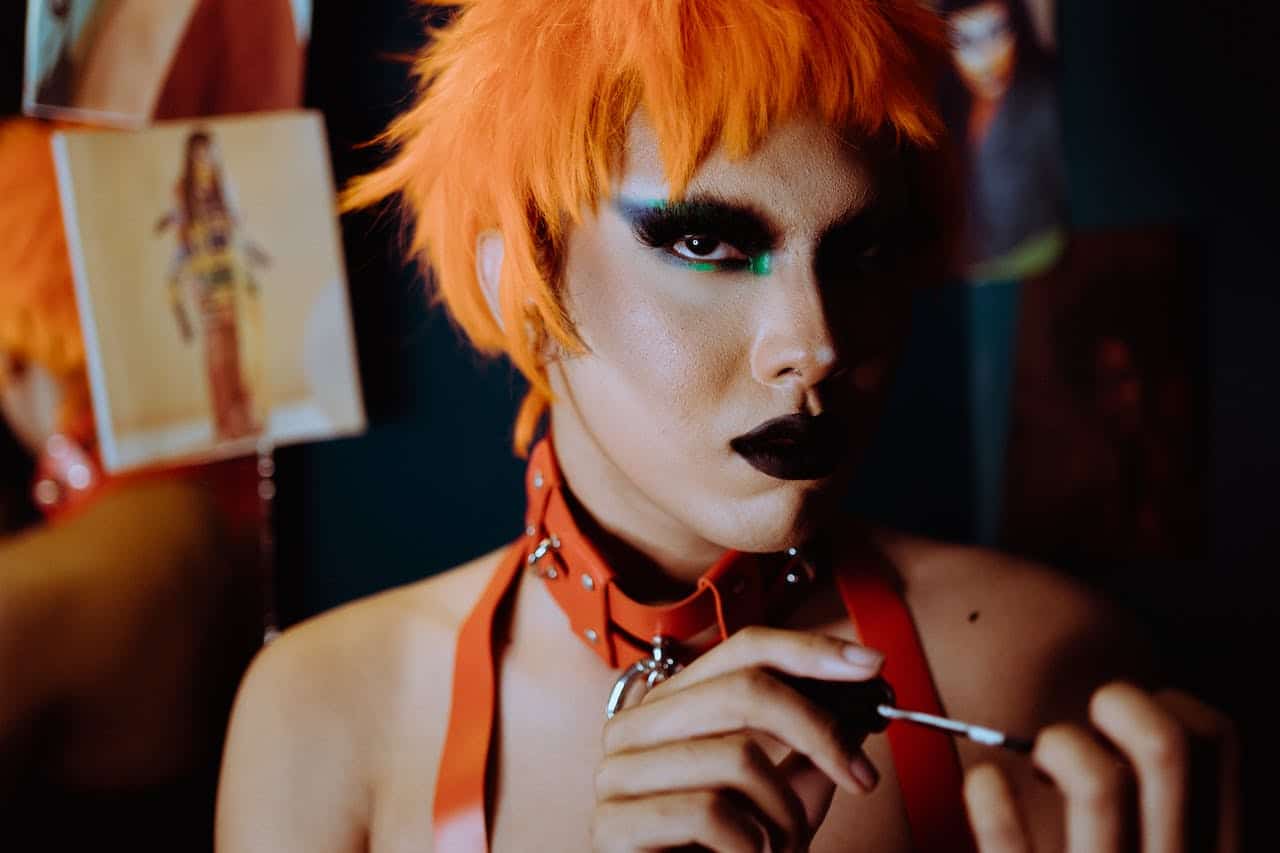 This cut is a confidence booster. Embrace your new look with self-assurance, and remember that how you carry yourself matters more than the hairstyle itself. Pixie cut can be an excellent canvas for self-expression and experimentation. Try different styling techniques and accessories to make it uniquely yours:
Use a strong-hold product to create spiky or messy textures for a bold, rebellious look.

For a polished appearance, use a styling gel to slick your hair back.

Embrace a more relaxed and natural look by scrunching your hair with some product.

Accessorize with colourful headbands, scarves, or hairpins to add a personal touch to your pixie cut.

Even with short hair, you can incorporate small braids or twists to add a unique element to your style.
Frequently Asked Questions (FAQ)
To provide you with a comprehensive understanding of the pixie cut, let's address some common questions that people often have:
Will a pixie cut suit my hair type?
A pixie cut can work with various hair types, including straight, wavy, and curly hair. However, the specific style and maintenance might vary depending on your hair's natural texture. Consult with your hairstylist to determine the best approach for your hair type.
How can I transition to a pixie cut from longer hair?
Transitioning from long to short hair can be a significant change. It's advisable to consult with a professional stylist who can help you decide on the right variation for your face shape and guide you through the process. Be prepared for the dramatic transformation, and embrace it with confidence.
How do I choose the right stylist for a pixie cut?
Look for a hairstylist experienced in cutting short hair and consult with them before making any decisions. Ask for recommendations and look at reviews to find a reputable stylist.
Can I still style my pixie cut for special occasions?
Absolutely! Despite its short length, this cut provides ample styling opportunities. You can use hair accessories, add volume, create waves, or even use hairpins and ornaments to achieve a festive or elegant look for special occasions.
How do I maintain a pixie cut between salon visits?
To keep your cut looking fresh, regular trims are essential. Between salon visits, use the right products for your hair type and style. A good texturizing product or wax can help maintain shape and texture.
In short, pixie cut is a bold yet classy hairstyle. If you are looking for some wonderful transformation. pixie cut can be your call. It is low maintainence, highly chic and easy to wear.