Chop Chop! The cool mullet haircut is back in style and fashion can't get better than this. This unconventional look, with its distinctive short front and long back, has left a lasting mark on popular culture and continues to make occasional comebacks. In this article, we'll explore the history, variations, and cultural significance of the mullet haircut.
The Origins of the Mullet
The term "mullet" is believed to have originated in the United States in the 1960s, but the hairstyle itself has ancient roots. Various cultures, including the ancient Assyrians and Greeks, have depicted mullet-like styles in their art and sculptures. The haircut became popular in the 1980s and 1990s and is often associated with rock and pop icons of the era. 
How To Know It Is A Mullet Haircut?
The defining characteristic of a mullet is the contrast between the short front and the long back. The front typically features shorter hair, while the back is left to grow much longer, sometimes reaching shoulder length or even longer. Mullet styles can vary in terms of the length of the front and back, and the overall shape. Some mullets are neat and well-kept, while others have a more rugged and wild appearance.
The mullet haircut is all about rebellion and non-conformity. It has been embraced by counterculture and punk movements as a symbol of individuality. The mullet has made numerous appearances in movies, TV shows, and music videos. Iconic mullet moments in film include Patrick Swayze's character in "Point Break" and Mel Gibson's portrayal in "Lethal Weapon."
Is Mullet Haircut For Men Only?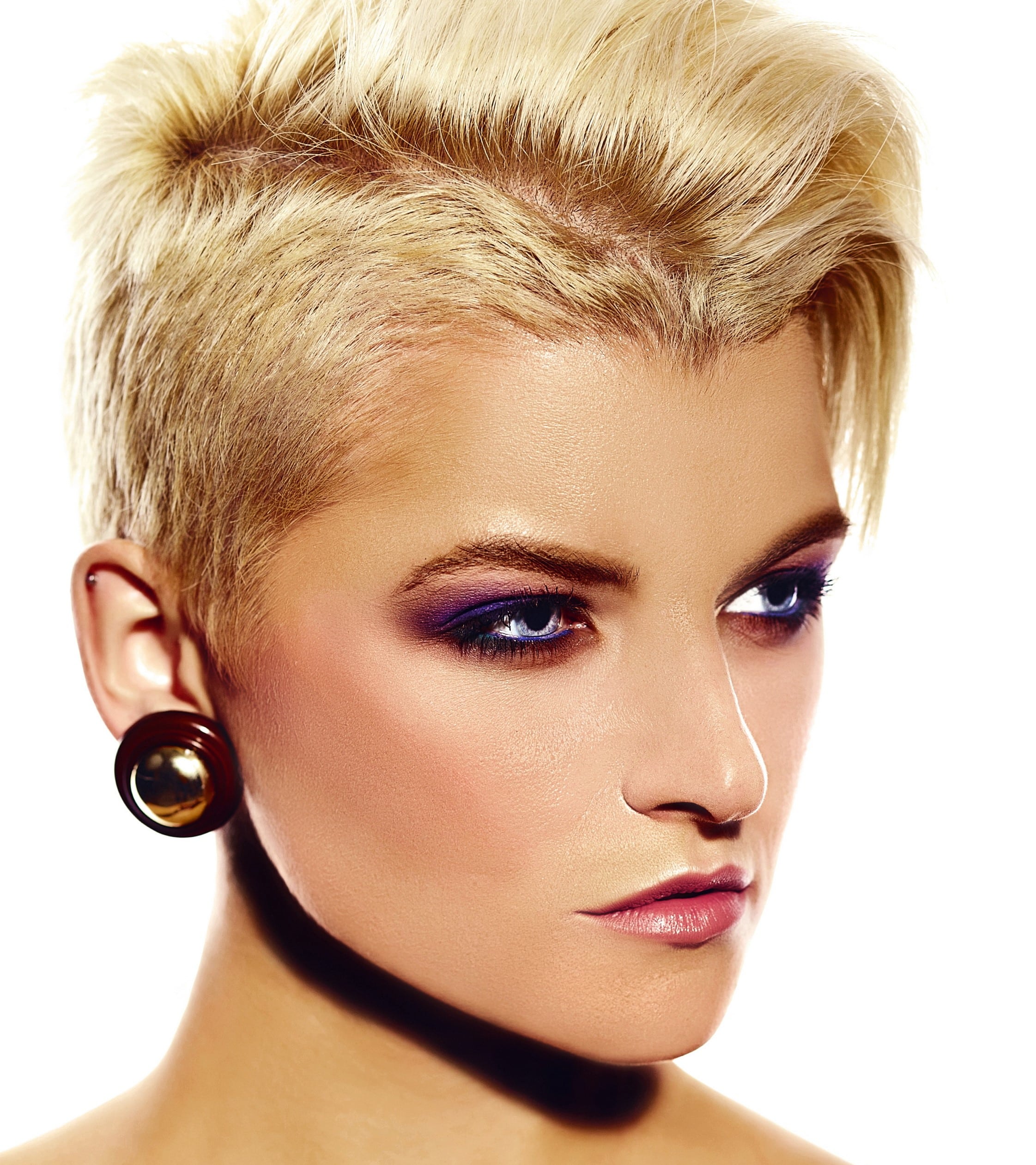 No, the mullet haircut is not exclusively for men. While it has been traditionally associated with men, the mullet has evolved over the years. It is now a gender-neutral hairstyle. Both men and women can choose to wear a mullet if it suits their style and preferences.
The modern interpretation of the mullet has become more inclusive, and people of all genders have embraced the hairstyle as a means of self-expression. Overall, the mullet has become a symbol of breaking free from traditional gender norms and celebrating individuality and self-expression. So, whether you're a man or a woman, mullet is your option if you want to rock this unique and bold haircut.
Get A Mullet Haircut
Before getting a mullet, it's essential to decide on the style that suits you best. Consider the length of the front and back, as well as the overall look you want to achieve. While some individuals attempt to cut their own mullet, it's often best to seek the expertise of a professional hairstylist. A skilled stylist can create a mullet that is precise and well-balanced, ensuring that it complements your facial features.
Proper maintenance is key to keeping your mullet looking great. Regular trimming of the front and back sections, along with using appropriate hair products, can help maintain the desired shape and style. Here are some mullet variations that you can opt for
Classic Mullet Hiarcut
This is the mullet with a short front and a long, flowing back. It's the style most people think of when they hear "mullet."
Modern Mullet
The modern mullet offers a fresh take on the traditional style. It often features more texture and versatility, with the option for different lengths and layers.
Female Mullet
Women have also embraced the mullet trend, adding a touch of femininity to the classic look. Female mullets may incorporate softer lines and styling.
Dos and Don'ts Of Mullet Haircut?
Do experiment with the length and texture of your mullet to find the style that suits you best.

Do use appropriate hair products to maintain the shape and manageability of your mullet.
Don't neglect regular maintenance and trims, as an unkempt mullet can look messy.
Don't rush the styling process; take the time to achieve a well-balanced and symmetrical mullet.
What Makes Mullet A Versatile Hair Trend?
The mullet has been adopted by various subcultures and movements, such as the punk, goth, and queer communities, adding to its diverse and versatile appeal Also, it has a gender-neutral appeal. The mullet has transcended traditional gender norms, offering an inclusive and gender-neutral style option for people of all identities.
As cool as it looks, some workplaces and schools have enforced dress codes that prohibit mullets. Its polarizing nature has sparked discussions about societal norms and individuality.
How To Maintain A Proper Mullet Haircut?
Maintaining a mullet haircut requires regular care and attention to keep it looking its best. Here are some tips on how to maintain a mullet haircut:
One of the most important aspects of maintaining a mullet is regular trims. Visit a professional hairstylist every 4-6 weeks to maintain the shape and proportions of the mullet.

Discuss with your stylist how you want to style the front and back sections of your mullet to ensure it meets your preferences.

Choose hair products that suit your hair type. This may include shampoo, conditioner, and styling products.

Use products that help you achieve the desired texture and hold for your mullet, whether you want a neat and sleek look or a more textured and voluminous style.
Use a comb or brush to keep the hair in the front section neat and well-groomed.

For the back section, you can use your fingers to create a more textured and tousled look or a brush for a smoother appearance.

To maintain hair health, keep your mullet well-hydrated by using a suitable conditioner that prevents dryness and split ends.

Protect from Heat and Sun. Limit the use of heat-styling tools (like straighteners or curling irons) to prevent damage to your hair. If you do use them, apply a heat protectant spray first.

Wear a hat or use products with UV protection to shield your hair from the sun's harmful rays, which can lead to dryness and damage.

Adjust your maintenance routine based on your hair type. Straight hair may require different products and care than curly or wavy hair.

Pay attention to the neckline of your mullet, as it can get untidy over time. A clean and well-maintained neckline is crucial for a polished look.

Have fun experimenting with different styling options.

Remember that mullet is not for ordinary people. It takes time and patience, especially if you're growing out the back section. Trust the process and work with your stylist to achieve the look you want.
In Short,
Today, the mullet haircut is cherished for its versatility and adaptability. People of all genders and backgrounds are embracing it as it has the ability to reinvent itself and remain relevant through the years. The mullet's global appeal suggests that it may continue to influence different fashion trends around the world.