Dry shampoo is the best choice for people who don't want to wash their hair often. As busy schedules and environmental concerns are becoming increasingly common now a days, we rarely see anyone following their traditional hair-washing routines. Therefore, revolutionary hair care products are designed to provide a quick and effective alternative to conventional wet washing. Let's explore the dry shampoo benefits and its environmental considerations.
What Exactly Is Dry Shampoo?
Dry shampoo is a hair care product formulated to refresh and cleanse the hair without water. It comes in the form of a spray, powder, or foam and is applied directly to the roots and strands of the hair.
Well, its primary purpose is to absorb excess oil, dirt, and impurities from the scalp without washing hairs. In this way, you can revitalize the hair's appearance and texture. However, the traditional way of washing is not a bad choice as it is beneficial too. But dry shampoo is particularly useful when washing is impractical due to time constraints, environmental concerns, or hair type.
Benefits of Using Dry Shampoo
As far as people are concerned about its advantages and disadvantages, dry shampoo presents a versatile and effective solution for various hair-related challenges. This new generation invention does not only provide convenience but also benefits hair health and the appearance. Here are some of the key advantages of dry shampoo.
Dry shampoo eliminates the need for a time-consumption with the traditional hair washing routine. It's a quick and efficient solution for refreshing your hair, making it ideal for busy mornings or on-the-go touch-ups.
Oil and Grease Absorption
One of the main functions of dry shampoo is to absorb excess oil and grease from the scalp and hair. This extends the time between regular washes and prevent hair from becoming greasy and limp.
Volume and Texture Enhancement
Dry shampoos are best to add volume and texture to flat or lifeless hair. It provides a lift at the roots and makes the hair appear fuller and shinier. Our scalp generates sebum which is a natural oil for balancing hair health. However, excess oil or sebum needs to be frequent. Sometimes extra wash disrupts the scalp, which is why dry shampoo deals with these issues.
The people who dye their hair usually face problems with frequent washing as this causes color fading. Dry shampoo helps extend the vibrancy of hair color by reducing the need for frequent wet washing.

Dry Shampoo Promotes Hair Health
Over washing with water and traditional shampoos strips the hair of its natural oils, which leads to dryness and potential damage. Dry shampoo allows you to refresh your hair without the risk of over-stripping essential oils, promoting overall hair health.
Convenience and Portability
Dry shampoo is compact and easy to carry, making it a travel-friendly option. It's perfect for maintaining fresh-looking hair on the go, during trips, or after workouts.
If you've styled your hair for a special occasion or event, dry shampoo extends the lifespan of your hairstyle. This allows you to enjoy the look for a more extended period.
Using dry shampoo contributes to an eco-friendly approach to personal care. By reducing the frequency of traditional washing, you're conserving water resources and minimizing your environmental impact.
How To Apply Dry Shampoo Properly?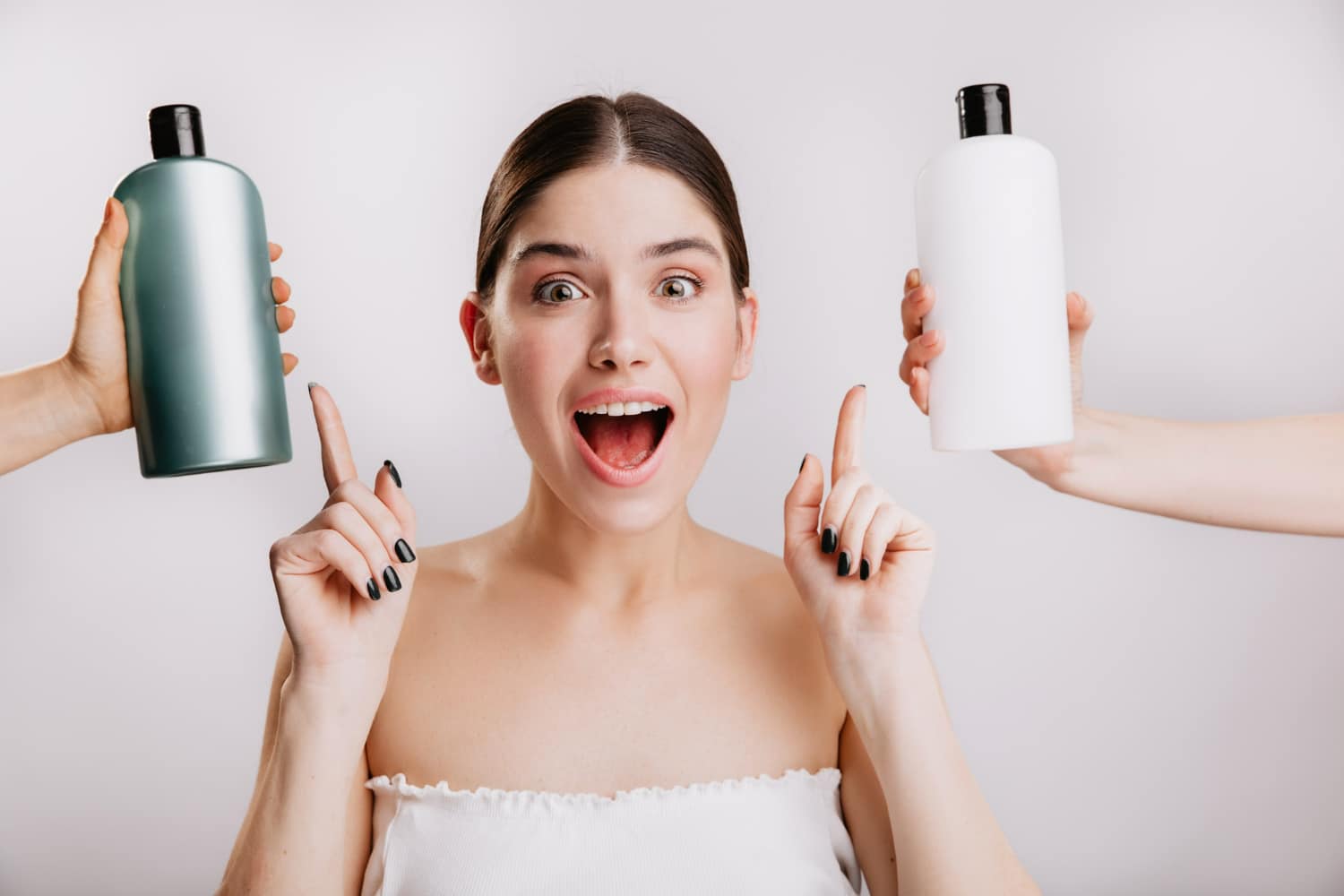 Applying dry shampoo correctly is also essential for hair health. Overuse can damage the hair roots and can cause other issues. So, ensures optimal results and a refreshed hair appearance. Here's a step-by-step guide on how to apply dry shampoo properly:
Select a dry shampoo that suits your hair type and color. There are options designed for different hair textures, shades, and concerns.
Before applying, gently comb or brush your hair to remove any knots or tangles. This will distribute the dry shampoo evenly.
Divide your hair into sections using your fingers or a comb. This makes it easier to apply the dry shampoo evenly and reach all areas of your scalp.
If using a spray or aerosol, shake the dry shampoo canister well before application to ensure proper mixing of the product.
Hold the dry shampoo about 6-8 inches away from your scalp and spray or apply the product directly to the roots. If using a powder form, sprinkle it onto the roots evenly.
Gently massage the dry shampoo into your scalp using your fingertips. This helps the product to absorb excess oil and dirt. Make sure to distribute the product evenly throughout the scalp.
Let the dry shampoo sit on your hair for a few minutes. This allows the product to absorb the oil and impurities effectively.
After the waiting period, use a brush or comb to brush through your hair gently. This will distribute the dry shampoo further and removes any excess product or residue.
If you're using dry shampoo to add volume or texture, style your hair as you usually would. You can create your desired hairstyle using the refreshed texture provided by the dry shampoo.
While dry shampoo is convenient, avoid using it excessively between washes, as a buildup of product can lead to dullness or residue on the scalp.
FAQs
How Often Can I Use Dry Shampoo?
You can use dry shampoo in between regular hair washes to refresh your hair. However, it's best not to overuse it
Does Dry Shampoo Benefits All Hair Types?
Yes, dry shampoo suits most hair types. You might need to adjust the amount used and the application technique based on your hair's texture, thickness, and condition.
Is Dry Shampoo A Replacement For Regular Shampooing?
While dry shampoo can help extend the time between regular washes, it's not a complete replacement for traditional shampooing.
Can I Apply Dry Shampoo To Wet Hair?
It's best to apply dry shampoo to dry hair. Using it on wet hair might not yield the desired results, as the product won't effectively absorb excessive oil.
Can Dry Shampoo Damage My Hair?
When used correctly and in moderation, dry shampoo is unlikely to cause damage.
In short, dry shampoo emerges as a practical and versatile solution that aligns with our modern demands. Its ability to refresh hair makes it a valuable addition to our hair care routines. Therefore, dry shampoo offers numerous benefits.  It's essential to strike a balance and use it in moderation to avoid potential buildup.