Korean media and beauty trends have changed the perception of men's fashion. Now men also excel in fashion as gracefully as women. Braids are a timeless and versatile hairstyle and braids for men are a trendy choice that can add an extra dimension to one's style. In this guide, we'll explore about braids for men, including various styles, maintenance tips, and how to incorporate braids into your daily grooming routine.
5 Popular Braid Styles for Men
Cornrows are one of the most iconic braid styles for men. They involve tightly woven braids that run close to the scalp in straight lines. Cornrows can be simple or more intricate, allowing for various creative patterns and designs.
Box braids are thicker and more prominent braids, often created using extensions. So they are more popular among men with longer hair. They are versatile and can be styled in various lengths and patterns.
Two-strand twists are similar to braids but involve twisting two strands of hair together. This style creates a more textured look that is perfect for a casual or beachy vibe.
French braids offer a classic and polished look. These are ideal for men who want a more sophisticated hairstyle, and one can adapted them for formal events or everyday wear.
Dreadlocks are a distinct type of braiding style. They are created by letting the hair naturally form into locks over time. While they may not be for everyone, they provide a unique and bold look that's favoured by many.
Maintenance Tips For Braids For Men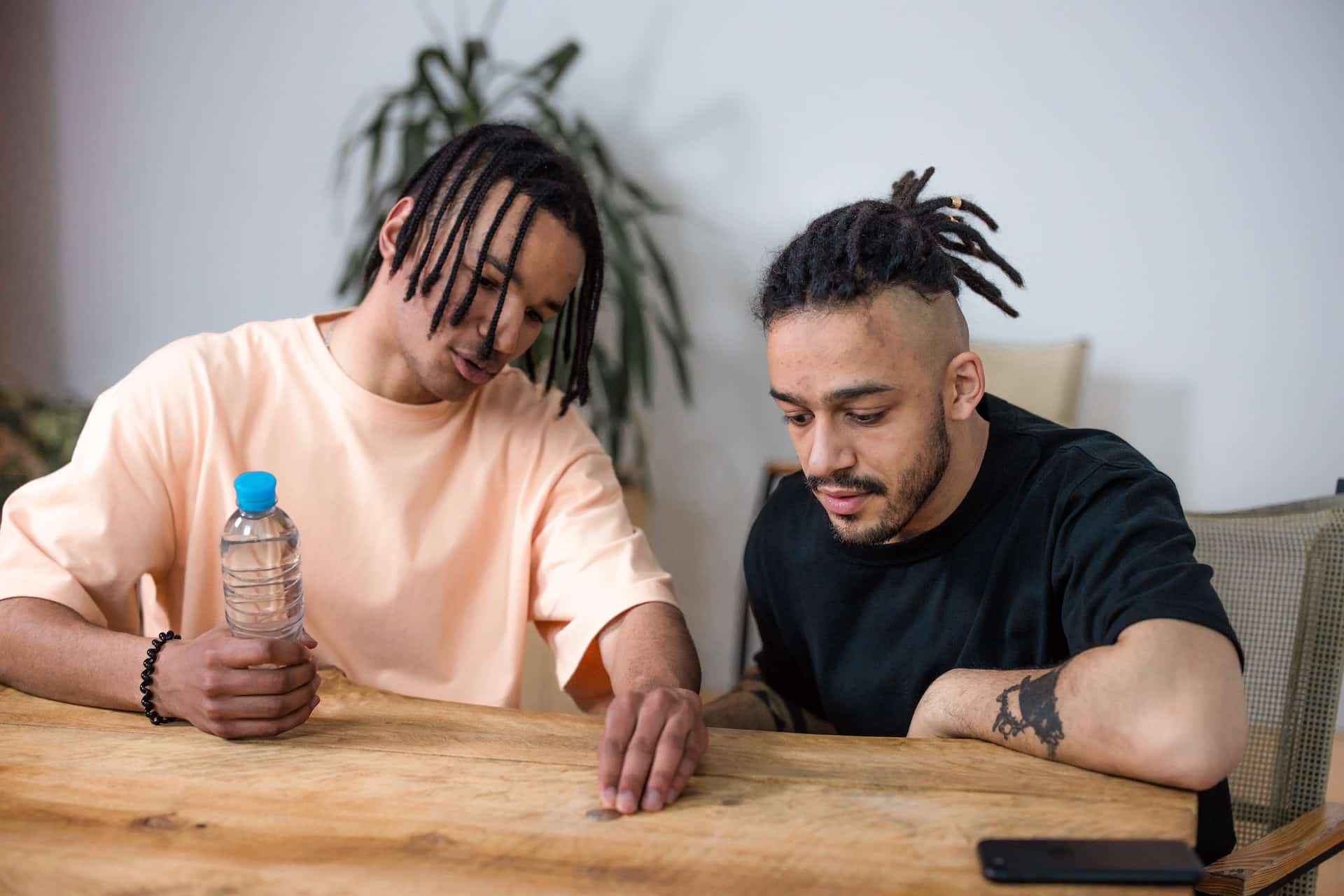 Braids are not only a stylish choice but also a practical one. Once you have your braids in place, you can enjoy the convenience of not having to style your hair daily. This makes them an ideal choice for individuals with active lifestyles or busy schedules. However, that doesn't mean that braids don't require proper care and maintenance. Here are some essential tips:
Regularly wash your braids with a sulfate-free shampoo and conditioner to keep your hair clean and healthy. Be gentle while washing to avoid unravelling the braids.

Braids can lead to dry hair and an itchy scalp, so it's crucial to moisturize with oils or a leave-in conditioner to prevent dryness.

For styles like cornrows and box braids, it's essential to retighten the braids as your hair grows to maintain a neat appearance. This can be done every few weeks or as needed.

Use a satin or silk bonnet or pillowcase when sleeping to reduce friction and maintain the longevity of your braids.
Style Them Differently
Braids offer numerous styling possibilities, allowing you to change your look depending on the occasion.
Pull your braids into a bun or top knot for a clean and elegant look suitable for formal events.

For a more relaxed style, leave some braids hanging loose while tying the rest into a bun or ponytail.

Add beads, hairpins, or bands to your braids for a unique and personalized touch.
Helpful Tips For Perfect Braids
When choosing a braid style, consider your face shape. Different styles may complement your facial features differently. Consult with a hairstylist to determine the best braid style for your unique look.

Also, remember that your hairstyle is a reflection of your personality. Embrace your braids with confidence and make them your own. Ultimately, the success of any hairstyle depends on your confidence and how well it reflects your self-expression. Rocking a braid style is not just about looking good; it's about feeling good and projecting your unique personality to the world.

You can make braids with different hair textures and lengths. Whether you have straight, wavy, curly, or oily hair, there's a braid style that can work for you. Consult with a hairstylist who specializes in your hair type for the best results and advice on braiding options.

Consider whether you want your braids to be temporary or permanent. You can take out temporary braids whenever you desire a change in style. While permanent braids, such as dreadlocks, require a more committed and long-term approach.

Maintaining braids requires specific hair care products. Look for anti-itch sprays, hair oils, and conditioners designed for braided hairstyles. These products help keep your scalp healthy and your braids looking fresh.

Many male celebrities and social media influencers have embraced braided hairstyles, helping to popularize the trend. Keeping an eye on these style icons can provide inspiration and insight into the latest trends in men's braids.
Braids From All Over The World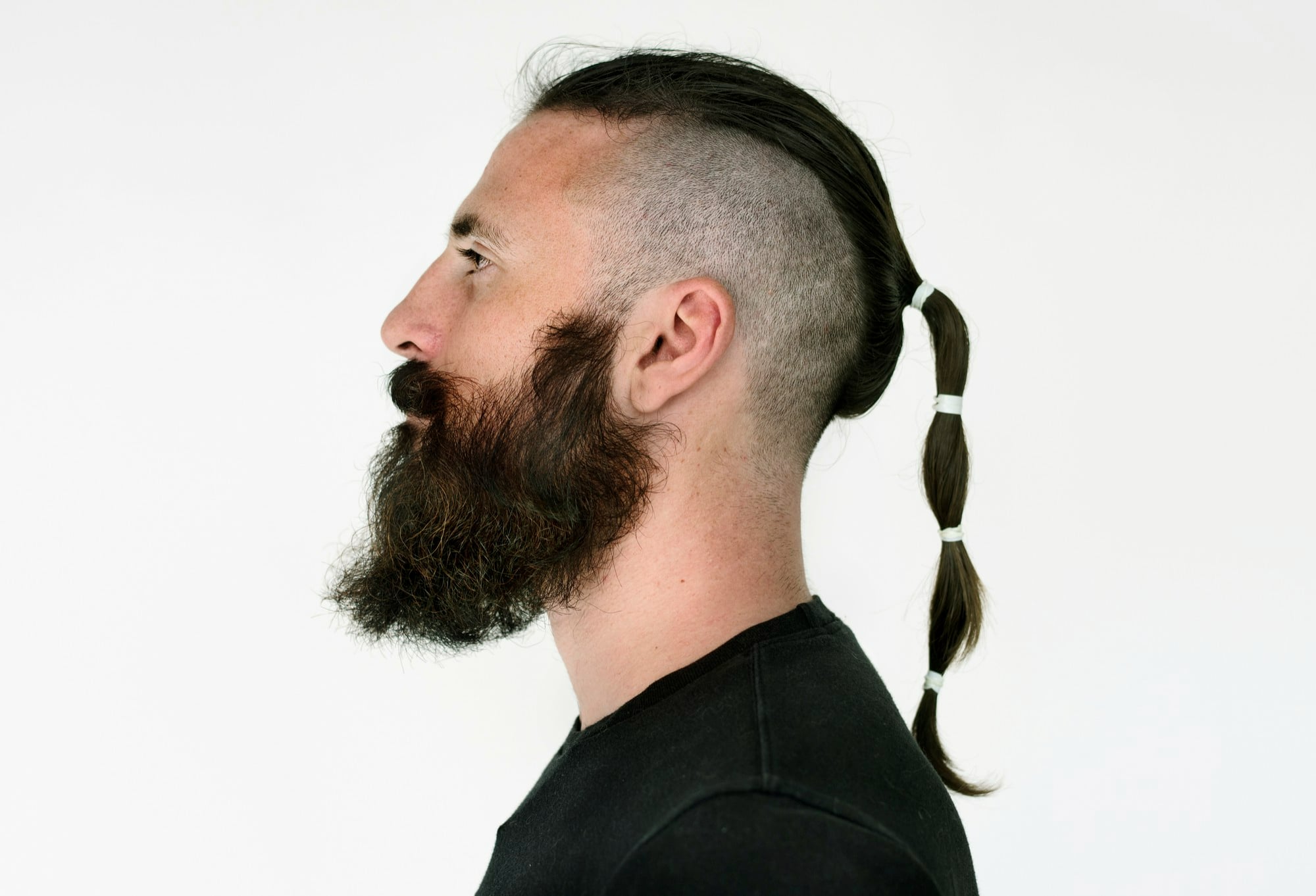 Braids for men hold a rich cultural and historical significance in many societies around the world. They have been worn for centuries as symbols of status, identity, and tradition. Exploring this history can provide a deeper appreciation for the style you choose. Braids for men are a fashion trend that transcends boundaries and stereotypes. They are suitable for individuals of all ages, ethnic backgrounds, and lifestyles.
African Braids:

Cornrows and box braids have been a part of African and African-American culture for centuries. They have represented social, cultural, and spiritual elements within these communities.

Native American Braids:

In various Native American tribes, braids signify tribal affiliation, marital status, or coming-of-age ceremonies.

Viking Braids:

 The Vikings were known for their intricate braided hairstyles, which often symbolized a warrior's strength and fearlessness.
If you're considering braids for men, it's often a good idea to seek the expertise of a professional hairstylist. They can provide valuable guidance, create intricate patterns, and ensure your braids are properly maintained, especially if you're new to this style. A professional can also help you choose a braid style that complements your overall appearance and face shape.
In conclusion, fashion and grooming trends are constantly evolving. Staying informed about the latest developments in men's hairstyling, especially braids, can help you keep your look fresh and on-trend. Follow style blogs, watch tutorials, and read magazines for inspiration and updates on braids for men.