The quick and cute messy bun style looks pretty on everyone. It is a simple yet glamorous hairstyle that you can wear at home, at office parties, and even at weddings. Though hairstyle messy bun looks effortless, in reality, if it is not the right amount of messy, it will ruin your look. Your hair will look fuzzy instead of looking stylish.  
To achieve a perfect tousled low bun you need to follow some simple tips. In today's article, you will be guided in making the perfect messy bun for all types of hair.  
How To Make Messy Bun Style For Straight Long Hair?
Brush your hair gently to get it free from knots.

Add some volume and texture to your hair strands. You can also use your fingers to comb your long straight hair.

Tie your hair into a ponytail. Remember your ponytail is not required to be right and perfect.

If you want a high messy bun, wrap your hair roughly on top of your head.

For a low messy bun, you can tie your hair loosely into a bun on the nape of your neck.

Wrap your hair around the pony. Secure your messy bun with bobby pins.

You can use hair elastics to keep the bun in place.

Few peeping hair strands will make the bun more stylish.
Perfect Messy Bun Style For Curly Hair
Curly hair does not need volume as straight hair. The natural tendrils give them extra volume.

Pull your hair in a ponytail by combining it with your fingers.

After twisting your hair, wrap it around your ponytail and secure your bun with bobby pins or other hair ties.

Fluff your hair to make it look perfect messy and chic.
This is an alternative way to make a messy bun for short hair. For this hairstyle,
Make two equal top and bottom sections of your hair.

Add some texture and volume to the top section because it will make a messy bun look fuller.

Now make a ponytail and start twisting it and then wrap it on the base of your ponytail.

Secure the bun with a hair tie and tease loose the bun.

Pull out some hair strands from the bun to make it look messy and enhance its look.
Different Hairstyles Messy Bun
There is no doubt that messy buns are versatile. With your little creativity, you can style and wear them on different occasions. Here are few different messy bun hairstyles that can make you look elegant yet cool.
Looped Ponytail Messy Bun Style
This easy style looks elegant without looking drab. It works well for females with naturally straight hair as well as those with coarser, curled hair.
Simply tie hair in a low ponytail, circle the ends through the elastic formerly further but only half.

Also wrap a single section of the redundant around the base, securing with a Bobby pin.

Leaving some of the redundant strands from the ponytail hanging out adds to the laid-back style of this look.
Fanned Out Messy Bun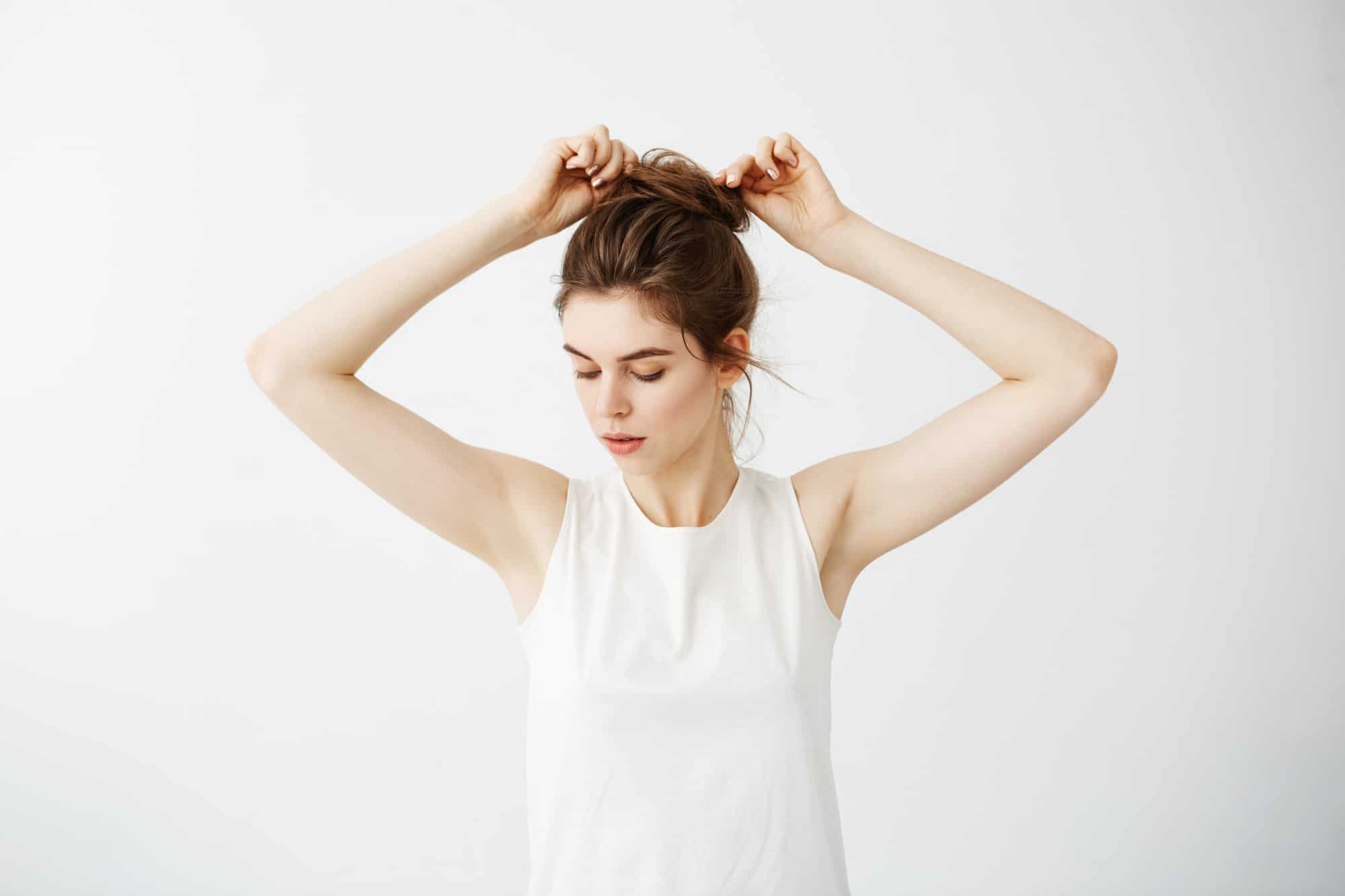 This hairstyle is perfect for busy working days and lazy off days. After adding some texture to your hair by using any good quality texturizing spray.
Tie your hair in a low ponytail.

Now pull in the ponytail through the hair tie one more time, stopping a little short to produce a circle.

Twist the redundant hair around the base and secure it with bobby pins.

Eventually, pull piecemeal the gathered circle to produce a loose, messy texture, and banged look.
Two-Minute Braided Messy Bun
This braided messy bun looks as ready for a marriage or any formal event as a workday, which is awesome considering it takes about two twinkles, two hair ties, and perhaps two bobby pins.
Simply put your hair in a low ponytail, pleat it in lacing braids, fold it through( wrapping and folding away one more time for longer hair). Secure bobby pins in place.
Double Dutch Braided Messy Bun
You will love the way, the plats sit so beautifully on top of a Dutch braid. With Dutch lacing braids, the small sections of your hair are crossed under each other as you continue making pleats. Double Dutch lacing braids will make any messy bun, top knot or low bun look amazing. You can secure the two lacing braids with hair ties or any clear hair elastics before pulling hair into a bun to make sure they do not fall in the process. 
Silk-Wrapped Messy Bun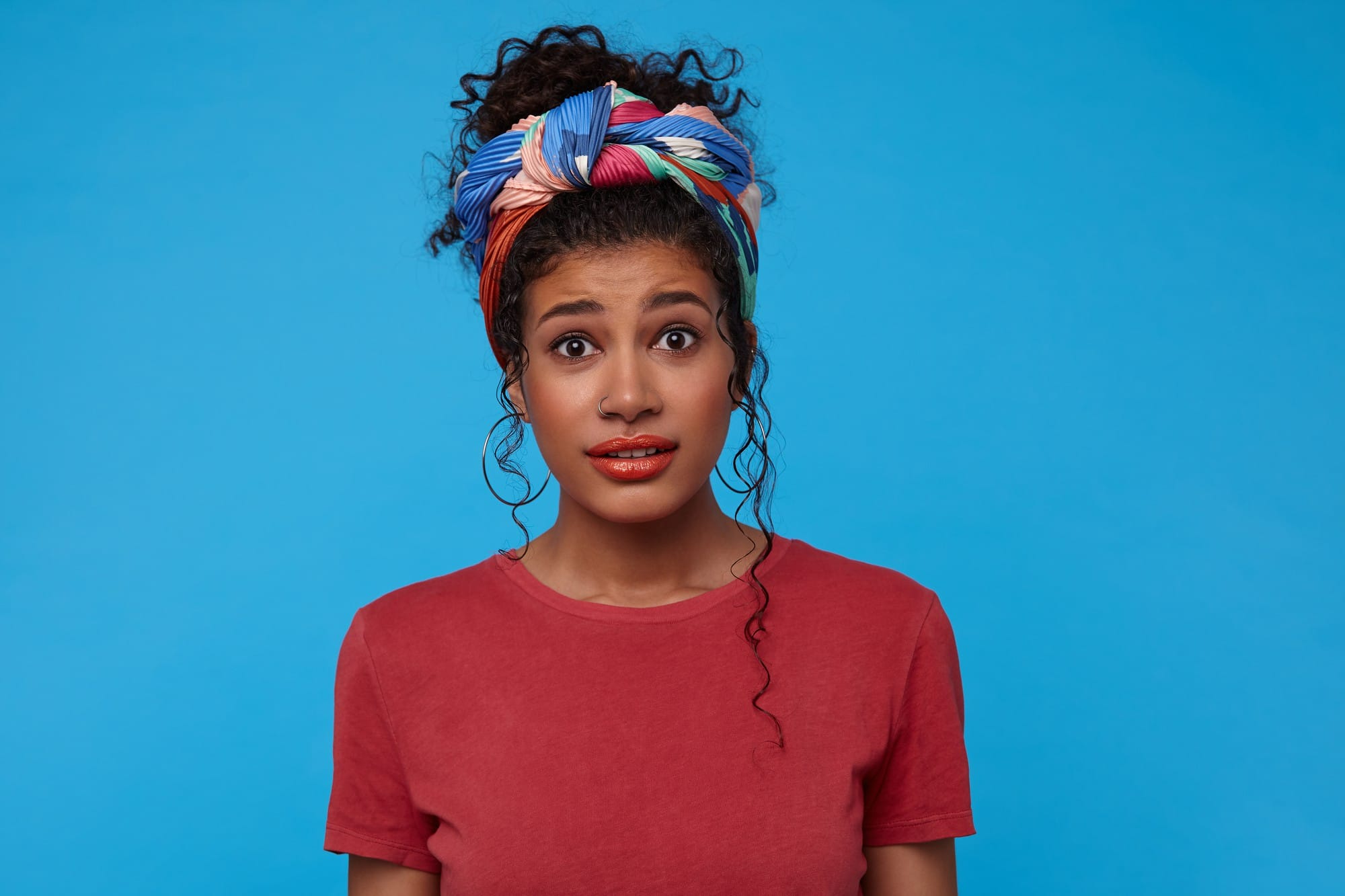 In this hairstyle, after making a high messy bun and securing it with bobby pins, a silk scarf is wrapped and then tied around the messy bun.  
Messy Bun With Pearls
Any messy bun looks swish and pre-planned when you use some stylish accessories with it. Nothing looks more majestic than pearl-like hairpins and ponytail keepers. In this messy bun, you style a twisted low bun and secure it with the ponytail brace in a rose gold colour.  
Criss-Cross Messy Braid Bun
In this messy braiding bun, two sections of hair are separated. Make braids of these sections and pull the remaining hair into a messy bun by twisting and wrapping it on the crown of the head. Knead the ends of both braids together so they look properly pleated and pin them around the bun.  
Double Messy Bun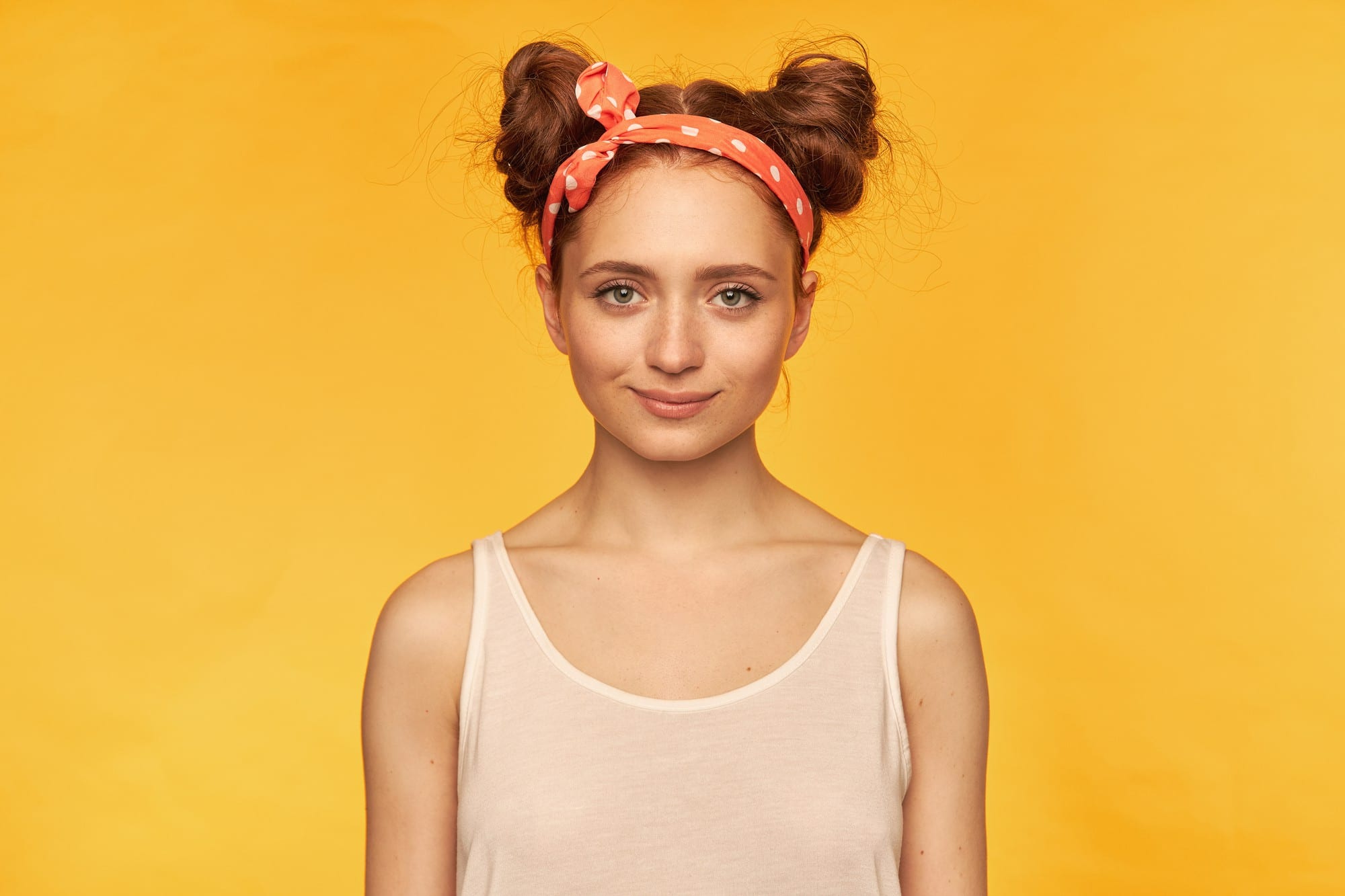 This is one of the most adorable messy bun style. In this hairstyle, two high or low ponytails are tied and after deciding their placement, they are wrapped on the base of ponytails on each front side of the head.  
The Undone Messy Bun
To achieve this look, secure a hair tie or clear hair elastic towards the roots of your hair so that it does not fall apart. Now twist it in a normal messy bun, pin it, and make it fall a bit to look classy.
As the hairstyle messy bun is versatile, you can wear it with different outfits for various events and celebrations. The messy bun styles are chic yet subtle and fun. It helps you to achieve a classic and glamorous look. One can wear these buns according to their fashion choices.