In the ever-evolving world of fashion, ribbons hairstyle has gracefully woven its way into the hearts of fashion enthusiasts. This charming and versatile trend adds a touch of whimsy to your locks, offering a delightful blend of sophistication and playfulness. One cannot get enough of ribbons and when styled carefully, they can give a very sophisticated and chic look.
How Ribbons Got Popular?
Ribbons as a hair accessory have a rich history, dating back to ancient civilizations. In cultures worldwide, ribbons adorned hairstyles as symbols of status, celebration, and personal expression. During the Victorian era, ribbons became synonymous with elegance. Elaborated hairstyles were adorned with silk and satin ribbons, reflecting the fashion sensibilities of the time.
Nowadays, leading fashion designers have embraced the ribbons hairstyle, gracing the runways with innovative and eye-catching interpretations. From high-end couture to street style, ribbons have become a staple accessory.
Easy Ways To Do Ribbons Hairstyle
Select the right ribbons. Choose ribbons that complement your outfit and personal style. Satin, silk, or velvet ribbons in various widths and colors offer a spectrum of options for different occasions.
For a quick and chic look, tie a ribbon around a high or low ponytail. Let the ends cascade down for a soft and romantic effect.
Upgrade your braided hairstyles by weaving ribbons into the strands. This adds a playful and dynamic element, creating a look that is both stylish and unique.
A half-up hairstyle adorned with ribbons is perfect for those seeking a balance between casual and formal. Secure a portion of your hair with a ribbon for an effortlessly elegant appearance.
For casual look, Opt for pastel or patterned ribbons for a laid-back. Tie a loose bow for a carefree and youthful vibe.
For formal events, choose a monochromatic ribbon that complements your outfit. Incorporate it into an updo for a polished and sophisticated appearance.
For a touch of glamour, consider metallic or sequined ribbons. These eye-catching additions can turn a simple hairstyle into a dazzling masterpiece, perfect for a night on the town.
Incorporate floral-patterned ribbons during the spring for a fresh and feminine touch. As weaving these ribbons through your hair brings a natural, garden-inspired feel to your overall look.
Some Cool Ribbons Hairstyles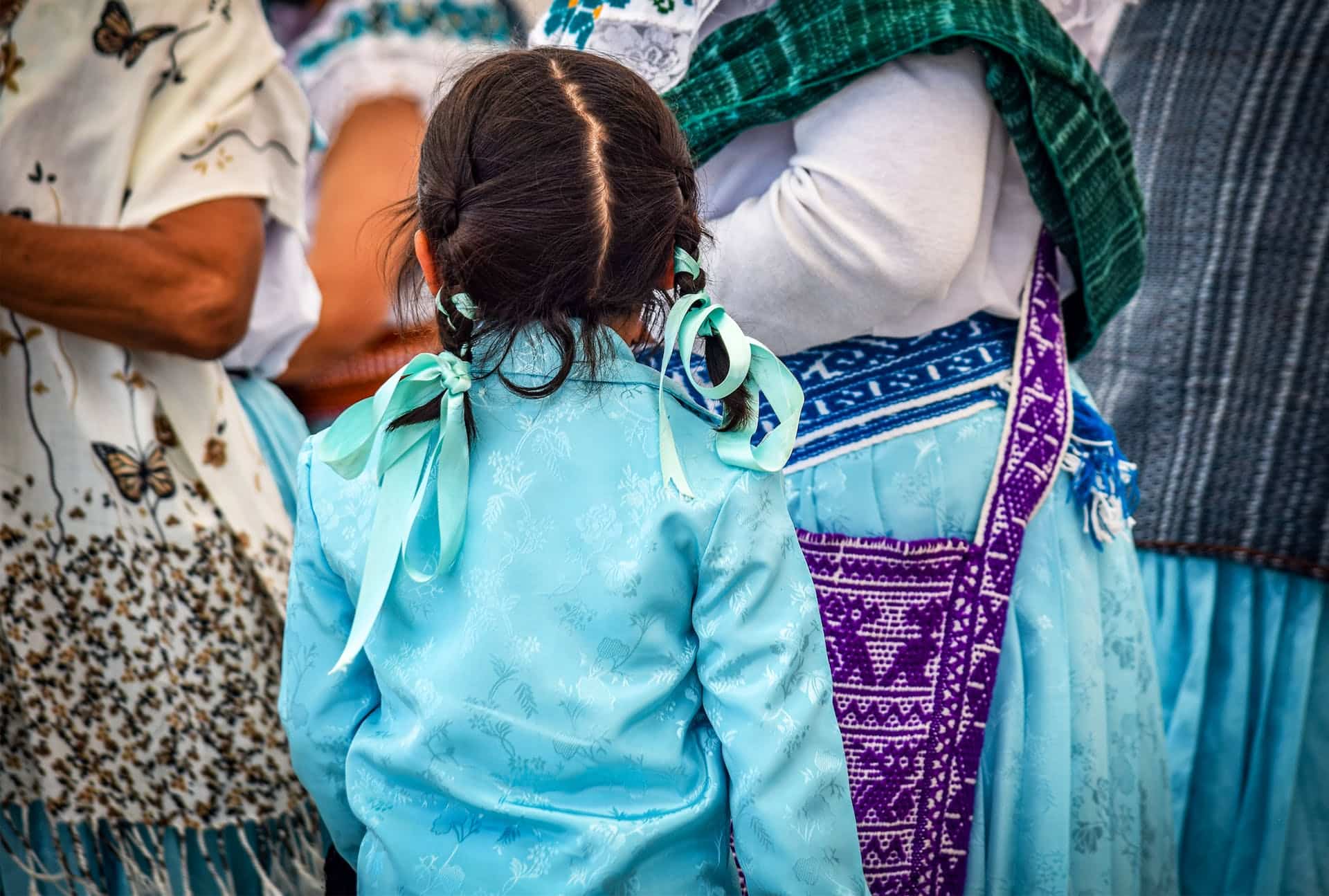 Ribbons can add flair and elegance to various hairstyles. Here are some creative ways to incorporate ribbons into your hair, transforming ordinary styles into extraordinary statements.
Ponytail with a Ribbon Twist
Enhance a simple ponytail by tying a ribbon around its base. Experiment with different ribbon colors and textures for various occasions. To achieve a playful look, let the ribbon cascade along with your hair. For a more polished appearance, tie a neat bow for a touch of sophistication. Also, you can revamp your standard ponytail by wrapping a ribbon around the length of the gathered hair. Experiment with contrasting colors or patterns to make a bold fashion statement.
Weave Ribbons into Your Braids
Elevate your braided hairstyles by weaving ribbons into the strands. This technique adds a pop of color and texture to your braids, creating a unique and eye-catching effect. Whether it's a fishtail, French braid, or waterfall braid, ribbons seamlessly integrate into the intricate patterns.
The Half-Up Halo for Effortless Elegance
Create a half-up hairstyle by securing a portion of your hair with a ribbon. This simple yet chic look strikes the perfect balance between casual and formal. Experiment with ribbon colors to complement your outfit and express your personal style.
Upgrade a classic bun by wrapping a ribbon around its base. This adds a refined touch to your hairstyle, making it suitable for formal events or professional settings. Choose a ribbon that matches your attire for a cohesive and put-together appearance.
Transform your look effortlessly by using a ribbon as a headband. Whether you opt for a thin ribbon for a delicate touch or a wide one for a bold statement, this accessory frames your face beautifully and adds a touch of glamour to any hairstyle.
Create a trendy messy bun and secure it with a ribbon for a carefree yet stylish look. This casual and playful hairstyle is perfect for a day out with friends or a relaxed weekend vibe. Let the ends of the ribbon dangle for an extra touch of whimsy.
Achieve a bohemian-inspired look by incorporating ribbons into a flower crown hairstyle. Weave ribbons through a crown of flowers or tie them around individual blooms for a dreamy and romantic appearance. This style is perfect for outdoor events, festivals, or weddings.
Moreover, you can craft a regal hairstyle by intertwining ribbons into a braided crown. This intricate style exudes elegance and is ideal for special occasions like weddings or formal gatherings. Select ribbons that match your attire for a harmonious and sophisticated ensemble.
Maintaining Your Ribbons Hairstyle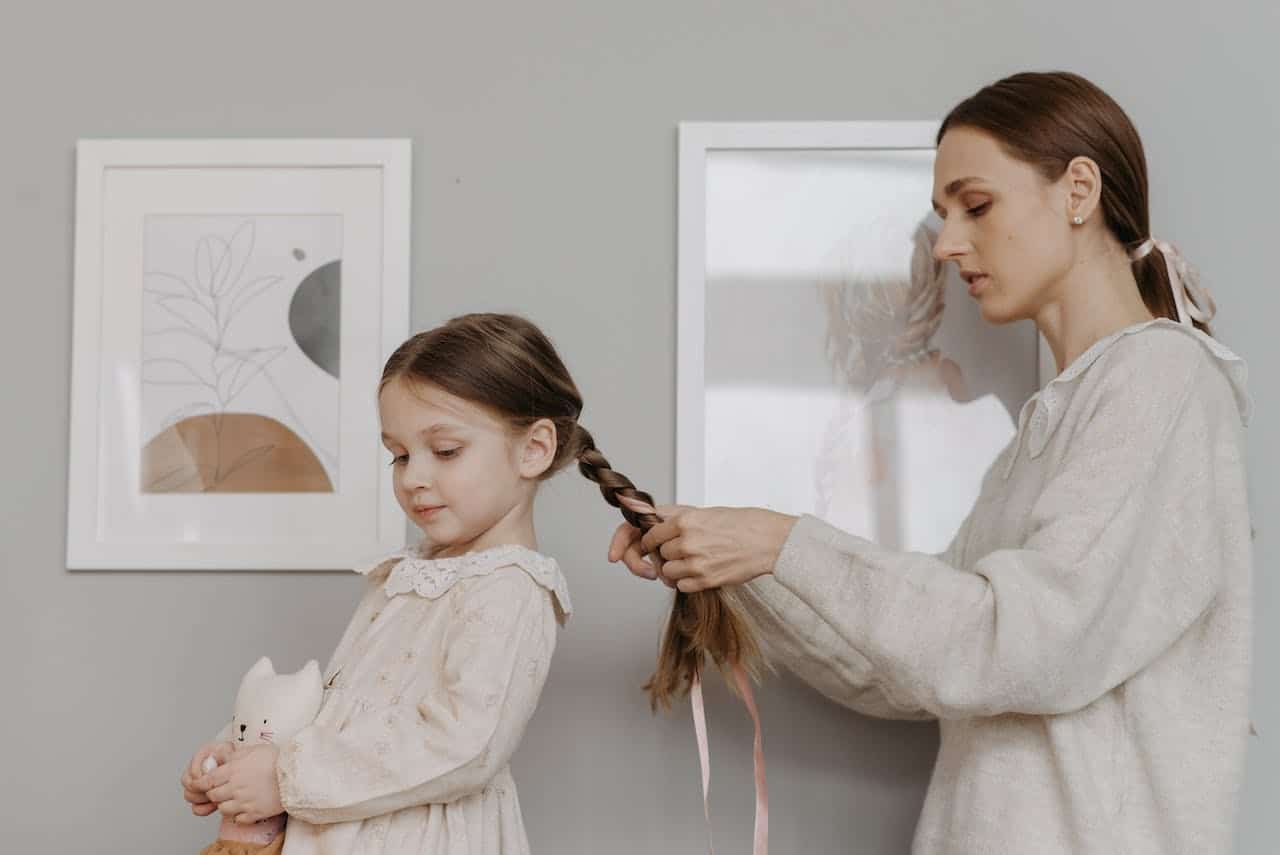 Here are few tips that can help you to maintain Ribbon Hairstyles
Ensure Gentle Handling Of Ribbons
Handle your ribbons with care to prevent fraying or damage. When tying or untying, avoid pulling too tightly or hastily, as this may cause unnecessary stress on the fabric. A torn ribbon can ruin your whole look. Furthermore, store your ribbons in a cool, dry place to prevent them from deteriorating. Avoid exposure to direct sunlight, as prolonged sunlight exposure may fade the colors of the ribbons over time.
The cleaning method for your ribbons depends on the material. Silk and satin ribbons may require delicate hand washing with mild detergent, while velvet ribbons might benefit from a gentle brushing. Always follow the care instructions for the specific type of ribbon. Furthermore, regularly inspect your ribbons for signs of wear and tear. If you notice any fraying or damage, consider replacing the ribbon to maintain a polished appearance. Keeping spare ribbons on hand ensures you're prepared for quick and easy replacements.
Choose Hairstyles According to Weather
On rainy or humid days, be mindful of the weather's potential impact on your ribbons. Consider opting for water-resistant or moisture-wicking ribbons to maintain their integrity and prevent unwanted damage. Sunlight exposure can affect the vibrancy of your ribbons. Also, when spending extended periods outdoors, consider protecting your hair and ribbons with a stylish hat or headscarf.
Incorporate Ribbons In Your Hair Carefully
For significant events, consider seeking the expertise of a professional hairstylist to incorporate ribbons seamlessly into your hairstyle. Their skillful touch can enhance the overall look and ensure a polished finish.Moreover, if your ribbons are integrated into a hairstyle with layers or intricate braids, occasional trims can help maintain a neat appearance. This is especially important for preventing split ends and ensuring your ribbons look their best.
Overnight Care Is Important
When sleeping, consider loosening the ribbon ties to prevent unnecessary tension on your hair. Opt for a loose ponytail or braid to allow your hair to rest comfortably. If you have ribbons in your hair before bedtime, sleeping on a satin pillowcase can reduce friction, helping to preserve both your hairstyle and the integrity of the ribbons.
In short, from casual everyday looks to formal event styles, ribbons offer endless possibilities for elevating your hairstyles. Experiment with different tying techniques, ribbon sizes, and colors to discover the perfect combination. Embrace the ribbon renaissance and let your hair become a canvas for creativity and self-expression.