Folks says that the tongue has no bones but is strong enough to break anything? Well, they are true! This small part of the body is powerful beyond imagination. We all know about the different kinds of massages and their stress and its cure. However, most of us are unaware of tongue massage therapy. Today I'll share tongue massage therapy as it is a unique and specialized form of bodywork.
As the tongue is a vital organ responsible for essential functions. Let's explore the potential of tongue massage therapy for oral wellness and stress-free oral motor simulation. 
What Is Intra-oral Massage?
Intra-oral massage refers to the application of therapeutic massage techniques directly inside the mouth. It involves gentle handling and pressure applied to the soft tissues and muscles within the oral cavity. The intra-oral massage addresses specific issues or conditions related to the muscles, joints, and structures within the mouth. Intra-oral massage can be performed by a 
Trained massage therapist

Physical therapist

Dental professionals such as a dentist or dental hygienist. 
Intra oral massage therapy helps in
Intra-oral massage relieves tension and tightness in the muscles surrounding the temporomandibular joint (TMJ). It aims to reduce pain, improve jaw mobility, and alleviate symptoms such as jaw clicking, popping, or difficulty in opening and closing the mouth.
For individuals who grind or clench their teeth (bruxism), intra-oral massage is the best option for them. This therapy release muscle tension and reduce the severity of jaw clenching. Targeting the muscles involved in bruxism minimize tooth damage caused by grinding.
Dental Procedures and Orthodontic Treatment
After dental procedures or orthodontic treatment this procedure directly reduces swelling, improves circulation, and promotes healing by addressing muscle tension and enhancing oral comfort.
What Does Tongue Tension Feel Like?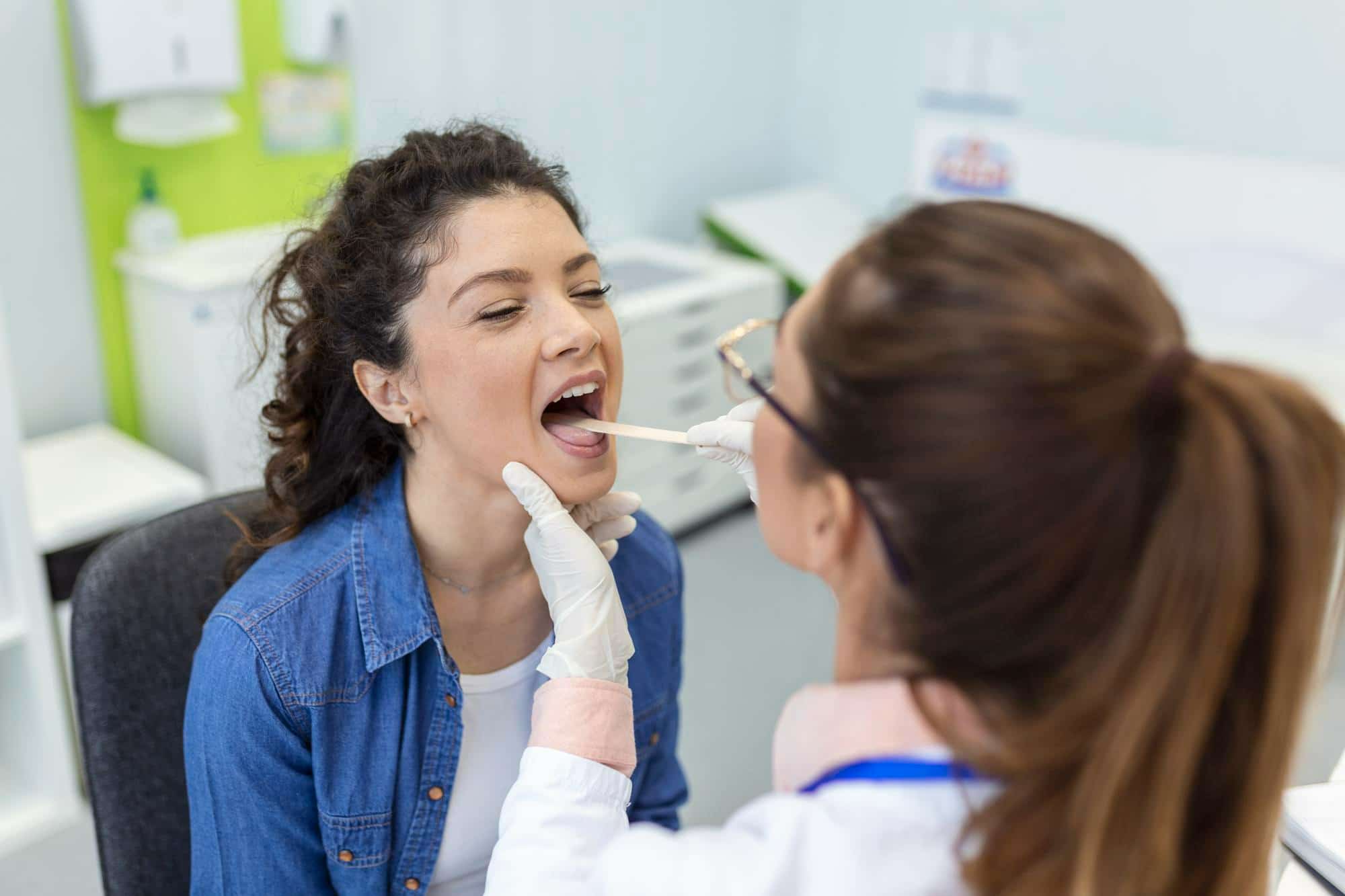 Individuals can experience tongue tension differently. However, common symptoms include
Stiffness and inflexibility of the tongue

The sensation of tightness or rigidity in the tongue

Muscle soreness and fatigue in the tongue

Aching or dull pain in the tongue muscles

Difficulty moving the tongue freely

Discomfort or pain during swallowing

A feeling of tension or pressure in the tongue
What Causes Tongue Tension?
Various factors can cause tongue tension. Here are some common causes:
Psychological stress and anxiety can increase muscle tension throughout the body, including the tongue.

Imbalances in the tongue muscles, such as some muscles being overactive or others being weak or underactive, can result in tongue tension.

Moreover, certain oral habits like persistent tongue thrusting, pressing the tongue against the roof of the mouth. Additionally, clenching the tongue against the teeth can contribute to tongue tension.

TMJ disorders can also lead to jaw and muscle imbalances, affecting the tongue and contributing to tension.

Misaligned teeth, bite abnormalities, or oral appliances can alter the resting position of the tongue, leading to increased muscle tension.

Furthermore, Trauma or injury to the tongue or surrounding oral structures can also cause protective muscle tension in the tongue.
Techniques and Methods of Tongue Massage Therapy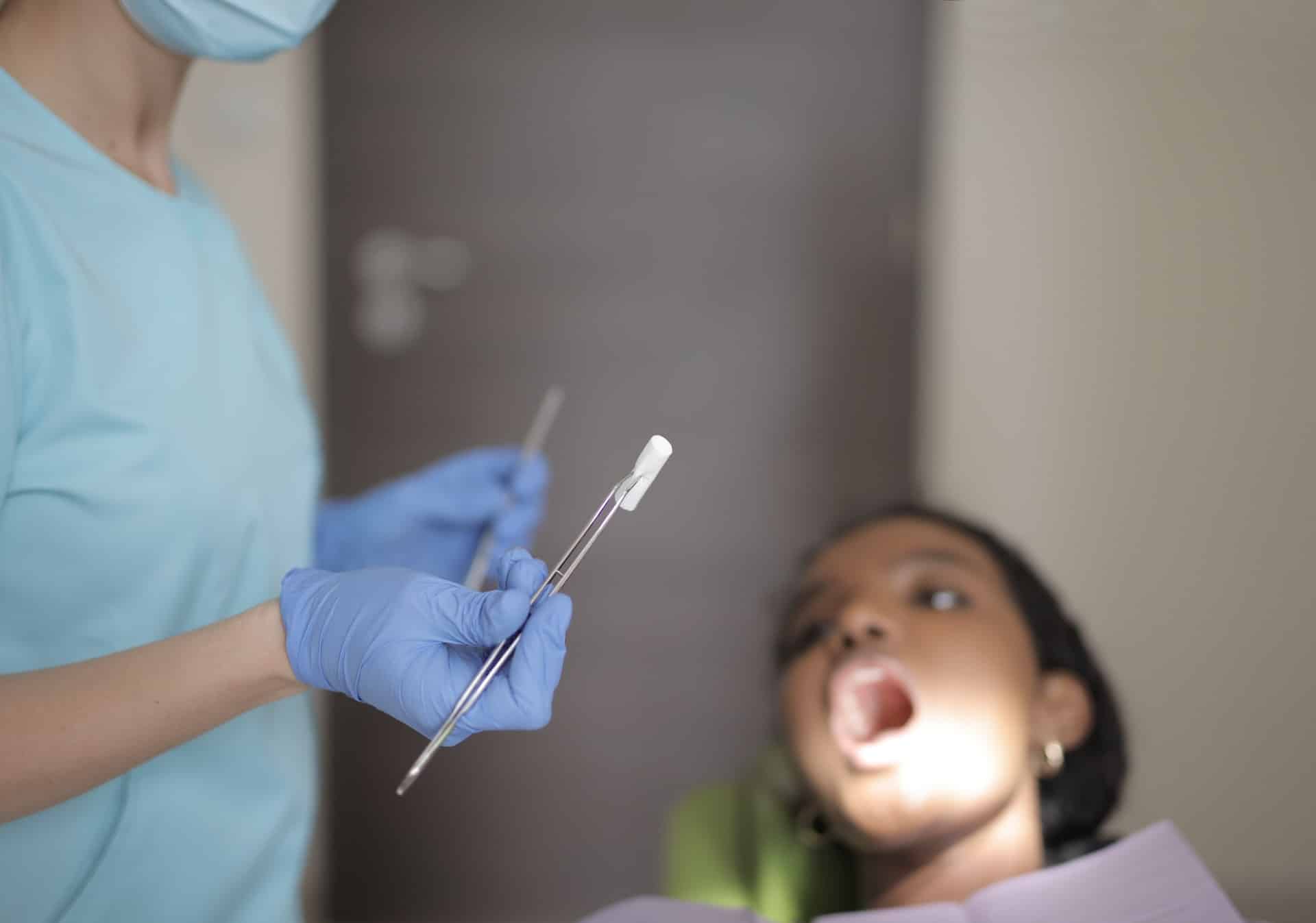 Tongue massage therapy is a complex therapeutic approach that requires sensitivity and technical proficiency. Practitioners unlock numerous benefits by skillfully applying a range of techniques and methods. This therapy increases oral motor functions. Moreover, these hands-on techniques greatly enhance the effectiveness of occupational therapy.
Hands-on Techniques For Tongue Massage Therapy
Are you worried about how to release tongue tension? These are some simple hands-on techniques for intra-oral tmj massage treatments. 
So the first thing is to use gentle, soothing strokes on your tongue. With precise fingertip control, practitioners stimulate blood circulation. The gentle stroking also helps to

Release muscle tightness

Promote lymphatic drainage

Encourage a heightened sense of calm and well-being.

Circular Motions
In this process, practitioners and even those doing it by themselves should use their fingertips. One should skillfully apply circular motions using the fingertips or the pad of the thumb practitioners. You have to target specific areas of the tongue. 
These circular motions alleviate muscular tension, enhance circulation, and improve flexibility. The circular motions are applied according to the individual's needs. Individuals can effectively address localized muscle tightness and restore optimal muscle function.
Another process is the precise application of gentle pressure and using kneading techniques to root tongue tension. This technique promotes overall tongue mobility. Kneading and pressing tricks effectively reduce muscle knots. It enhances muscle elasticity and restores optimal muscle function.
Incorporating stretching techniques into tongue massage therapy improves tongue mobility and flexibility. By gently extending the tongue in different directions, increase the muscle strength.
Moreover, it releases tension and enhances overall tongue function. Stretching exercises are particularly beneficial for individuals with tongue muscle imbalances or limited range of motion. They allow for improved articulation and swallowing capabilities.
Tools and Instruments Used in Tongue Massage Therapy
Well, intra-oral massage therapy incorporates various tools and instruments to enhance the effectiveness of the treatment. These tools provide targeted stimulation to promote relaxation and improve overall oral health. Here are some common tools and instruments:
Tongue Depressors
This massage therapy includes tools like Tongue depressors. It is a flat, thin, smooth tool made of wood or medical-grade plastic. They are used to gently hold the tongue in a controlled position during the massage. Tongue depressors allow practitioners to access different areas of the tongue with precision and perform specific techniques. They provide stability and facilitate proper positioning for optimal therapeutic outcomes.
Gauze or Cotton Swabs
Soft gauze or cotton swabs are often utilized in tongue massage therapy. They are used to apply gentle pressure and perform sweeping motions on the tongue surface. These materials help remove debris, bacteria, and dead cells. That improves oral hygiene and enhances the effectiveness of the massage. Gauze or cotton swabs provide a gentle touch and can be easily disposed off after use.
Tongue Brushes or Scrapers
We all know that Tongue brushes or scrapers are special tools for cleaning and stimulating the tongue. They are typically made of soft materials like silicone or plastic. During tongue massage therapy, these brushes or scrapers can gently brush or scrape the tongue's surface. They remove bacteria, food particles, and other buildup. Tongue brushes or scrapers improve oral hygiene, enhance taste perception, and contribute to overall oral health.
Vibrating Tools
Vibrating tools emit gentle vibrations that penetrate the tongue muscles. These tools provide unique sensory stimulation and aid in releasing tension and muscle tightness in the tongue.
Oral Massagers
Oral massagers are for oral stimulation and massage. They are hand-held devices equipped with various textured surfaces or bristles. These massagers apply gentle pressure and stimulate tongue muscles. Oral massagers come in different shapes and sizes and you can customize them as you want. 
In conclusion, tongue massage therapy is a specialized approach to cure tongue issues. Oral motor exercises and the above massaging techniques can benefit oral health in many ways.