Have you ever experienced discomfort or even pain during a glute massage? Well, you are not the only one! While a massage is typically associated with relaxation and relief, why does glute massage hurt? Basically the buttocks pain after massage is related to the sensory neuron and the gluteal area sensitivity. In the human body, there are some muscles that trigger pain when they get activated. When pressure is applied on the glute-specific areas, the sensory neurons send messages to the brain that muscles are damaged and cause pain. Let's explore more about why does Glute massage hurt and what measures should be taken.
Why Does Glute Massage Hurt?
There are various reasons for Glute pain. These could be
Muscular Factors That Cause Glute Pain
Muscular factors play a significant role in the pain during glute massage. Here are two key aspects to consider:
Tight Muscles And Trigger Points
The gluteus maximus and gluteus medius muscles make up a significant portion of the gluteal region. As well as they develop tightness and trigger points in muscles. These tight muscles and knots of tension cause pain and sensitivity when pressure is applied during a massage. Trigger points, in particular, are highly sensitive areas within the muscle that release pain to other parts of the body when stimulated.
Pain In Glute Due To Muscle Imbalances and Compensations
Muscle imbalances and compensations also contribute to discomfort during glute massage. Weak glute muscles are commonly seen in individuals who sit for extended periods or lead passive lifestyles. All these cause other muscles, such as the hip flexors, to overcompensate. Overactive hip flexors become tight and sensitive, making glute massage more painful as these muscles respond to pressure.
Understanding these muscular factors helps explain how to release glutes massage which is uncomfortable for some individuals
Fascial Factors That Cause Glute Pain
Fascial factors can also be the cause of pain while doing massage. Here are a couple of key considerations:
Adhesions and Restrictions
Fascia is a connective tissue that surrounds and supports muscles, organs, and other structures in the body. The adhesions in fascial factors limit the mobility of the gluteal muscles, leading to discomfort during the massage as pressure is applied to the affected areas. Common causes of these adhesions are
Over time, Sticking or limited activity
Often due to poor posture,
Repetitive movements
Previous injuries.
Trigger Points In Connective Tissue
Trigger points also occur within the fascia itself. These are localized areas of high sensitivity and tightness that can refer pain to other parts of the body. When pressure is applied during a glute massage, these trigger points stimulate resulting in increased pain and discomfort.
Nerve Factors That Causes Glute To Hurt
Nerve-related factors also greatly contribute to the discomfort experienced during glute massage. Here are two key aspects to consider:
Compression Or Irritation Of Nerves In Glute
The gluteal region contains important nerves like the sciatic nerve and the pudendal nerve. During a massage, if these nerves get squeezed or irritated, it can cause pain and discomfort. The sciatic nerve, in particular, is prone to compression in the gluteal parts, leading to symptoms like shooting pain, tingling, or numbness.
Sensitivity Of Nerves
Nerves in the gluteal area vary in sensitivity from person to person. Some individuals may have nerves that are more sensitive which means they feel pain more easily. So, during a glute massage, when pressure is applied, it can stimulate these sensitive nerves and cause a stronger pain response.
Techniques Of Glute Massage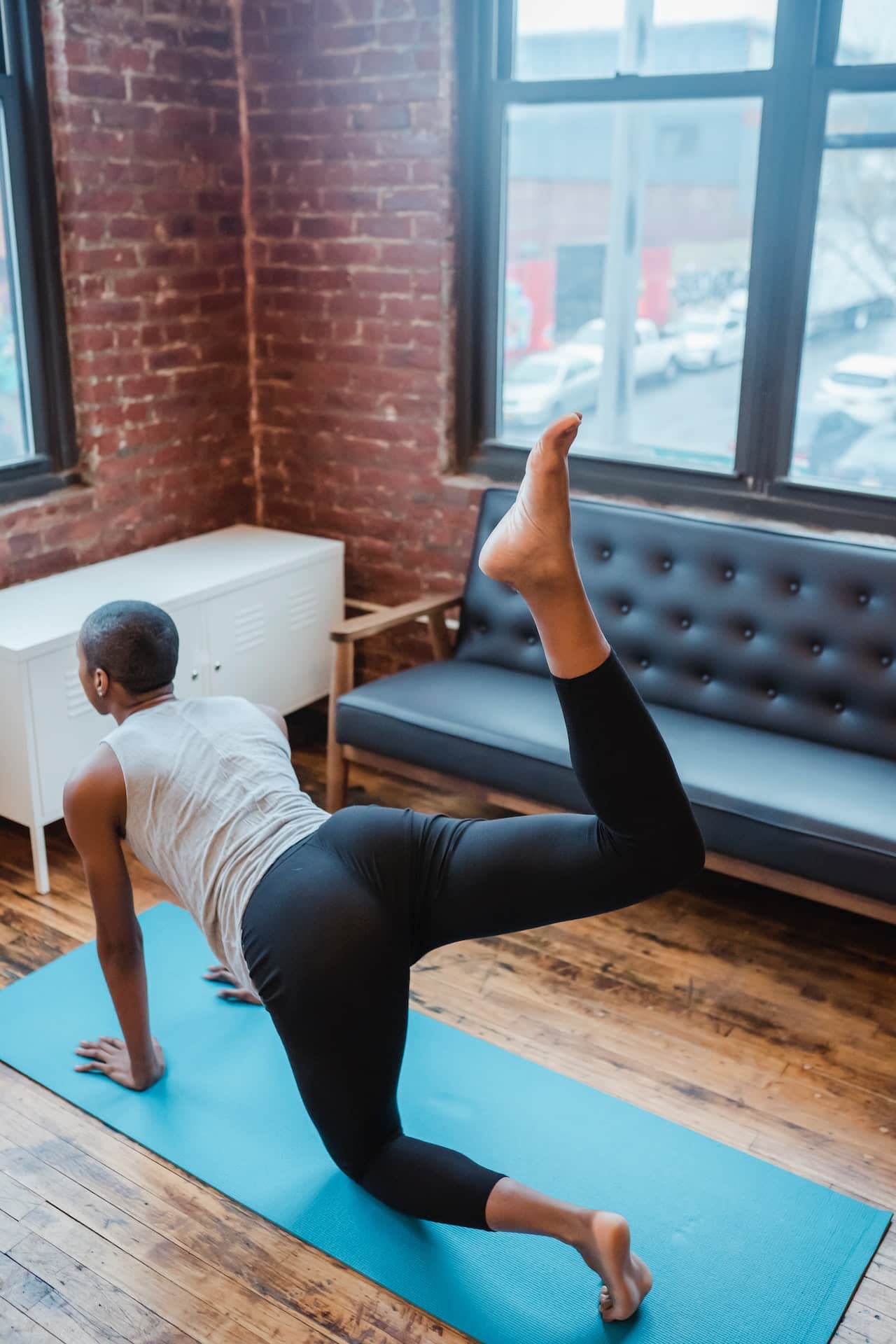 There are various techniques used in glute massage to promote relaxation, relieve tension, and improve overall well-being. Here are some common techniques employed by massage therapists:
Effleurage. This technique involves long, sweeping strokes using the palms or fingertips. It helps warm up the gluteal muscles and prepare them for deeper massage techniques.
Petrissage. Petrissage techniques include kneading, squeezing, and lifting the gluteal muscles. This method releases tension, improves circulation, and increases flexibility in the muscles.
Deep Tissue Massage. This is the method of applying firm pressure to reach deeper layers of muscle tissue. They are especially helpful in releasing muscle knots, alleviating chronic tension, and improving mobility.
Trigger Point Therapy. Trigger points are tight, sensitive areas within muscles that can refer pain to other parts of the body. This therapy involves applying direct pressure to these points to release tension and reduce discomfort.
Stretching and Range of Motion. Massage therapists incorporate stretching and range of motion exercises for the gluteal muscles. These movements help increase flexibility, reduce stiffness, and improve muscle function.
Myofascial Release. These techniques involve applying gentle sustained pressure to release restrictions in the fascia. It aims to improve tissue mobility, reduce pain, and enhance overall movement.
Cross-Fiber Friction is another technique that applies pressure across the muscle fibers. It can help break up adhesions, improve tissue elasticity, and promote healing.
How To Do A Self-Glute Massage?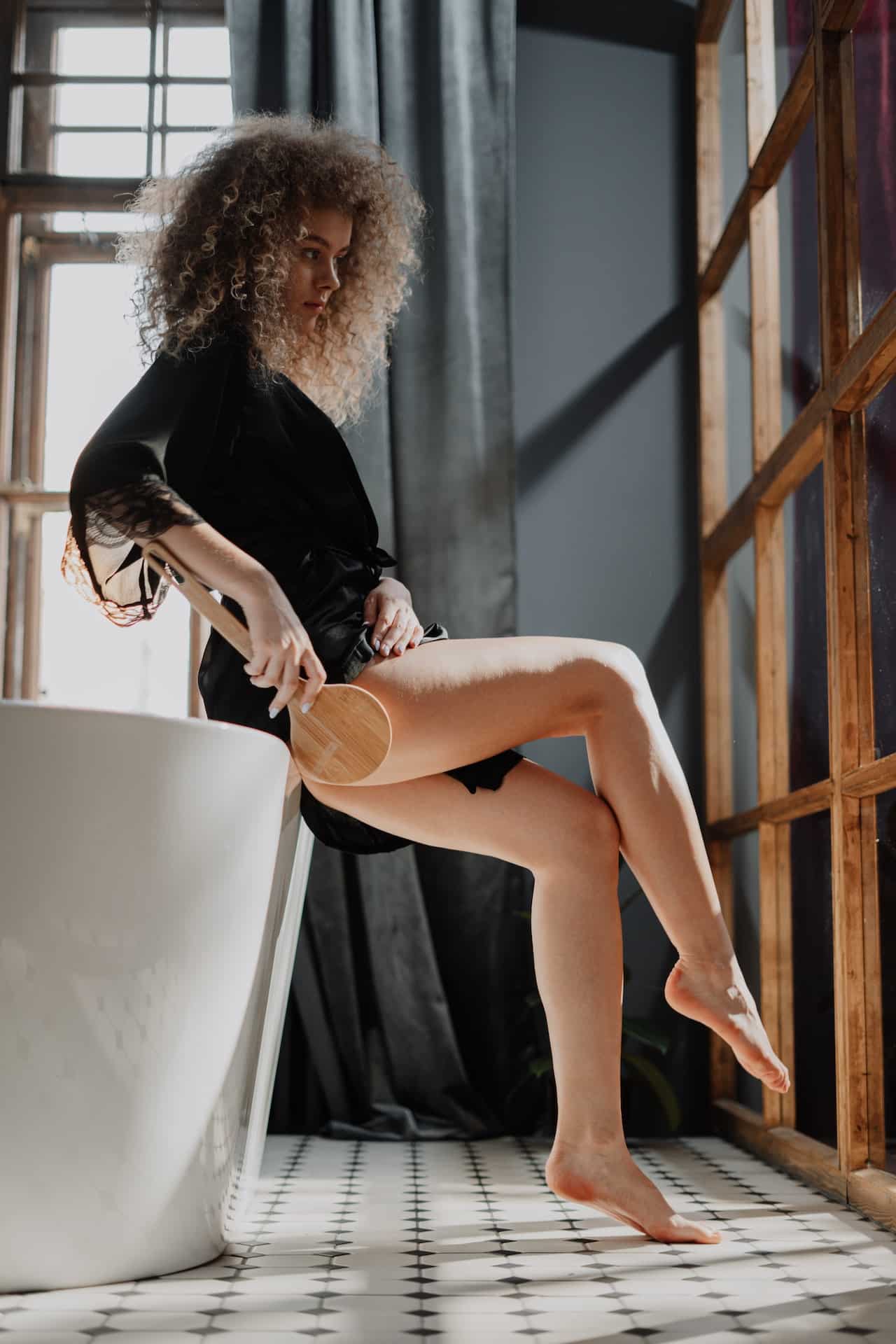 Performing self-glute massage is a great way to release your muscle tension and relaxation. Here are some techniques you can try:
Use a foam roller to target the gluteal muscles. Sit on the foam roller with one leg crossed over the other, and gently roll back and forth over the gluteal area. Apply more pressure by shifting your weight onto the roller. Focus on any tight or tender spots and spend extra time rolling over them.
Place a tennis ball on the floor and sit on it with one glute. Tennis balls are also called glute massage ball. Roll your body gently side to side and up and down to massage the gluteal muscles. Adjust the pressure by placing more or less weight on the tennis ball as needed.
Use your hands to apply pressure and knead the gluteal muscles. You can sit on a chair or lie on your back with your knees bent. Reach back with one hand and apply firm pressure using circular motions, moving across the gluteal area. Experiment with different hand positions and techniques to find what works best for you.
Incorporate stretching exercises for the gluteal muscles. For example, lie on your back and cross one ankle over the opposite knee. Gently pull the uncrossed leg toward your chest, feeling a stretch in the gluteal area. Hold the stretch for about 30 seconds and repeat on the other side.
10 Benefits Of Deep Tissue Glute Massage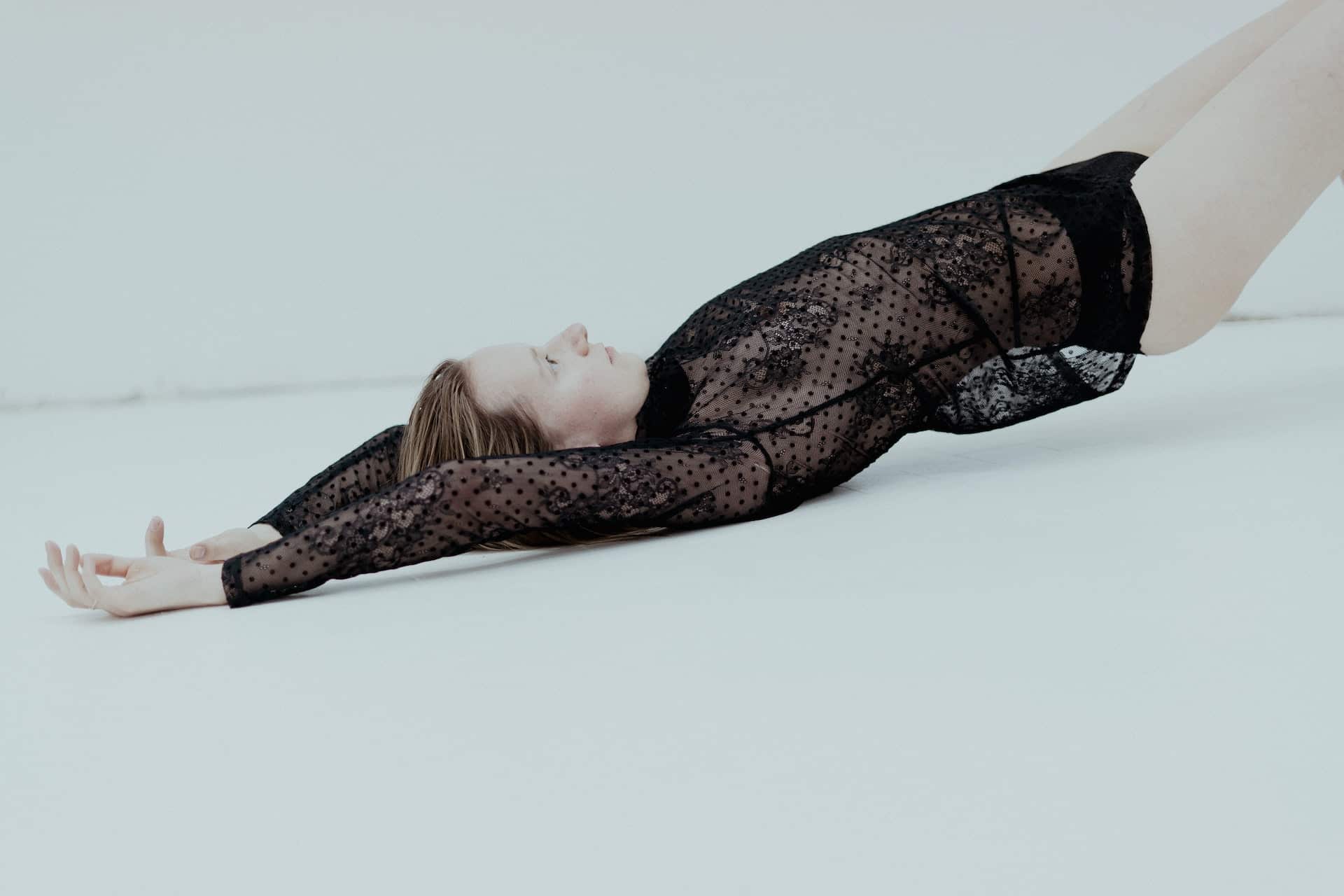 Relieves chronic muscle tension and tightness in the gluteal muscles.
Helps break down adhesions and scar tissue that may have formed in the gluteal region.
Improves blood circulation and promotes better oxygen and nutrient delivery to the muscles.
Enhances flexibility and range of motion in the gluteal muscles.
Reduces pain and discomfort associated with conditions like sciatica or piriformis syndrome.
Releases trigger points and knots in the gluteal muscles, alleviating pain and improving muscle function.
Promotes relaxation and stress relief by stimulating the release of endorphins.
Assists in post-workout recovery by reducing muscle soreness and promoting faster healing.
They also improve posture and alignment by addressing muscular imbalances in the gluteal region.
May aid in the management of certain conditions such as lower back pain or hip pain by addressing underlying muscular issues.
In conclusion, glute area can hurt after massage. This discomfort happens due to various factors. However, not every person will have to face glute massage pain. It depends on the individuals and how their muscles react to massage. Overall, buttocks massage is best for the glute area issues.