Navel therapy is also known as belly button or umbilical therapy. This practice came from ancient traditions. As our body parts are linked to each other. This therapy is based on same belief that the belly button is also connected to overall well-being.
While several people are still confused does navel therapy work? Many people have significantly improved their physical, mental, and emotional state with Navel Therapy. Let's learn about navel therapy benefits, its effects and techniques involved.
What Is Navel Therapy?
Navel or belly button therapy is a treatment to treat the displacement of the navel. Basically, the navel connects to various organs and systems in the body. Specialists use techniques to cure the displacement of the navel to promote energy flow and balance.
Techniques And Practices Of Navel Therapy
External Stimulation
External stimulation is a key technique in this therapy to promote healing and balance. It involves gentle manipulation and stimulation of the belly button area. This has a direct impact on the body's energy flow and various organ systems. Here's a simple explanation of external stimulation:
Massage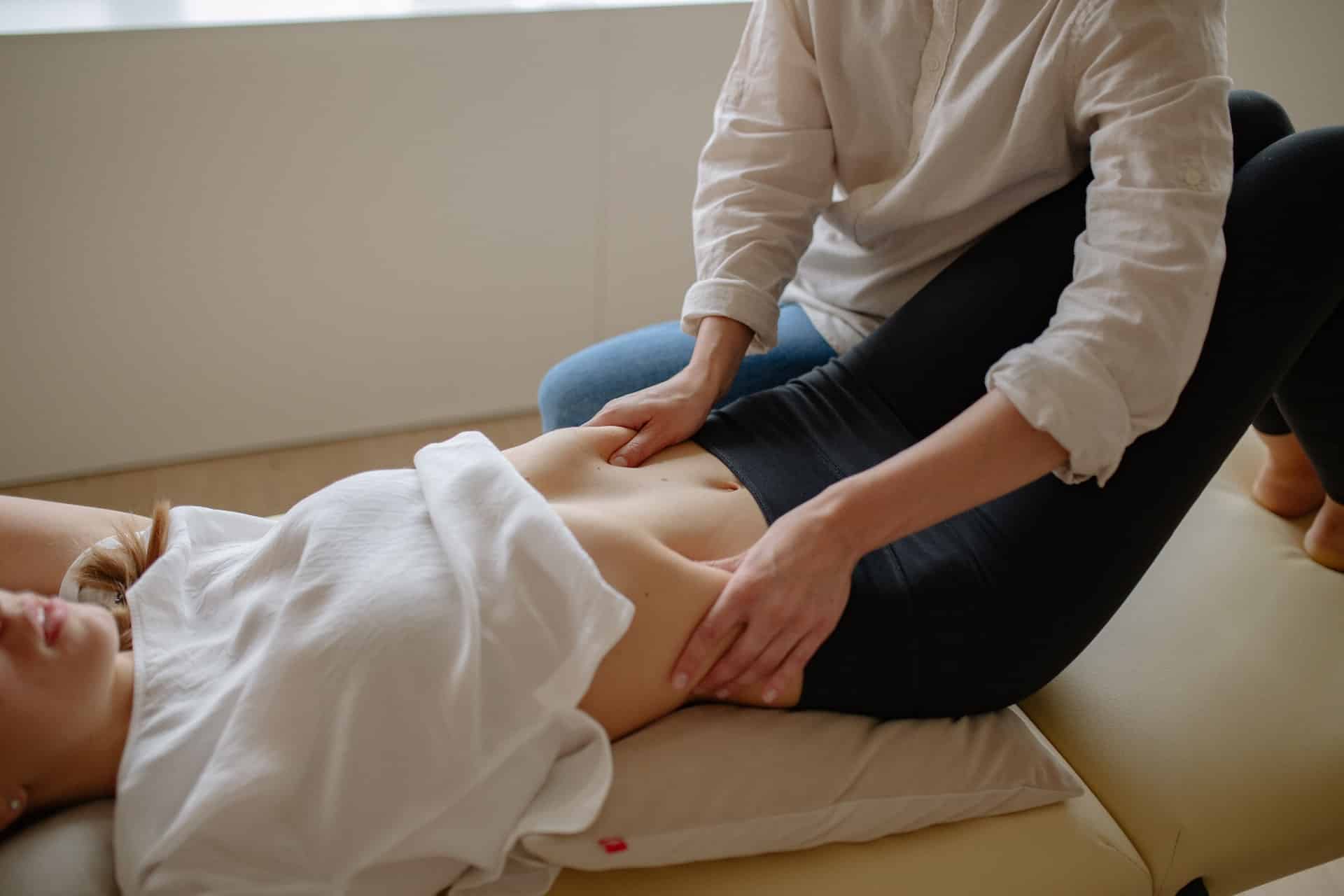 In this therapy, massage is a common form of external stimulation. It involves applying gentle pressure, circular motions, or kneading to the navel area using the fingertips. This technique aims to stimulate blood circulation and relax muscles.
Acupressure
Acupressure is another technique to apply to the navel area. Navel relocation therapy involves gentle pressure on the specific points of the navel area using the fingers or specific tools. These points connect with different organs or functions in the body. The application of pressure to these points causes to stimulate energy flow, relieves discomfort, and restores balance.
Warm Compresses
Applying warm compresses to the navel area is another form of external stimulation in this therapy. The warmth helps to relax the abdominal muscles and improve blood circulation in the area. This technique clears digestive discomfort, menstrual cramps, or abdominal tension.
Internal Stimulation
Internal stimulation is a way that benefits the navel area problems. The consumption of specific substances or remedies enhances balance within the body. Here's a simple explanation of internal stimulation in this therapy:
Internal stimulation often involves the intake of herbal remedies or tinctures specifically formulated for navel therapy. These remedies are typically made from herbs and natural ingredients known for their healing properties. They can be consumed orally, either in the form of capsules, teas, or liquid extracts.
Navel Patches Or Poultices
Another form of internal stimulation is the use of navel patches or bandages. These are sticky patches or compresses that are applied directly to the navel area. The patches or plasters are often filled with herbal ingredients or therapeutic substances. The skin absorbs the beneficial properties of these herbal properties and then allows them to enter the bloodstream. They potentially influence the body's systems and functions.
Navel Therapy Benefits and Claimed Effects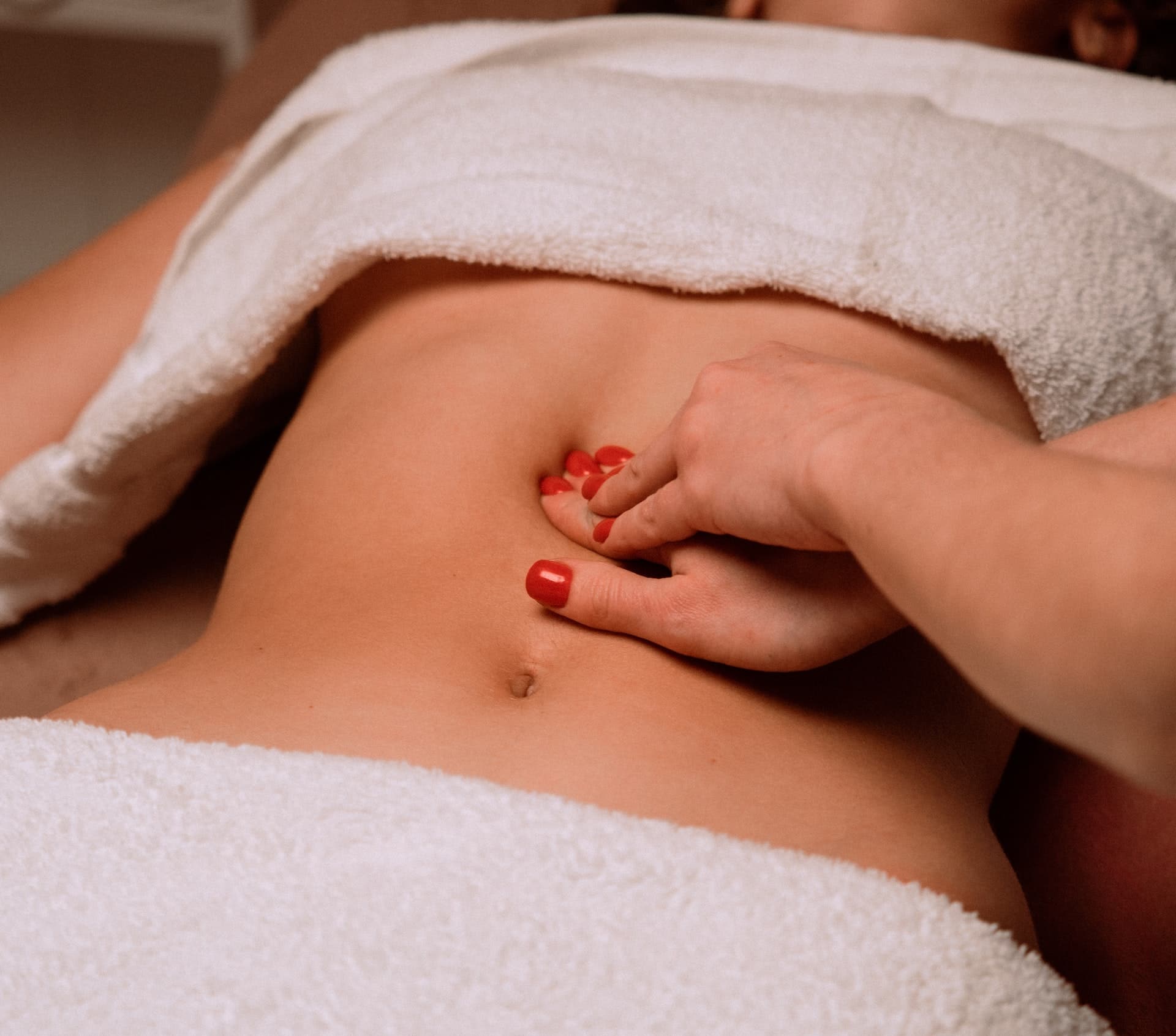 Navel therapy has a range of benefits and effects on internal and external systems.
This therapy promotes enhanced digestive function, improving nutrient absorption, alleviating digestive discomfort, and supporting regular bowel movements.
It balances hormones and support reproductive health by regulating menstrual cycles, alleviating menstrual cramps, and addressing hormonal imbalances or irregularities.
This therapy has a calming and relaxing effect on the body and mind, reducing stress, anxiety, and tension, and promoting overall relaxation and well-being.
Moreover, this therapy aids in detoxification by supporting the body's natural elimination processes. This helps to remove toxins, purify the blood, and support liver function.
Furthermore, it strengthens the immune system, making the body more resistant to illness.
Is Navel Therapy Good For Weight Loss?
Yes, Navel therapy for weight loss is a technique that involves stimulating the navel area to aid in weight management. Supporters claim that applying pressure or massaging the belly button improves the digestion system and boosts metabolism.  Balanced metabolisms reduce cravings that indirectly lead to weight loss.
Can Navel Therapy Do Good For Hair Growth?
The belly button oil myth is that the navel absorbs the nutrients from the applied substances. As in this therapy, we apply oils or herbal remedies to the belly button area. Nourishment of the belly button with different oils increases hair growth and improves hair health. Additionally, they promote blood circulation and moisturize the hair follicles.
What Can I Put In My Belly Button For Fertility?
Well, navel therapy for fertility focuses on reproductive health and increases the chances of conception. It regulates hormonal balance, enhance blood circulation to the reproductive organs, and promote overall fertility.
Cupping Therapy For Navel
Cupping therapy for the navel involves using specialized cups to create suction on the navel area. They apply cups and then gently lift them to create a vacuum effect. On the whole, cupping encourages blood flow, promotes energy circulation, and relieves blockages in the body. Cupping therapy is a traditional practice for various healing manners.
Oils For Navel Therapy
Oils are specifically selected for their therapeutic properties and are applied to the navel area.
The use of Coconut oil is common in navel therapy. It has moisturizing properties and potential benefits for the skin. In therapy, it nourishes and hydrate the skin, promote healing, and provide a protective barrier.
Who doesn't know about antioxidant properties of olive oil. It also improves skin health, softens the skin, and supports overall well-being.
Castor oil has detoxifying and anti-inflammatory properties. Cleansing the belly button with Castrol oil promotes healthy digestion and supports overall detoxification processes.
Mustard oil has warming properties and improves circulation. It stimulates blood flow, relieve pain, and promote a sense of warmth and comfort.
Almond oil also has nourishing and moisturizing properties. In therapy, it hydrates the skin, promote skin health, and provide a soothing effect.
Overall, massage therapy for the navel is not an ordinary cure. You must take this process seriously as it has many benefits. Additionally, many traditional books describes its advantages for the overall health.