As humans, we often prioritize fulfilling our responsibilities and obligations. What we forget is our body, which is equally important. Deep tissue massage is good and very relaxing for you. It is therapeutic and focus on releasing chronic muscle tension. As evident from name, deep tissue massage targets the deep layers of muscle tissue.
Today, our article is about "is deep tissue massage good for you". This article will explore the benefits, risks, and preparation for deep tissue massage, as well as addresses the potential dangers of this massage.
What Is Deep Tissue Massage?
Deep tissue massage is a remedial technique focusing on the deeper layers of muscles and connective tissues in the body. This type of massage involves applying firm pressure and slow strokes on muscles. Applying pressure on basic tissues promotes relaxation, gives pain relief, and improves overall well-being.
The therapist uses their fingers, thumbs, elbows, and forearms to apply pressure and work on specific areas of tension and pain. Like others, this massage may cause some discomfort or soreness during the session, but it should not be painful. Deep tissue massage is particularly effective for individuals with chronic pain or tension. This is also helpful for athletes or others who engage in repetitive or intense physical activity.
Benefits Of Deep Tissue Massage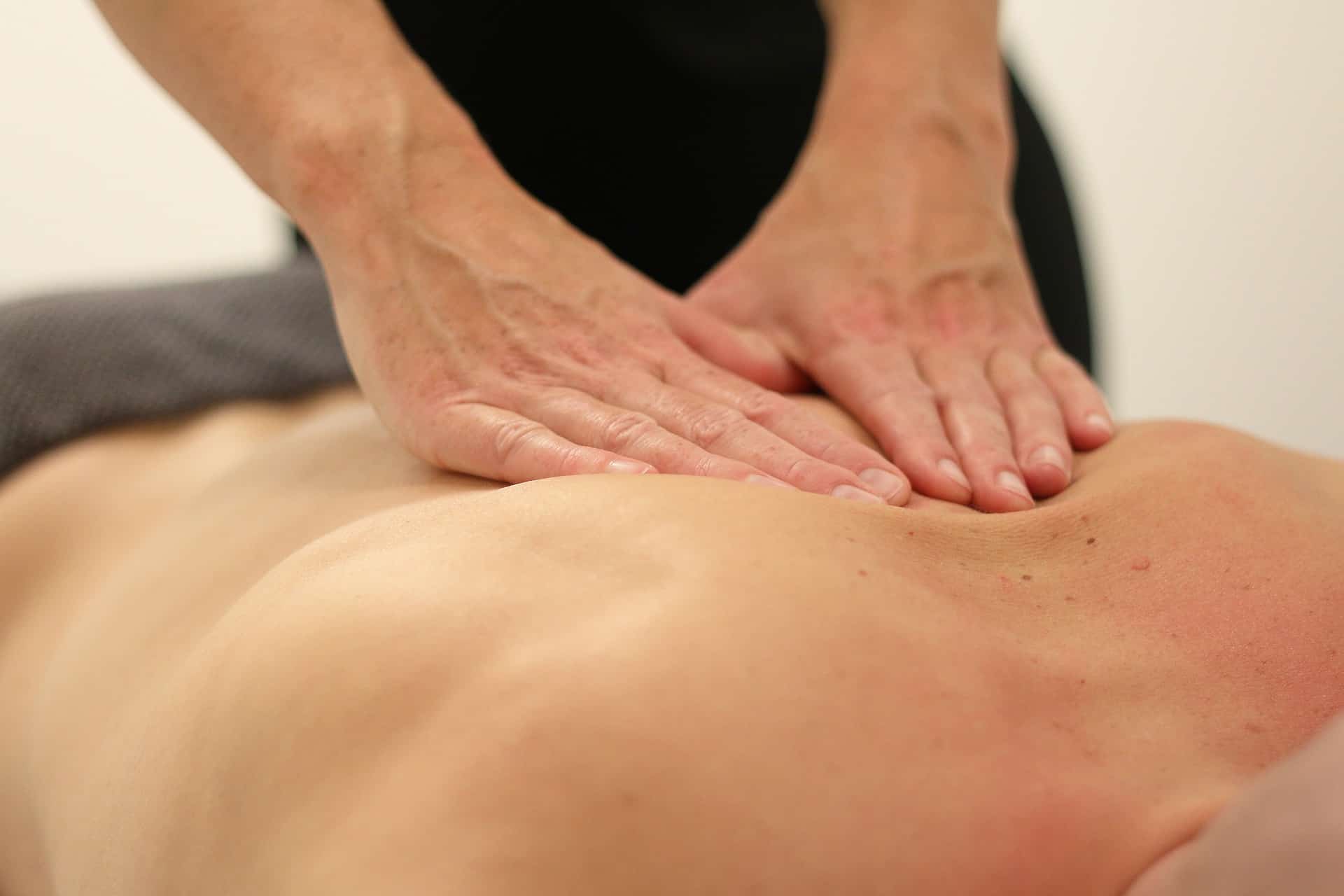 People are curious about what are the benefits of this massage. Or is deep tissue massage good for anyone? So, the answer is yes! This massage technique is helpful in many ways.
• Pain Relief
In this massage, therapist targets the deeper layers of muscle and connective tissue in the body. It can alleviate temporary pain and tension in the affected area of the body. Especially in the individuals with chronic pain conditions such as fibromyalgia, arthritis, or back pain.
Deep massage is particularly beneficial for individuals who engage in intense physical activity, such as athletes, weightlifters, or manual laborers. These individuals may suffer muscle strain, tension, or injuries due to hard physical activities. This bit of hard massage therapy relaxes stiff muscles by massaging and applying deeper techniques to layers of muscles.
• Improves Blood Circulation
Another benefit of this massage is that it increases blood flow and oxygenation to the muscles. This circulation heals the body and reduces inflammation. Improved circulation benefits individuals with conditions such as diabetes or high blood pressure. Especially those who have poor circulation due to inactivity or other factors.
• Increased Flexibility
Massages usually increase flexibility, but for hard and stiff muscles, deep massage is the best option. It releases tension and fix muscles and joints, increasing the range of motion and flexibility. Increased flexibility may be helpful for individuals with conditions such as arthritis or for athletes or dancers who need to maintain high mobility and flexibility.
• Deep Tissue Massage Reduces Stress And Anxiety
Stress and anxiety is the common for people who are constantly busy in their daily routine. Individuals are facing depression and anxiety disorders because of the high level of work. This massage promotes relaxation and the release of endorphins that result in reduced stress and anxiety.
• Improves Posture
This massage benefits people who spend most of their time sitting in one position, leading to poor posture. It improves posture and reduces tension headaches.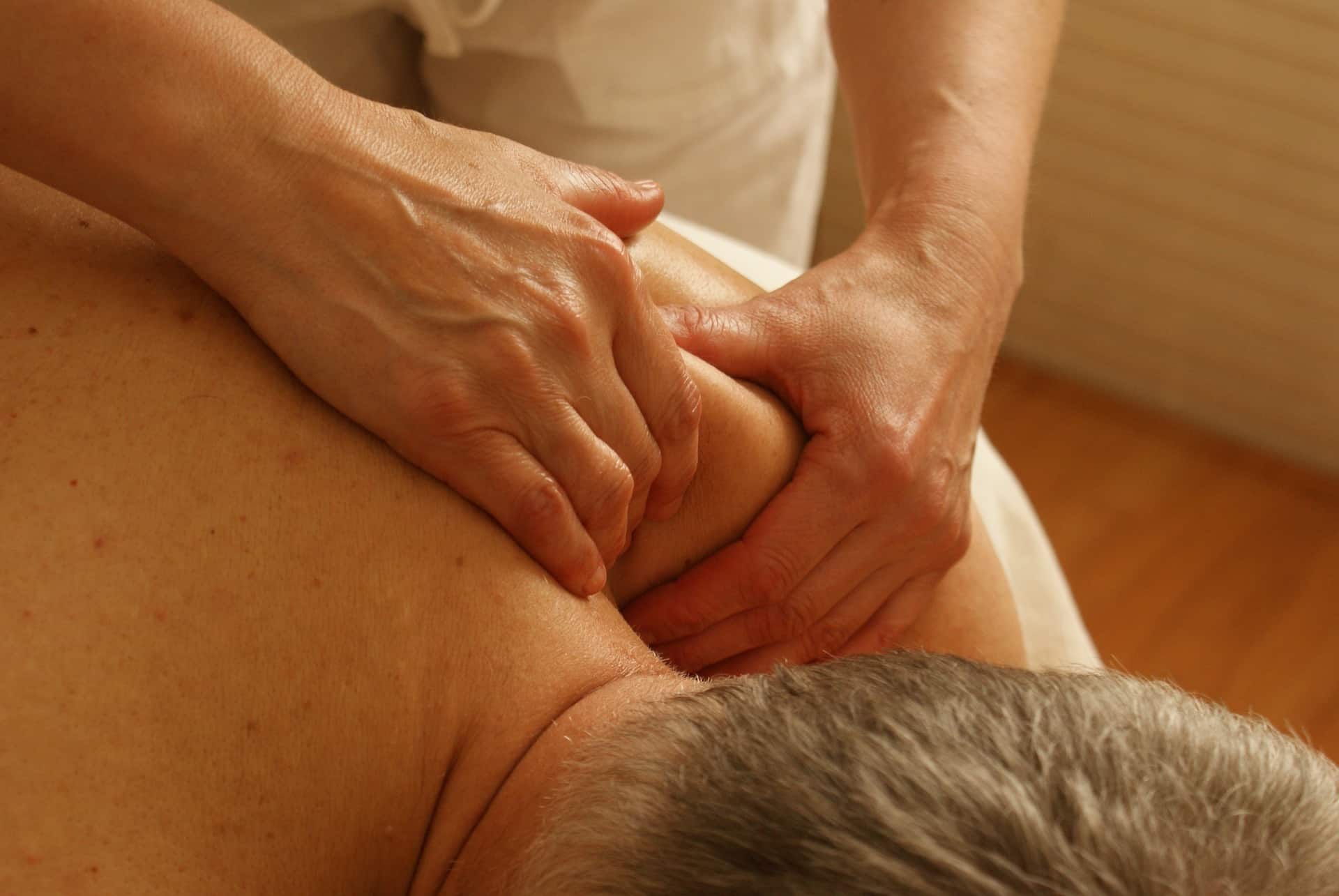 Deep tissue massage and Swedish massage are both popular types of therapeutic massage. However, they differ in techniques and intended outcomes.
Swedish massage is a gentler, relaxing form of massage. This massage typically uses long, flowing strokes, kneading, and circular movements to promote relaxation and improve circulation. It is generally considered a lighter-pressure massage. Swedish massage is often used as a more general stress-relief therapy.
On the other hand, deep tissue massage is a more intense, targeted massage. It works on the deeper layers of muscles and connective tissues in the body. It typically uses slower strokes and more pressure than Swedish massage. This involves specific techniques such as trigger point therapy. Moreover. it is often used to treat chronic pain and tension and injuries related to sports or other physical activities.
What to Do After a Deep Tissue Massage?
After a deep massage, taking care of your body is important to get the maximum benefits from the treatment. Here are some things you can do:
Drink water after a massage. It will flush out toxins released during the massage and keep you hydrated.
Give your body time to rest and recover after a massage. Avoid strenuous exercise or physical activity for at least 24 hours after the massage to allow your body to recover.
Stretching after a massage can help you to maintain the benefits of the massage and improve your flexibility and range of motion.
If you experience any soreness or discomfort after the massage. You can apply heat or cold to the affected areas to reduce inflammation and discomfort.
Overall, taking care of your body after a deep massage can prolong the benefits. It also ensures that you feel your best in the days following the treatment.
FAQs
Is Deep Tissue Massage Painful?
This massage can sometimes be uncomfortable, as it involves more pressure than Swedish massage. However, the discomfort should be tolerable and not cause sharp or intense pain.
How Often Should I Get A Deep Tissue Massage?
This depends on your individual needs and preferences. If you have chronic pain or tension, you may benefit from more frequent massages. However, giving your body time to recover between massages is important. So it's generally recommended to space them out by at least a few days.
Can Deep Tissue Massage Help With Injury Recovery?
Yes, it is helpful for injury recovery by releasing tension in the affected muscles. As it helps promote circulation to the injured area.
In conclusion, a deep tissue massage is a valuable tool for anyone looking to release their stress. This massage applies intense pressure to break up knots and release tension. However, for better results and feelings, communicate with your massage therapist. Overall, deep massage is a safe and effective way to promote relaxation, recovery, and wellness.