Becoming a massage therapist has emerged as a popular career. Massage therapist plays a crucial role in promoting physical and mental well-being. However, beyond the intrinsic rewards of positively impacting people's lives, many people are curious about financial prospects. If you're only seeking a means to earn money, I would advise against choosing this career path. Let's find out about massage therapist's possibilities and whether can you make good money as a massage therapist.
How Much Money Do Massage Therapists Make?
The income of massage therapists varies widely depending on various factors. These factors can be influenced by their location, experience, certifications, type of employment, and the demand for their services.
According to the massage therapist's salary in June 2023, the median annual wage for massage therapists is around $53,900. This wage rate and career options are increasing day by day. However, besides this broad income range, various factors influence a massage therapist's earning potential.
How Much Do Massage Therapists Make an Hour?
The hourly wage for massage therapists in the United States typically ranges from around $15 to $40 per hour. However, this range can vary based on factors and the expertise to relax your customers.
Massage therapists working in larger cities or metropolitan areas tend to command higher hourly rates due to higher demand and cost of living. Those with specialized training or advanced certifications charge higher rates for their services.
Additionally, massage therapists working in private practice or offering premium services earn more than average salaries. They set higher hourly rates than those employed by spas or wellness centers.
Income Ranges for Massage Therapists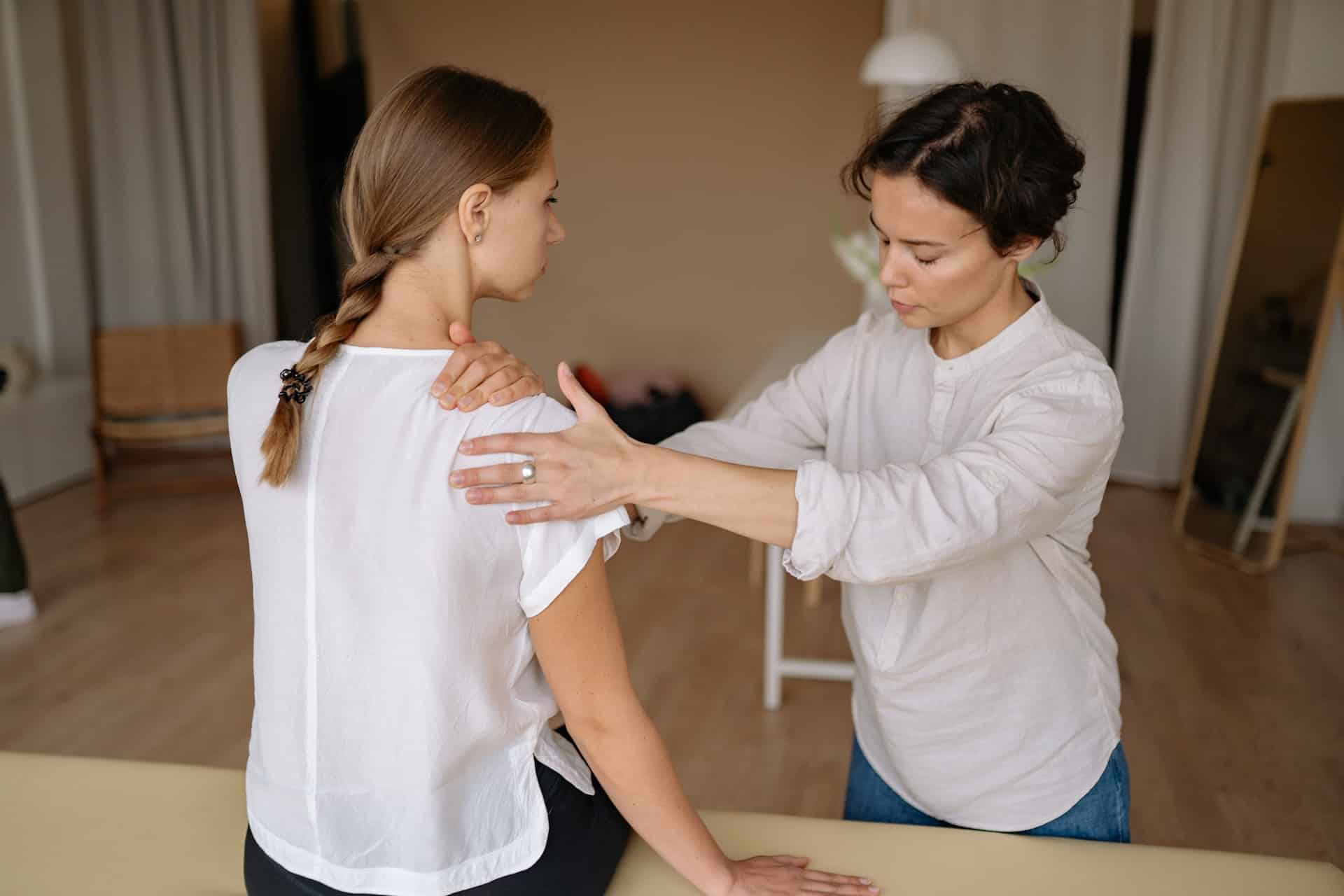 Income ranges for massage therapists significantly influence several elements. Here are the approximate income ranges for massage therapists:
Entry-level Salaries
Entry-level massage therapists earn around $20,000 to $30,000 per year.
Average Income
The average annual income for massage therapists is approximately $40,000 to $50,000.
High-Earning Potential
Experienced massage therapists with specialized skills and a substantial client base earn upwards of $60,000 to $80,000 annually.
Massage therapy income can fluctuate based on the hours worked, seasonal demands, and the economy's overall health. Additionally, many factors influence the potential for earning.
How To Make Good Money As A Massage Therapist?
Factors that Affect Income Potential for Massage Therapists
Geographic Location and Demand
The demand for massage therapy services varies significantly based on the location. Urban areas and regions with higher populations tend to have more potential clients. The area or location is the best factor in increasing income opportunities.
Education, Training, and Certifications
People usually prefer higher educated and specialized trained people. Although, People who have additional certifications can enhance a massage therapist's skills and marketability. Massagers should potentially increase their value through education.
Years of Experience and Skill Level
More experienced massage therapists often have a better understanding of client needs and improved techniques. Working with people for years and years makes their more extensive client base, which can contribute to increased earnings.
Specializations and Additional Modalities
For example, sports people always prefer to have their particular massage therapist. Their muscles get stiff, so they need massagers who have the expertise in their specific niche. People who can provide specialized services, such as sports massage, deep tissue massage, or prenatal massage. These factors attract niche clientele willing to pay premium rates for specific expertise.

Employment Options and Income Variability
Working as an employee in spas, wellness centers, or hotels can earn more and provide a steady income. While private practice or contract work strength leads to higher earning potential but with income variability.
Additional Revenue Streams
Diversifying your income sources, such as teaching massage therapy classes, creating online courses, or selling related products. Through these practices, anyone can supplement a massage therapist's earnings.
Economic Fluctuations and Industry Trends
Economic conditions and industry trends also impact the demand for massage therapy services and affect income potential.
Marketing and Networking Efforts
Effective marketing and networking seduce and retain clients. As a result, this led to increased referrals and a more stable income.
Customer Service and Client Retention
Providing excellent customer service and building solid client relationships is the best technique to repute business and long-term loyalty.
Time Management and Work-Life Balance
Efficient time management and a healthy work-life balance impact a massage therapist's ability to take on more clients and increase earnings.
How Long Does It Take To Get A Massage License?
The time it takes to get a massage therapist license can vary based on the location. It also bases on the specific requirements of the licensing board or authority in your area. The process can generally take several months to a year or more. Here's a rough breakdown of the steps and timeframes involved:
Education and Training
Most regions require the completion of an attributed massage therapy program. These programs typically range from 500 to 1,000 hours of training. The duration of these programs varies depending on whether you attend full-time or part-time. Full-time programs take several months to complete, while part-time options can take longer.
Additional Certifications
Some states or countries have additional requirements, such as CPR and first aid certifications. A massage therapist must fulfill these requirements before applying for a massage license.
Licensing Exam
After completing your education and training, you must pass a licensing exam. The Massage & Bodywork Licensing Examination (MBLEx) in the United States is the leading and known exams in the world. Studying and preparing for the exam can take several weeks.
Application Processing
Once you have met all the requirements, you can apply for a massage therapy license. The time it takes for the licensing board to process your application depends on the organization. However, it generally takes a few weeks to a couple of months.
In What State Can You Make Good Money As A Massage Therapist?

As a massage therapist, your earning potential takes you on an exciting adventure where the landscapes of compensation vary from state to state. According to the latest data from the Bureau of Labor Statistics (BLS), some states shine brighter than others When offering substantial rewards for your healing touch.
The Northern Gem, Alaska
leads the pack of prosperity, where massage therapists bask in the glow of a huge median salary country. With the most skilled practitioners reaping the rewards as high as $132,950. Not far behind, the state of Washington offers its massage experts the top 10% earning up to $86,640.
Massachusetts
Heading eastward, Massachusetts welcomes therapists to its historic lands with open arms and attractive compensation. Here, the most esteemed practitioners earn up to a breathtaking $112,470.
Oregon, Nebraska, and Hawaii
The journey continues, as you travel through the scenic states of Oregon, Nebraska, and Hawaii. , the rewards remain tempting. In these states, Massage you can make good money as a massage therapist with salaries of $61,220, $57,390, and $55,700, respectively. The highest-earning individuals flew as high as $96,720, $79,390, and $89,120.
Minnesota, Maine, and New York
Embrace the charm of the Midwest, where the states of Minnesota, Maine, and New York offer their flavors of remuneration. Minnesota's median salary is $54,400, while top performers are rewarded with up to $83,810. Maine beckons with a median salary of $53,430 to $87,240 for the therapists. In the Empire States, massage therapists find their fortunes with a median salary of $52,560, reaching a peak of $89,200.
Across the vast expanses of the United States, from the great plains of the best, people offer their canvas of earnings. With median salaries ranging from $49,940 to $49,760 and top performers earning up to $76,900 to $75,540. The opportunities to thrive are as diverse as the terrain.
New Hampshire and Wisconsin
Venturing further, New Hampshire and Wisconsin welcome massage therapists with median salaries of $49,590 and $48,190. They give a chance for the most skilled to secure earnings of up to $83,930 and $68,730, respectively.
In short, the journey and the adventure never ends. As a massage therapist, the map of opportunities is vast. A massage therapist can make good money with his healing hands and unwavering passion. So, embark on this soul-nourishing voyage and discover the riches that await you as a valued massage therapist.