In Pregnancy, women experience significant physical and emotional changes like weight gain, hormonal changes, and transformation of posture. During this time women have to maintain a balance between their physical and mental health. Massage therapy promotes physical and emotional relaxation but can massage affect pregnancy?
Today, we will explore the impact of massage therapy on maternal and fetal health. Also what are benefits, risks, and potential effects of massage therapy on pregnancy.
How Can Massage Affect Pregnancy?
Massage during pregnancy can have both positive and negative impacts, depending on the type of massage and its intensity. Deep tissue massage and abdominal massages should generally be avoided during pregnancy. They may harm the fetus. However, Swedish massage or prenatal massage have positive impacts on the mother as well as on the fetus.
Impact Of Massage On Hormones And Neurotransmitters
Pregnancy massage can affect hormones and neurotransmitters in the body. For example, it increases the levels of serotonin and dopamine. These are directly associated with feelings of relaxation and happiness. This lowers the level of stress and anxiety in pregnant women.
Massage Affect Pregnancy And Fetal Development
Studies have shown that massage during pregnancy has a positive impact on fetal development. As massaging increases circulation that will provide more nutrients and oxygen to the baby. Additionally, massage helps to stimulate the vagus nerve which is important for regulating heart rate, blood pressure, and digestion.
Reduction Of Labor And Delivery Complications
Massage during pregnancy can help a woman to reduce the risk of labor and delivery complications. It is also helpful in reducing pain and discomfort during labor. Regular prenatal massages may reduce the need for pain medication during labor and delivery. Furthermore, massage promotes relaxation, which can make it easier for women to cope with the stress of labor.
What Are The Benefits Of Massage During Pregnancy?
Massage therapy is a safe and effective way to alleviate discomforts associated with pregnancy. Here are some of the benefits of massage during pregnancy:
Massage Can Affect Pregnancy By Reducing Stress And Anxiety
Pregnancy is a stressful time for every woman. During pregnancy, women experience intensify sensitivity and may require additional care and attention to their physical and emotional well-being. Massage therapy can affect pregnancy by reducing stress and anxiety levels as well as muscle tension.
Alleviates Back And Hip Pain
After a few months of pregnancy body shape starts to change and women experience back and hip pain. Getting massage can release pain by reducing muscle tension and improving circulation.
Improves Sleep In Pregnant Women
Many pregnant women struggle with getting enough sleep. Unbalanced cognition leads to a lack of sleep and hyper behavior. Massaging appropriately provides the best solution to improve sleep quality.
Massage Can Affect Pregnancy By Reducing Swelling
Swelling is a common symptom during pregnancy, particularly in the feet and ankles. Massage techniques can reduce swelling by improving circulation and lymphatic flow.
Enhances Overall Well-Being Of Mama-To-BE
Massage therapy no doubt improves overall well-being during pregnancy by reducing stress, improving mood, and promoting relaxation.
However, it is important to consult your healthcare provider for massage therapy during pregnancy. First, ensure that it is safe and appropriate for you.
What Are The Negative Effects Of Massage During Pregnancy?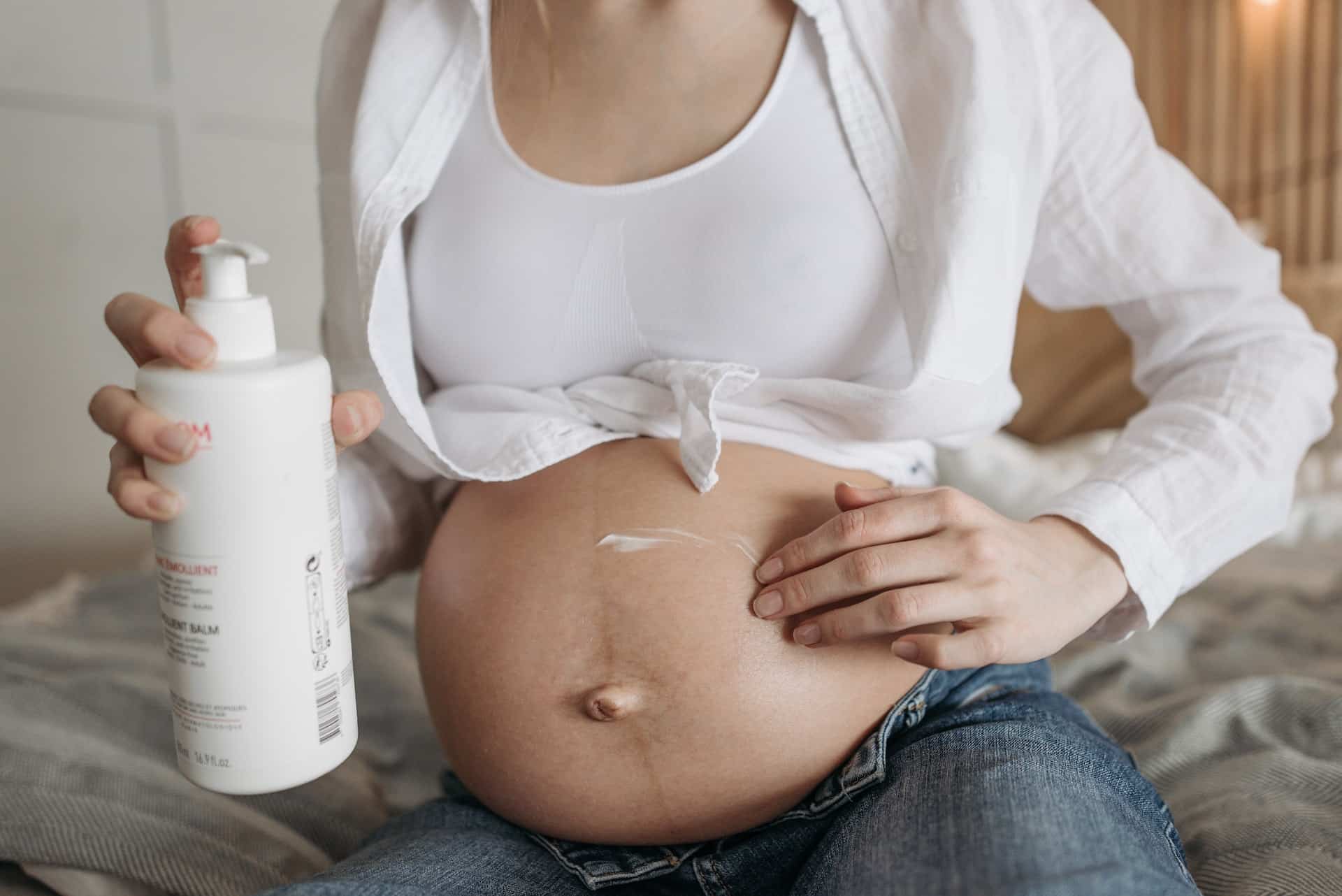 While massage therapy is generally safe during pregnancy. Here are some of the risks and precautions of massage during pregnancy:
Massage therapy during pregnancy could potentially induce preterm labor and can lead to having a premature baby. So to minimize this risk, pregnant women should avoid deep abdominal massage. Also, they should avoid massage during the first trimester unless approved by a healthcare provider.
Pregnant women have an increased risk of developing blood clots. Clots can lead to a weak blood flow. Massage therapies that involve deep tissue pressure could potentially dislodge a blood clot. This could be life-threatening for the baby and mother.
Women with high-risk pregnancies should consult with their healthcare provider before beginning massage therapy to ensure that it is safe.
How To Avoid The Risks?
During the massage ensure that the pregnant woman is relaxed.
Avoid putting pressure on the abdomen or other sensitive areas.
Don't go for hard massages.
Massage therapist must be qualified to work with pregnant women. They should have appropriate certifications and training.
Pregnant women must consult with their massage therapist before starting the massage session.
Different Types Of Massage Techniques During Pregnancy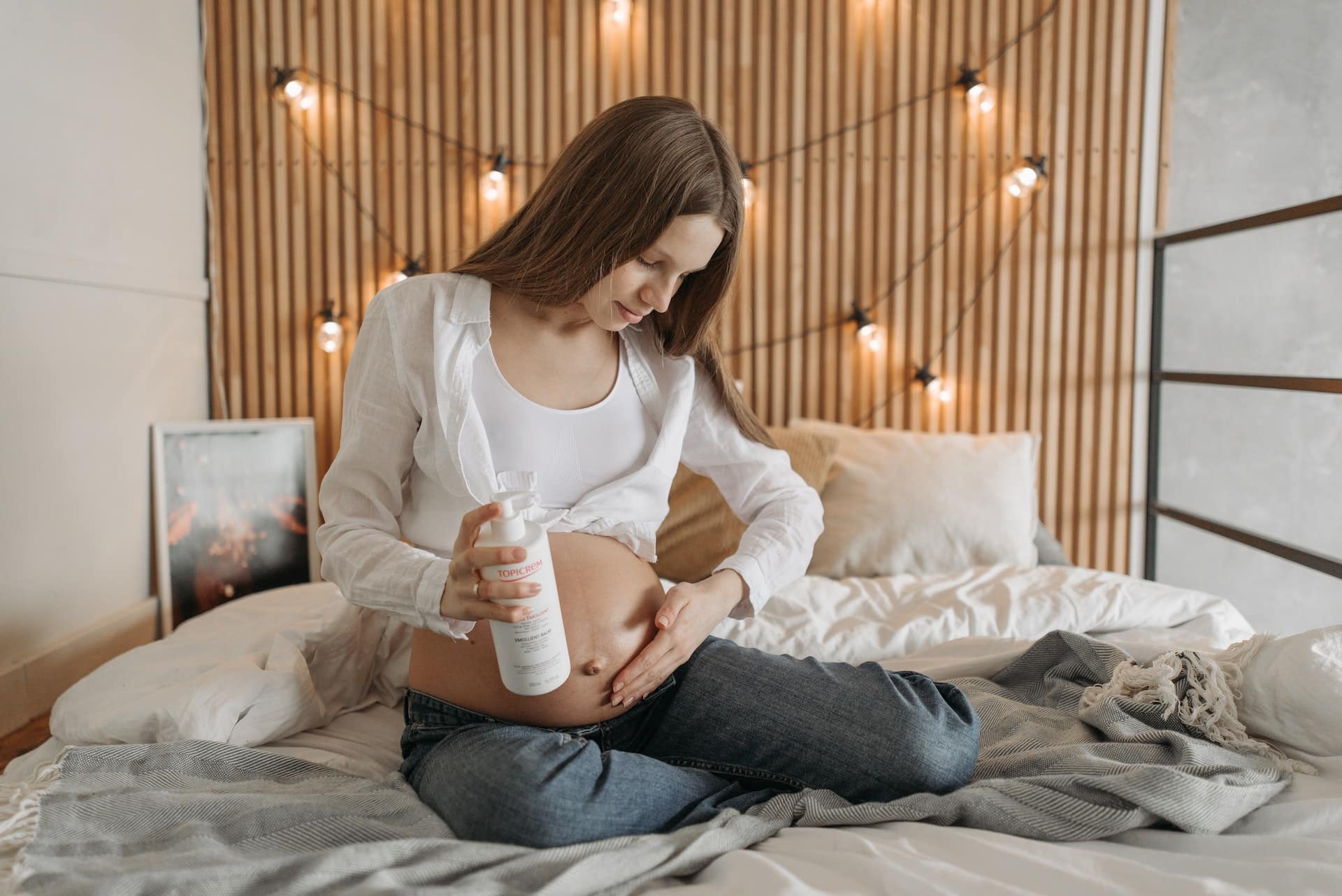 Various massage techniques can be used during pregnancy, including:
Swedish massage uses long, smooth strokes, kneading, and circular movements on the topmost layers of muscles. This massage relaxes muscles, improve circulation, and reduce stress and anxiety.
This technique uses finger pressure on specific points and is best for pregnant women. The traditional Japanese technique of acupuncture stimulates the woman's body's energy flow.
The reflexology technique involves applying pressure to specific points on the feet and hands. It improves circulation, controls the blood pressure level and have other benefits for mother and baby.
Prenatal is a type of massage specifically designed for pregnant women. It is usually performed in a side-lying position with pillows to ensure comfort and safety. Prenatal massage alleviates common pregnancy-related discomforts such as back pain, swollen feet, and fatigue.
What Should Be Timing And Frequency Of Massages During Pregnancy?
Timing and frequency of massages during pregnancy depend on various factors. These include individual's health, medical history, and stage of pregnancy. Generally, it is recommended to wait until the second trimester before getting a massage. As the risk of miscarriage decreases after this time.
In terms of frequency, it is generally safe to get a massage once a month during the first trimester. Then increase it to once or twice a week during the second and third trimesters. Although, pregnant women need to consult with their healthcare provider before beginning any massage regimen. With proper precautions and guidance, massage is a safe and effective way to support a healthy pregnancy. It helps to prepare for childbirth.
In conclusion, massage can affect pregnancy. It provides physical and emotional benefits during all stages of pregnancy. Moreover, Prenatal massage can be a valuable tool for expectant mothers.