Have you ever felt like your feet are carrying the world's weight? Well, what if I told you there's a way to ease that burden and rejuvenate your entire body simultaneously? That's right; we're talking about Foot Reflexology! This ancient practice has been around for centuries and is based on the idea that certain areas of the feet correspond to specific organs and systems in the body.
What is Foot Reflexology?
Foot reflexology, also known as zone therapy is a form of complementary therapy that involves applying pressure to specific areas of the feet. This zone therapy is used to stimulate the body's natural healing processes. It is based on the belief that the feet contain reflex zones corresponding to various organs, glands, and other body parts. One can improve circulation, relieve tension, and promote overall well-being by applying pressure to these zones. Foot reflexology may not be scientifically proven but is often used as a natural alternative to traditional medical treatments for a variety of conditions.
Is Foot Reflexology Good Or Bad?
Don't get confused if foot reflexology is legit or not? It has numerous benefits for both the body and the mind. Some of the Foot Reflexology benefits include the following:
8 Benefits Of Reflexology
Foot Reflexology reduces tension in the body, leading to a deep sense of relaxation. It works magic to relax your mind and central nervous system.

By stimulating the reflex points on the feet, Foot Reflexology increases blood flow to the organs and tissues throughout the body. 

Foot Reflexology can effectively alleviate pain and discomfort in various parts of the body. By applying pressure to specific points on the feet, Foot Reflexology can trigger the release of endorphins. Which are natural painkillers produced by the body. Endorphins block pain signals to the brain and produce feelings of relaxation and euphoria.
Yes, it's true that reflexology boosts the immune system. By applying moderate pressure to specific reflex points on the feet, Foot Reflexology can stimulate the movement of lymphatic fluid. Which carries immune cells throughout the body. This can help to activate natural antibodies that fight off bacteria, viruses, and infections, ultimately promoting better health and overall immunity.
According to the principles of Traditional Chinese Medicine, Foot Reflexology balances the body's energy and promotes harmony between the various systems and organs.
Foot Reflexology regulates the body's natural sleep-wake cycle by stimulating the production of certain hormones involved in sleep regulation.
It promotes feelings of relaxation and happiness, reducing anxiety and depression

.
How Does Reflexology Work?
The practice of Foot Reflexology is based on several principles:
Reflex Zones
The feet are divided into specific reflex zones corresponding to different body parts, such as organs, glands, and tissues. These zones are interconnected, and applying pressure to a particular zone can affect other parts of the body that are connected to it.
The body's energy, or Qi, flows through pathways or meridians that run through the body. These pathways can become blocked or stagnant, leading to illness or discomfort. Foot reflexology aims to stimulate the flow of Qi through these pathways, promoting health and well-being.
Holistic Approach
Reflexology takes a holistic approach to heal, viewing the body as a whole rather than a collection of isolated parts. Also, it promotes balance and harmony within the body, mind, and spirit.
Individualized Reflexology Treatment
Every person is unique so the practitioner will tailor the treatment to the individual's specific needs. Considering their health history, current health status, and personal preferences. Moreover, Reflexology aims to promote balance, relaxation, and overall well-being while addressing specific health concerns or conditions.
What Are The Techniques Used In Reflexology?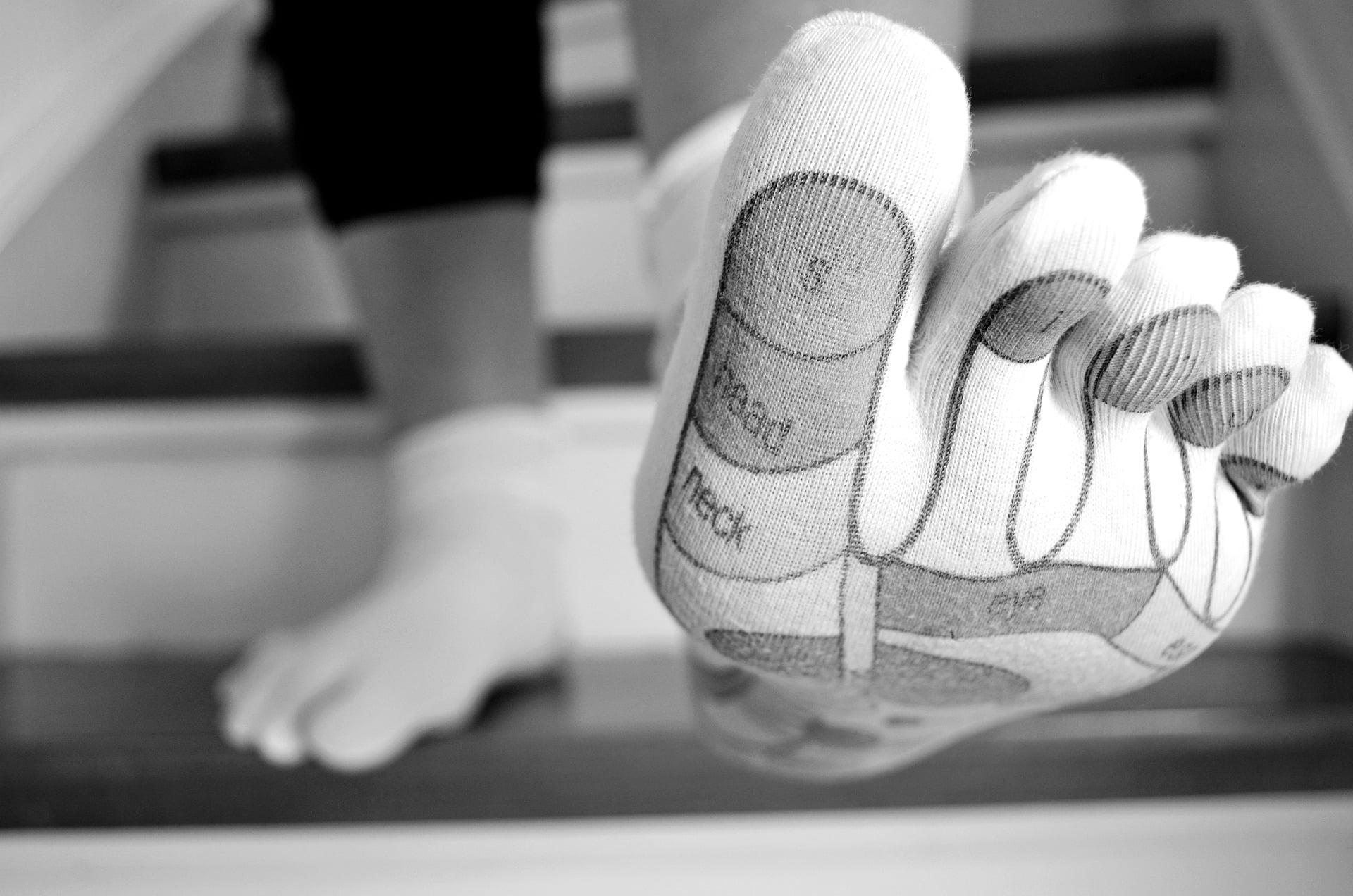 Foot Reflexology techniques involve applying pressure to specific reflex zones on the feet using the fingers, thumbs, or other tools. Here are some common techniques and tools used 
Thumb Walking technique involves using the thumb to apply pressure to specific points on foot. This massage therapy also uses a walking motion to cover the entire reflex zone.

Similar to thumb walking, finger pressure involves using the fingers to apply pressure to specific reflex points on foot.

Some practitioners may use hand-held tools. Such as wooden or metal reflexology sticks to apply pressure to specific points on the feet.

Acupressure involves applying pressure to specific acupoints on the body. This technique stimulates the flow of Qi and promotes healing.

Massage techniques, such as kneading, rolling, and stretching, may stimulate the reflex zones further and promote relaxation.

Some practitioners also use essential oils, such as lavender or peppermint, to enhance the benefits of Foot Reflexology and promote relaxation.

However, the techniques and tools used in Foot Reflexology may vary depending on the practitioner's training, experience, and individual style.
What Are The Steps In Foot Reflexology?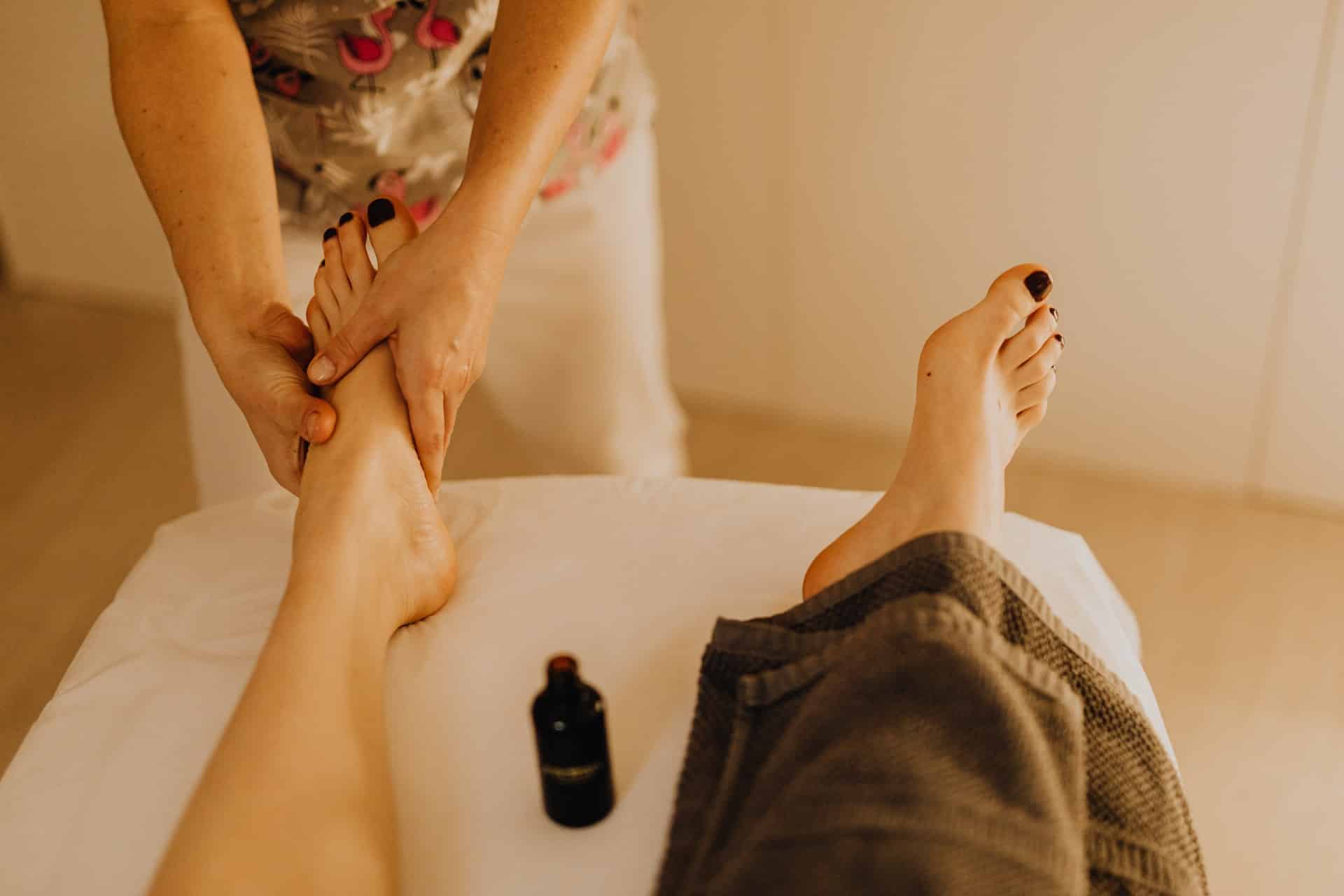 The procedure of Foot Reflexology typically involves the following steps:
Before the session begins, the practitioner will typically conduct a consultation to discuss your health history. They'll ask questions about your current health status and any specific concerns or goals you have for the treatment.

You will usually be asked to remove your shoes and socks and sit comfortably in a reclining chair or massage table. The practitioner may also provide a warm foot bath or towel wrap to help relax the feet and improve circulation.

Professionals will assess your feet and identify any areas of tenderness, tension, or imbalance. Furthermore, they may use this information to customize the treatment to your individual needs.

The practitioner will use various techniques and tools to apply pressure to specific reflex zones on the feet. They may also use massage techniques, stretching, or acupressure to stimulate the reflex zones further and promote relaxation.

The treatment typically lasts 30-60 minutes, during which many people find it deeply relaxing and may fall asleep during the session.

After the session, the practitioner may provide some aftercare advice. Such as drinking plenty of water to help flush out toxins. Avoiding caffeine or alcohol for a few hours allows the body to relax and heal fully.
In conclusion, Foot Reflexology is a natural and holistic approach to promoting health and well-being. By stimulating specific reflex zones on the feet, this practice aims to activate the body's natural healing mechanisms, improve circulation, and support your overall health and vitality.