Your feet deserve a little love and care every now and then. That's where pedicure comes in! A luxurious treatment for your feet.
Pedicure do not only pampers your tootsies but also promotes foot health and leaves you feeling refreshed and rejuvenated. From basic to spa, French to gel, there's a pedicure for everyone. So, kick off your shoes, sink into the chair, and let's give your feet the love they deserve!
What Is Pedicure?
Well, Don't mix up the concept of pedicure with foot massage. They both are different. Pedicure is a cosmetic therapy for the feet and toenails.That involves cleaning, moisturizing, and grooming the nails and skin of the feet. It is designed to improve the overall appearance and health of the feet. Unfortunately, many people are unaware of the magical powers of a pedicure!  
Health Benefits Of Pedicure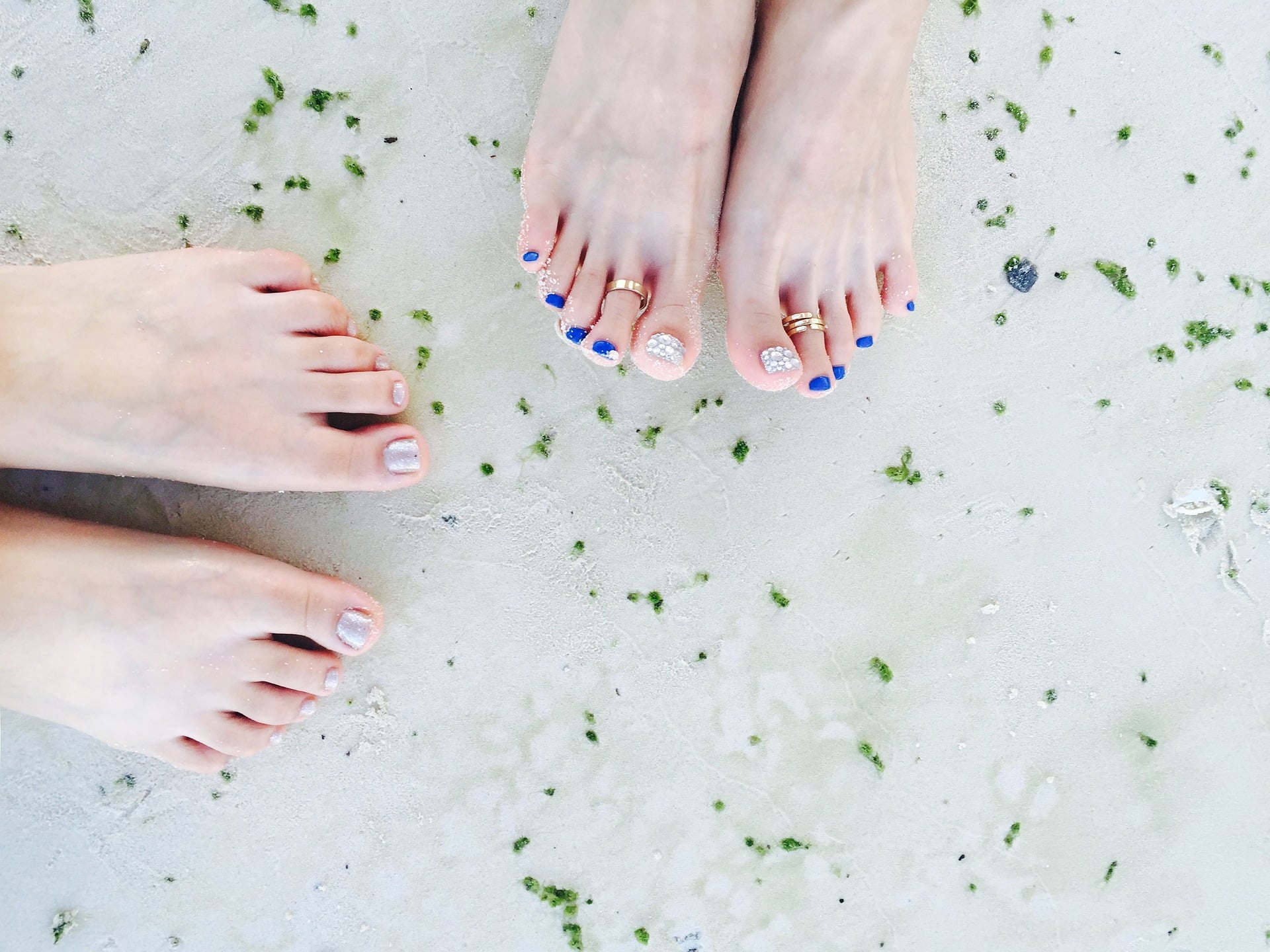 If you are wondering, Is pedicure good for feet? Yes, it is! While many people may think of them as a beauty treatment only. They also have important health benefits. It is not just a luxury treatment, but also offers a range of health benefits.
It prevents nail diseases and infections. As pedicure involves cleaning and trimming the nails, it helps to prevent fungal nail infections.

It improves circulation. The massage improves blood circulation in the feet. It also reduces swelling and promotes healing.
Relieves stress and tension. Pedicure is a relaxing and therapeutic experience that helps to relieve stress and tension, promoting overall well-being.

Prevents foot odor. When bacteria break down sweat molecules, they create an acid that smells foul. Pedicure can help prevent foot odor by cleaning the feet and removing bacteria and fungus that can cause unpleasant smells.

Removes dead skin cells and calluses. As we tend to put our feet last on our priorities, negligence leads to build up dead skin on feet. So, exfoliating the feet removes dead skin cells and calluses, leaving the skin soft and smooth.

Reduces pain and discomfort associated with foot conditions such as plantar fasciitis, bunions, and ingrown toenails. Massage and other steps in pedicure improve the blood circulation. 
Overall, pedicure promotes foot health, reduces the risk of foot problems, and provides a relaxing and rejuvenating experience that can improve overall well-being.
Best Types Of Pedicure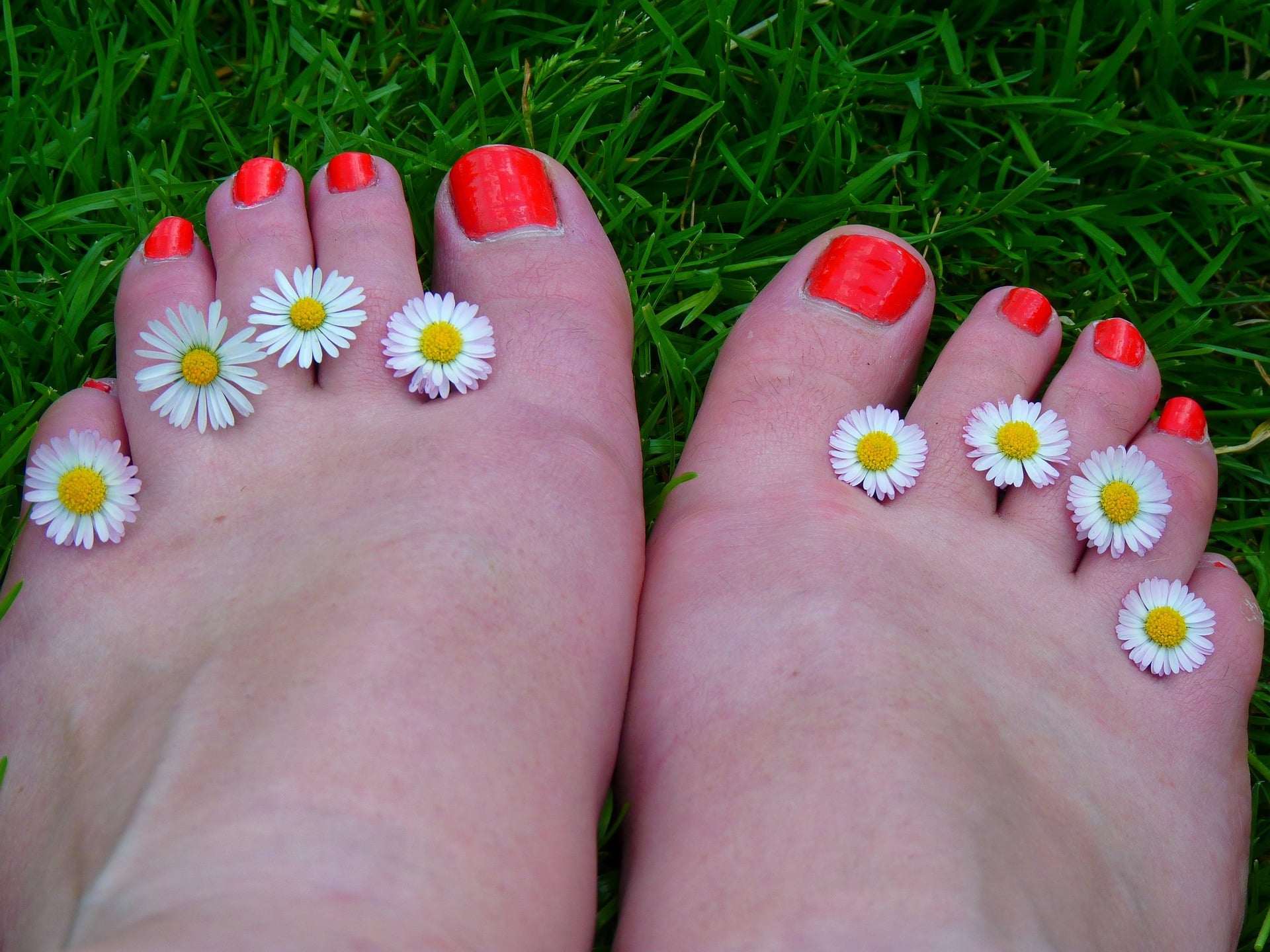 There are several types of pedicures available, each with its own specific benefits and techniques. 
It includes a foot soak, nail shaping, cuticle care, and foot massage. This treatment is perfect for those who want to maintain healthy and neat looking feet and nails.
It is also similar to a basic pedicure but there is a twist. The nails are polished with a natural base color and white polish is added to the tips of the toenails.
This treatment includes everything from a basic pedicure. The additional thing is exfoliation, a foot mask, and a longer massage. Products used are often more luxurious and high-end.
This type uses warm paraffin wax to soothe and soften the skin. The feet are soaked in warm wax. Then wrapped in plastic and towels for about 15 minutes before being removed.
In this treatment, a special gel polish is used. That is cured with a UV light to create a long-lasting and durable effect. It is perfect for those who want a treatment that lasts for several weeks.
It involves placing your feet in a tank. The tank is filled with small fish that nibble away the dead skin on your feet. Though it is popular in some countries, it is also banned in many places due to health concerns.
Overall, the type of treatment you choose will depend on your personal preferences and needs. It is important to choose a well known spa or salon that follows proper hygiene, and use high-quality products for the best results.
How To Do Whitening Pedicure At Home?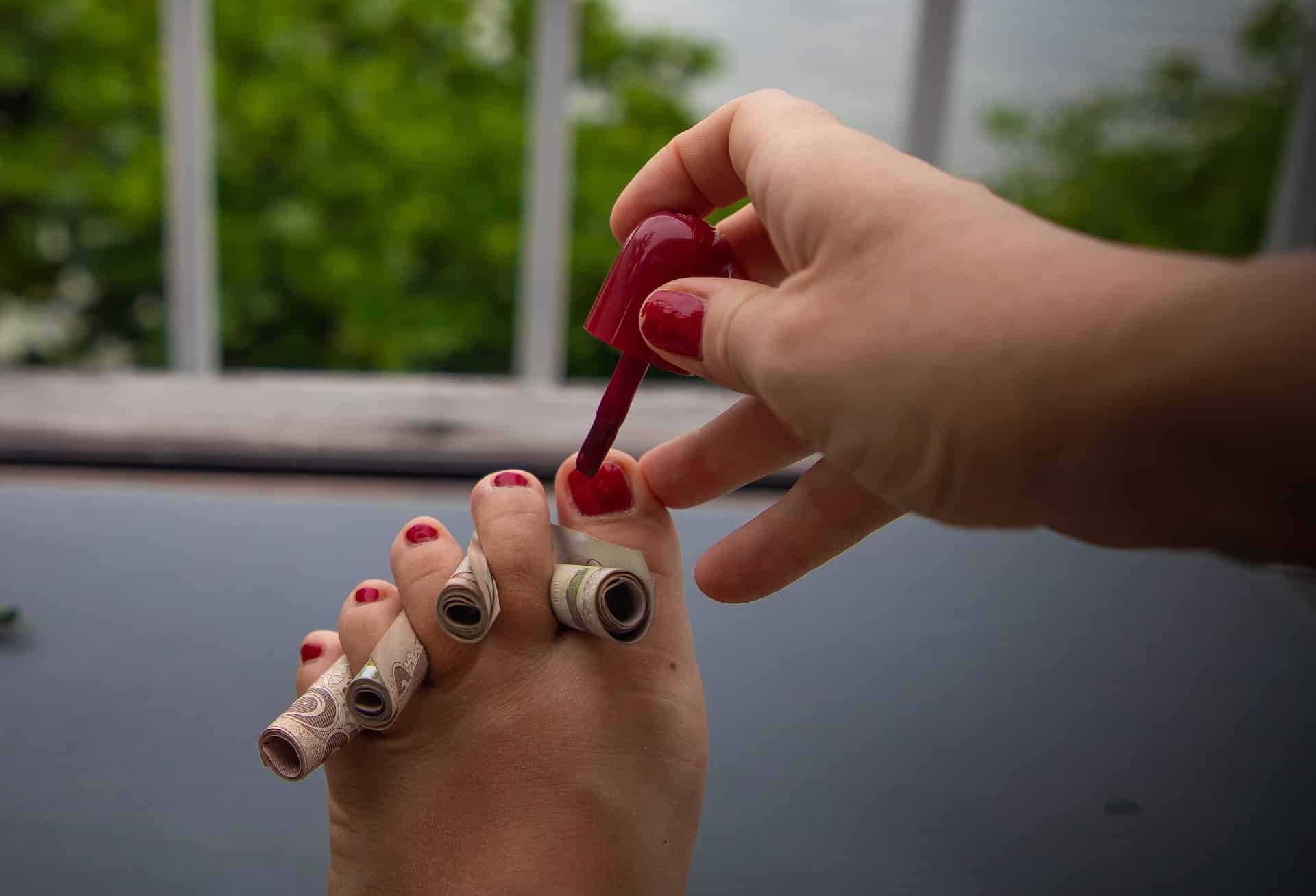 If you want to do a whitening pedicure at home, here are some tips:
Use a Whitening Foot Soak
You can make a foot soak using equal parts of warm water and lemon juice or vinegar. Soak your feet for 10-15 minutes to help remove any discoloration.
Use a foot scrub to exfoliate any dead skin cells. It will reveal brighter, smoother skin. You can make a simple scrub at home using sugar and olive oil.
Apply a whitening mask to your feet. Such as a mixture of yogurt and honey or mashed strawberries. Let the mask on skin for 10-15 minutes. Then rinsing off with warm water.
Use a whitening cream specifically designed for the feet to help lighten any discoloration. Apply the cream to your feet and massage gently.
Finish off by applying a moisturizer to your feet to keep them soft and supple. Use a foot cream that contains ingredients such as glycerin or shea butter.
Avoid Using Harsh Products
Avoid using harsh chemicals or products that can damage your skin. Stick to natural ingredients and avoid over-exfoliating, which can lead to irritation and dryness.
Wear shoes that fit well and allow your feet to breathe. Avoid wearing tight or uncomfortable shoes for long periods of time. Wear socks made from breathable materials to help prevent sweating and odor.
Remember, it's important to take good care of your feet and keep them healthy. Regular pedicures can help keep your feet looking and feeling their best.
How Often Should You Do Pedicure At Home?
How often you should do a pedicure at home depends on your individual needs and preferences. However, if you have a pedicure kit, it is generally recommended once a month.
If you have specific foot issues or concerns. Such as calluses or dry skin, you may need to do a pedicure more frequently. On the other hand, if you don't have any specific foot concerns, You may be able to stretch the time between pedicures to every six weeks or so.
Ultimately, it's important to pay attention to your feet and give them the care they need. If you notice any issues or discomfort, it may be time for a pedicure or a visit to a podiatrist. So go ahead, treat your feet with love that they deserve!