Don't let acne hold you back – learn how to banish breakouts and unlock your skin's full potential. Get Rid of acne and stubborn zits and say hello to flawless skin with these acne-busting tips and tricks.
Acne is a pesky uninvited guest on your skin, but you don't have to put up with it forever. However, with the right tools and tactics, you can kick it to the curb and reclaim your complexion confidence. Say goodbye to your skin woes as we uncover the answers to your burning questions. How to get rid of acne fast? What are the causes of acne? Best acne treatment. 
Unmasking the Culprits: What Are The Causes of Acne?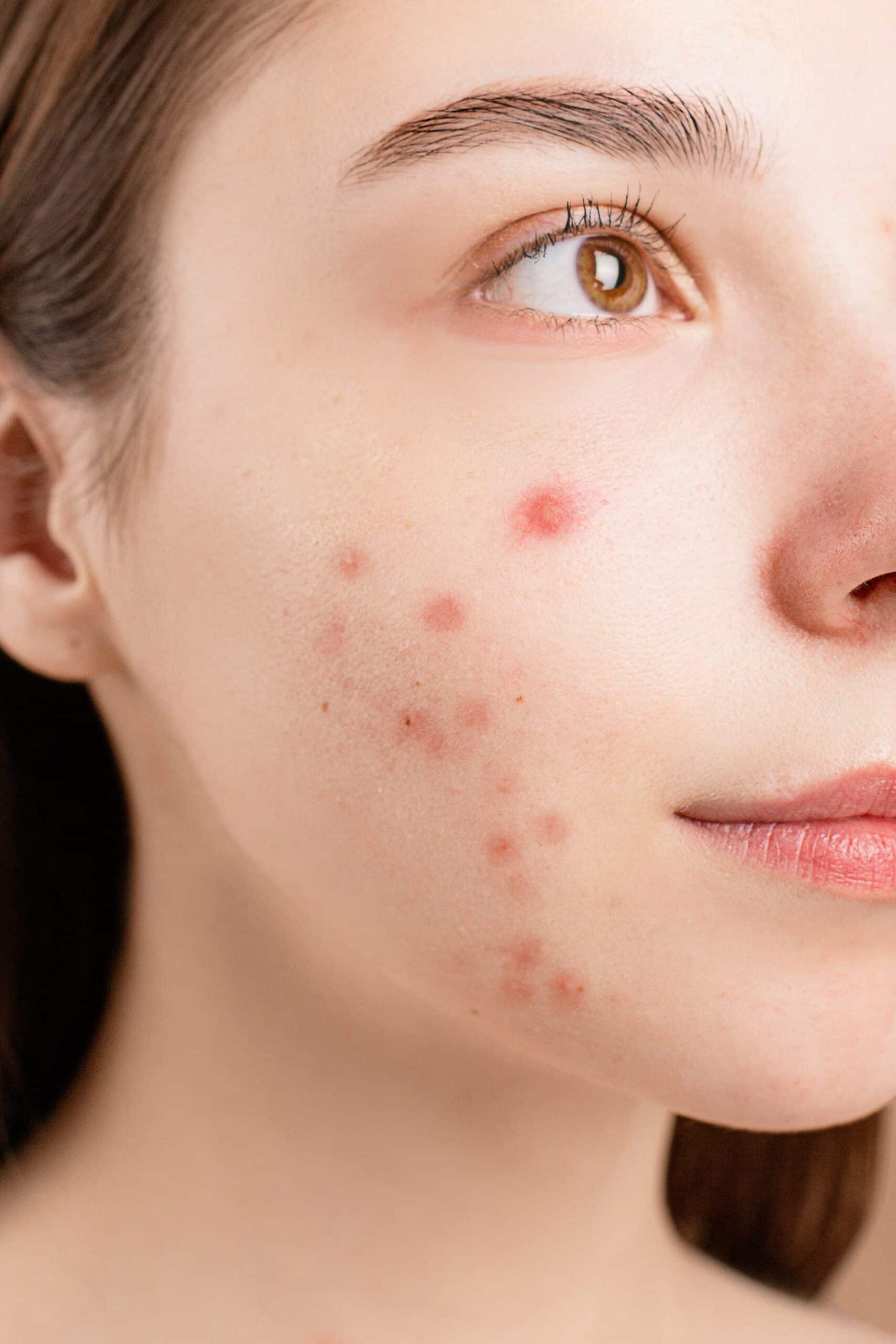 Acne is caused by a different crew of troublemakers, each with their own agenda. There are multiple factors working together to wreak havoc on your skin. But don't worry, understanding the causes of acne is the first step in fighting back. 
They say that good looks run in the family, but unfortunately, so does acne. Genetics can play a major role in determining whether you're prone to pimples or blessed with blemish-free skin. In fact, if your parents struggled with acne, there's a good chance you will too. It's like the ultimate game of genetic roulette .
Your hormones might be tiny, but they sure know how to make a big impact on your skin. 
Hormones stimulate the sebaceous glands in your skin to produce excess oil.

Androgens, a type of male hormone that's also present in women, are especially notorious for causing acne. They become more active during puberty, which is why acne often appears during adolescence.

Hormonal changes during pregnancy, menstrual cycles, and menopause can also trigger acne breakouts.

Certain hormonal disorders, such as polycystic ovary syndrome (PCOS), can lead to more severe and persistent acne.
Understanding the role of hormones in acne is crucial for developing an effective treatment plan. 
The foods you eat also have a significant impact on the health of your skin. Certain dietary factors have been linked to an increased risk of acne. Processed diet and sugary foods, dairy products, have been shown to contribute to inflammation in the body. That can exacerbate acne.
There's another factor that often gets overlooked: the environment. 
Air pollution. Exposure to air pollution can clog pores and contribute to inflammation, both of which can lead to acne. 

UV radiation. Too much UV radiation can damage the skin and contribute to acne. 

Climate. Hot, humid weather can increase sweat production and contribute to acne. 

Cosmetics. Certain cosmetics, especially those that contain pore-clogging ingredients, can contribute to acne breakouts. It's important to choose non-comedogenic, oil-free products. Avoid using heavy makeup that can trap bacteria and oil in the pores.

Stress
Stress is another factor that can have a major impact on causes of acne. When you're under stress, your body releases a hormone called cortisol. This cortisol contributes to inflammation and stimulates the production of oil in your skin. 
Understanding The Different Types Of Acne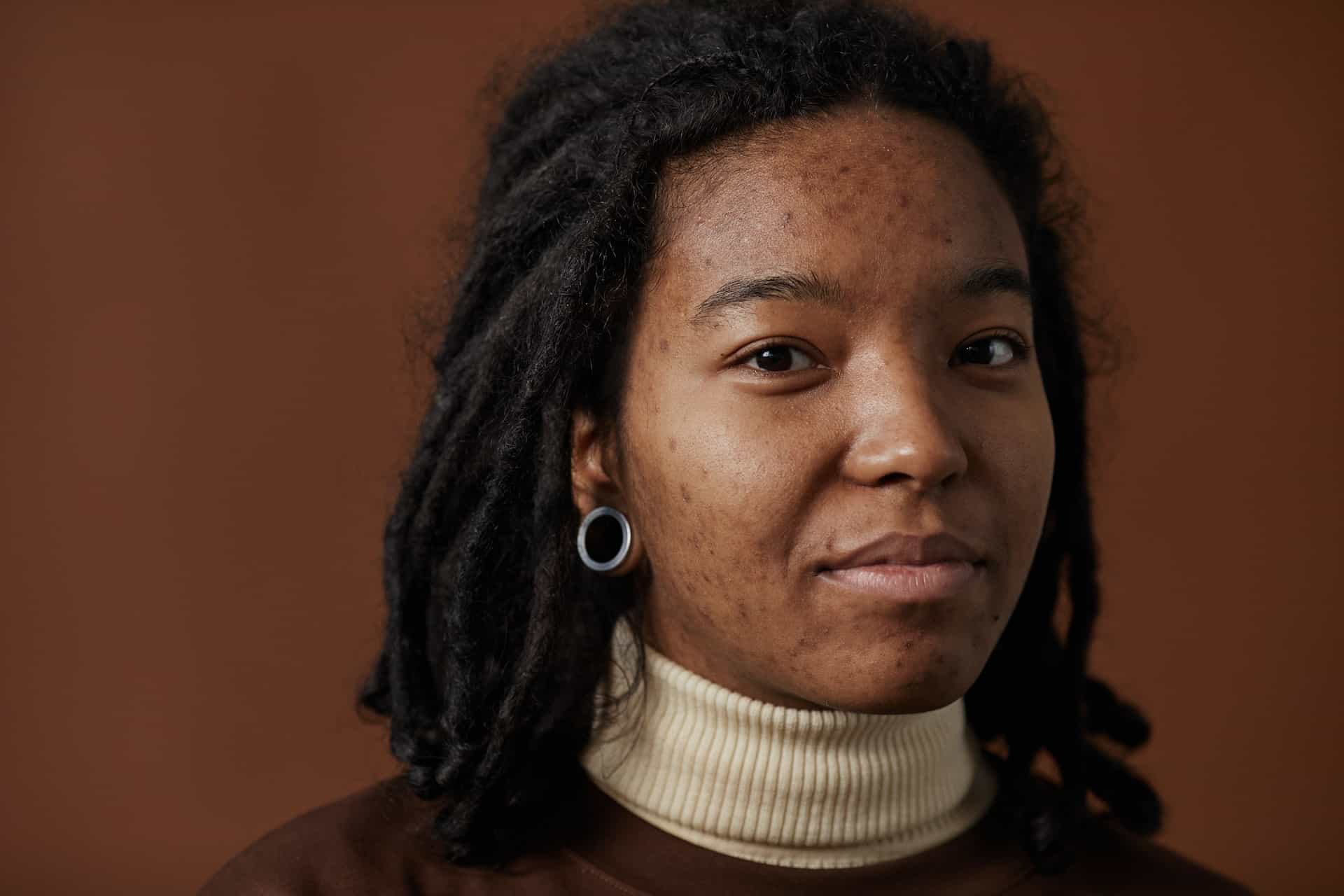 These are small, dark-colored bumps that form when hair follicles become clogged with dead skin cells and oil. The dark color comes from the oxidation of melanin in the skin.
Whiteheads are also caused by clogged hair follicles, but they appear as small, white bumps on the skin. They are covered by a thin layer of skin and do not typically turn dark like blackheads.
These are small, red, inflamed bumps that are often tender to the touch. Usually, they occur when hair follicles become inflamed and can be caused by a variety of factors. Including bacteria, hormonal changes, and skin irritation.
Pustules are similar to papules, but they contain pus and can be quite painful. They appear as raised, red bumps with a white or yellow center.
Cysts are the most severe form of acne and are large, deep, painful bumps that can be filled with pus or other fluids. They often leave behind scars and can take a long time to heal.
To determine the most effective treatment plan, it's important to identify your acne type.
Sick Of Breakouts? Try These Tips to Cure Acne Once And For All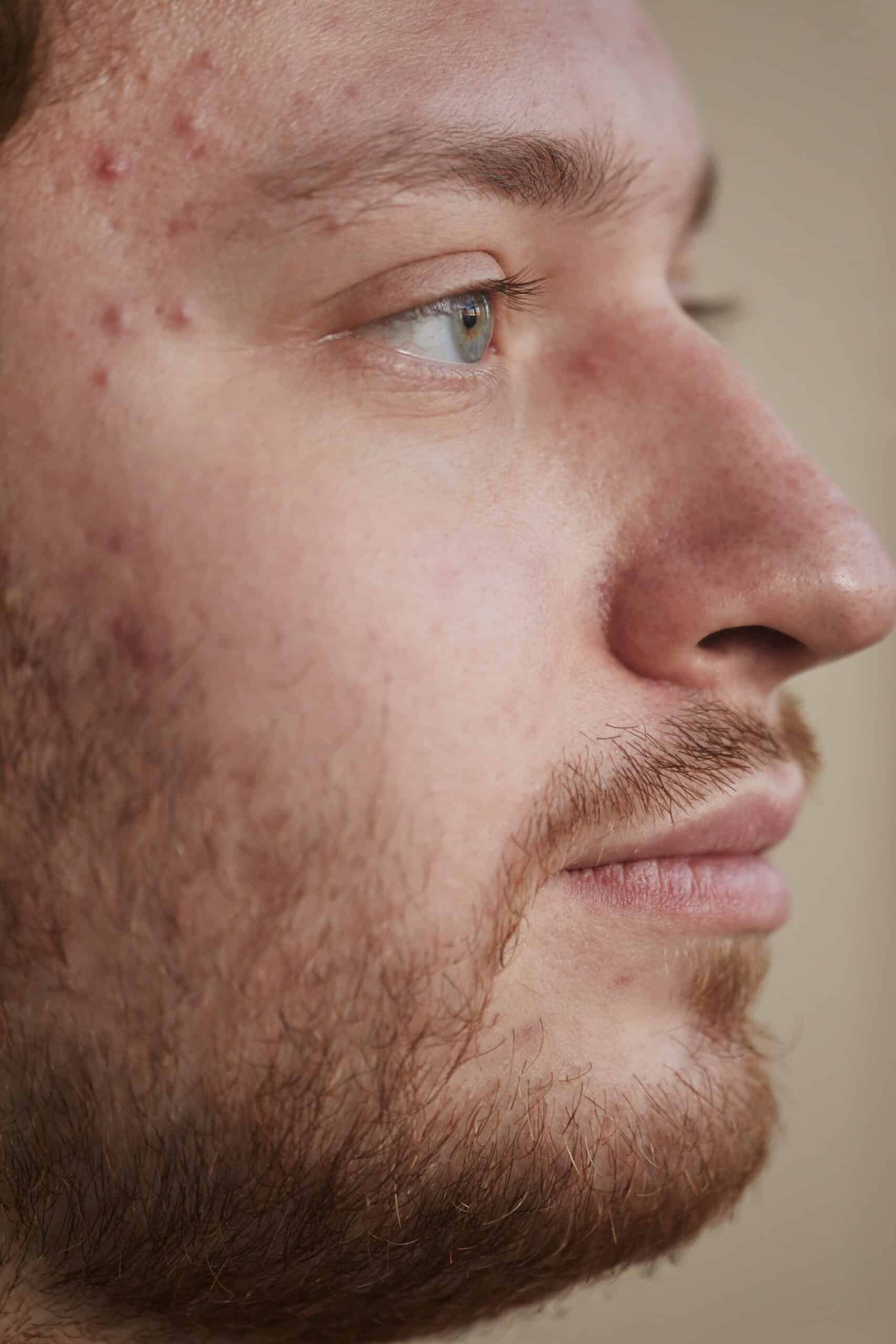 Here's an organized list of tips for remove acne:
Avoid picking or squeezing pimples.

While it can be tempting to pop a pimple, doing so can lead to scarring and further inflammation. Instead, let your body naturally heal blemishes on its own.

Consider prescription acne medications.

 If over-the-counter treatments aren't effective, a dermatologist can prescribe medications like topical or oral antibiotics, oral contraceptives, or isotretinoin.

Make dietary changes.

 Eating a balanced diet that is rich in fruits, vegetables, and whole grains and low in processed and sugary foods can help to reduce inflammation and promote clear skin.

Manage stress as s

tress can cause and boost acne. However, doing exercise, meditation, or spending time with loved ones can be beneficial for your skin.

Use over-the-counter acne treatments.

There are many effective treatments available, including benzoyl peroxide, salicylic acid, and retinoids. These products can help to unclog pores and reduce inflammation.

Try natural remedies like tea tree oil or aloe vera as they

have anti-inflammatory and antimicrobial properties. This can help to reduce the appearance of acne.
Effective Daily Routine For Acne-Prone Skin From Sunrise To Sunset
Morning Routine
Wash your face with a gentle cleanser to remove any oil and impurities that have accumulated overnight.

Apply a sunscreen with an SPF of 30 or higher to protect your skin from further damage.
Afternoon Routine
If your skin feels oily, consider using oil-absorbing blotting papers to remove excess oil.

Avoid touching your face or picking at any blemishes.
Evening Routine
Remove any makeup or sunscreen with a gentle cleanser.

Apply a topical acne treatment containing benzoyl peroxide, salicylic acid, or retinoids to any affected areas.

Apply a non-comedogenic moisturizer to keep your skin hydrated.

If you have particularly stubborn acne, consider using a targeted spot treatment.
Furthermore, remember that every skin is different. So it may take some trial and error to find the best routine for your individual needs. Always be gentle with your skin. Over-washing, over-exfoliating, or using harsh products can actually promote acne.
How Get Rid Of Acne At Home With Natural Remedies?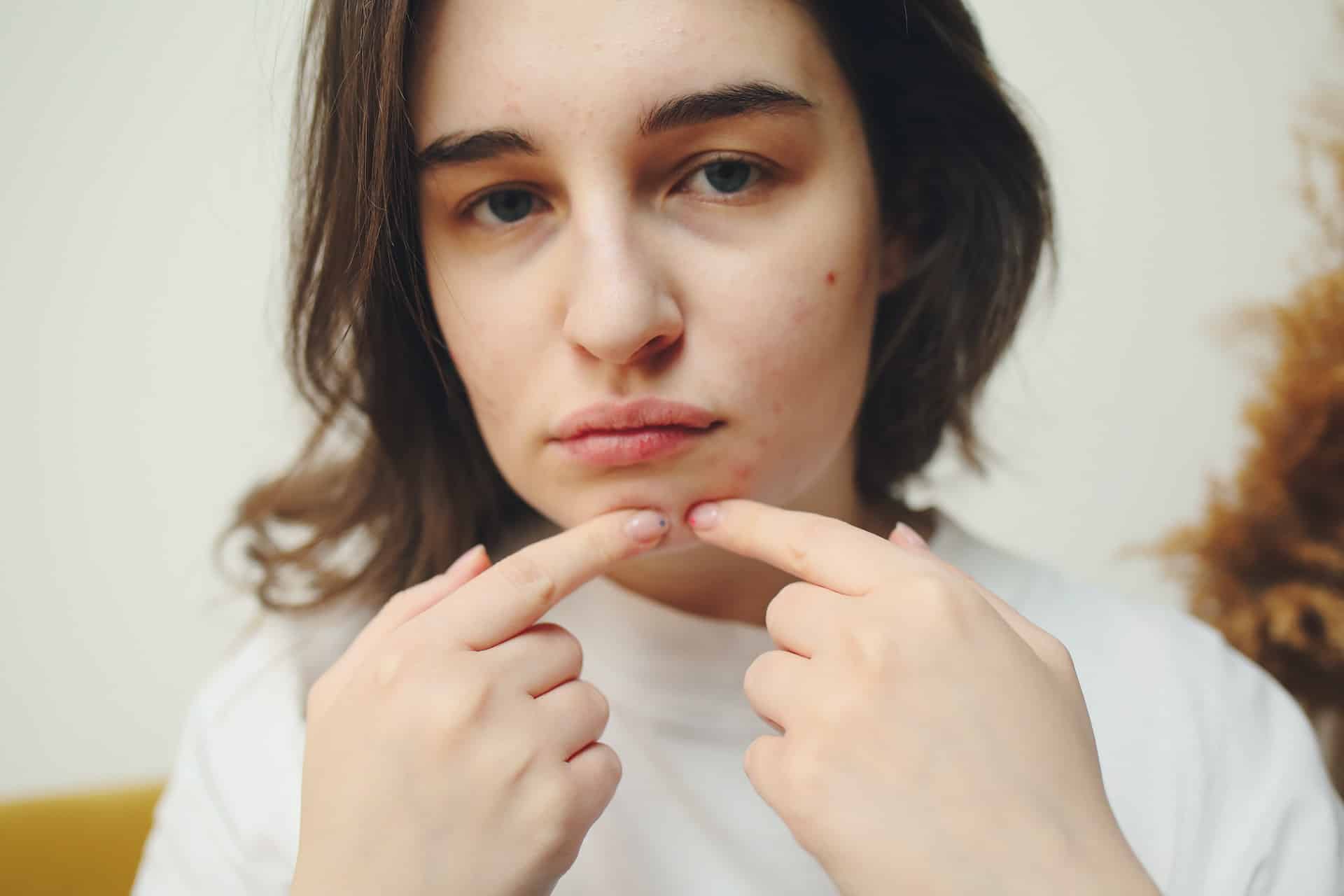 While home remedies can be effective for some people, they may not work for everyone. So to get rid of acne, you may use:
Baking soda:

Mix baking soda with water to create a paste, and apply it to your face as a gentle exfoliator. Baking soda can help unclog pores and remove dead skin cells.

Apple cider vinegar: Dilute apple cider vinegar with water and use it as a toner for your face. Its antibacterial and antifungal properties can help reduce acne and prevent future breakouts.
Lemon juice: Apply fresh lemon juice to your face as a toner or spot treatment. The citric acid in lemon juice can help exfoliate and brighten skin. While its antibacterial properties can help reduce acne.
Garlic

: Crush a clove of garlic and apply it to your face as a spot treatment. Garlic has natural antibacterial and anti-inflammatory properties that can help reduce acne.

Turmeric: Mix turmeric with honey to create a paste, and apply it to your face as a mask. Turmeric has natural anti-inflammatory properties that can help reduce redness and swelling associated with acne.
In conclusion
Acne is a common and often frustrating skin condition that can affect people of all ages. While the causes of acne can vary, there are many effective treatments and strategies for managing and preventing breakouts. Keep your skin clean, moisturized, and free from irritants. By following a healthy diet, managing stress, and using effective acne treatments, you can get rid of acne and achieve clear, healthy, and beautiful skin. 
Moreover, it's important to consult with a dermatologist or healthcare provider if your acne is severe. As they can provide personalized treatment recommendations and support. With the right care and attention, you can take control of your acne and enjoy the confidence and comfort of healthy skin.