Belly button piercings have long been a captivating form of self-expression. It is a way to transform your often-overlooked body part into a canvas for personal style. If you want to change the world of body modifications, one type of belly button piercing stands out: the "outie" belly button piercing.
"Outie" is a belly button that protrudes outward from the abdominal area, in contrast to the more common "innie" variety. Outie belly buttons can have a range of appearances, from a subtle elevation to a more pronounced convex shape. This distinctive trait provides an intriguing starting point for those who seek to embellish their bodies with piercing art. Once a mere feature of anatomy, the outie belly button can transform into a focal point of elegance, charm, and personal style. As you consider the possibilities of adorning your outie belly button, remember that the canvas you present to the world is uniquely yours.
This piercing gives you the natural prominence of an "outie" navel and transforms it into a unique focal point for artistic adornment. This article talks about outie belly button piercings, exploring their distinct charm, the intricate process behind their creation, and the stories of those who proudly wear them.
Deciphering Outie Belly Button Piercings
Outie belly button piercings are a captivating blend of your creativity and artistic expression. To truly appreciate this unique form of body modification, it's essential to delve into the specifics that make it special.
The Outie Vs Innie Difference
At the heart of the outie belly button piercing is the distinctive nature of an "outie" belly button. Unlike its counterpart, the "innie," which lies flush against the abdomen, the outie navel protrudes outward. This natural feature becomes a canvas for those seeking to transform their body's unique contours into captivating art. Outie belly button piercings embrace this natural prominence and enhance it with carefully selected jewelry and creative designs.
Innies Or Outies? – Which Belly Buttons Are Easier To Pierce?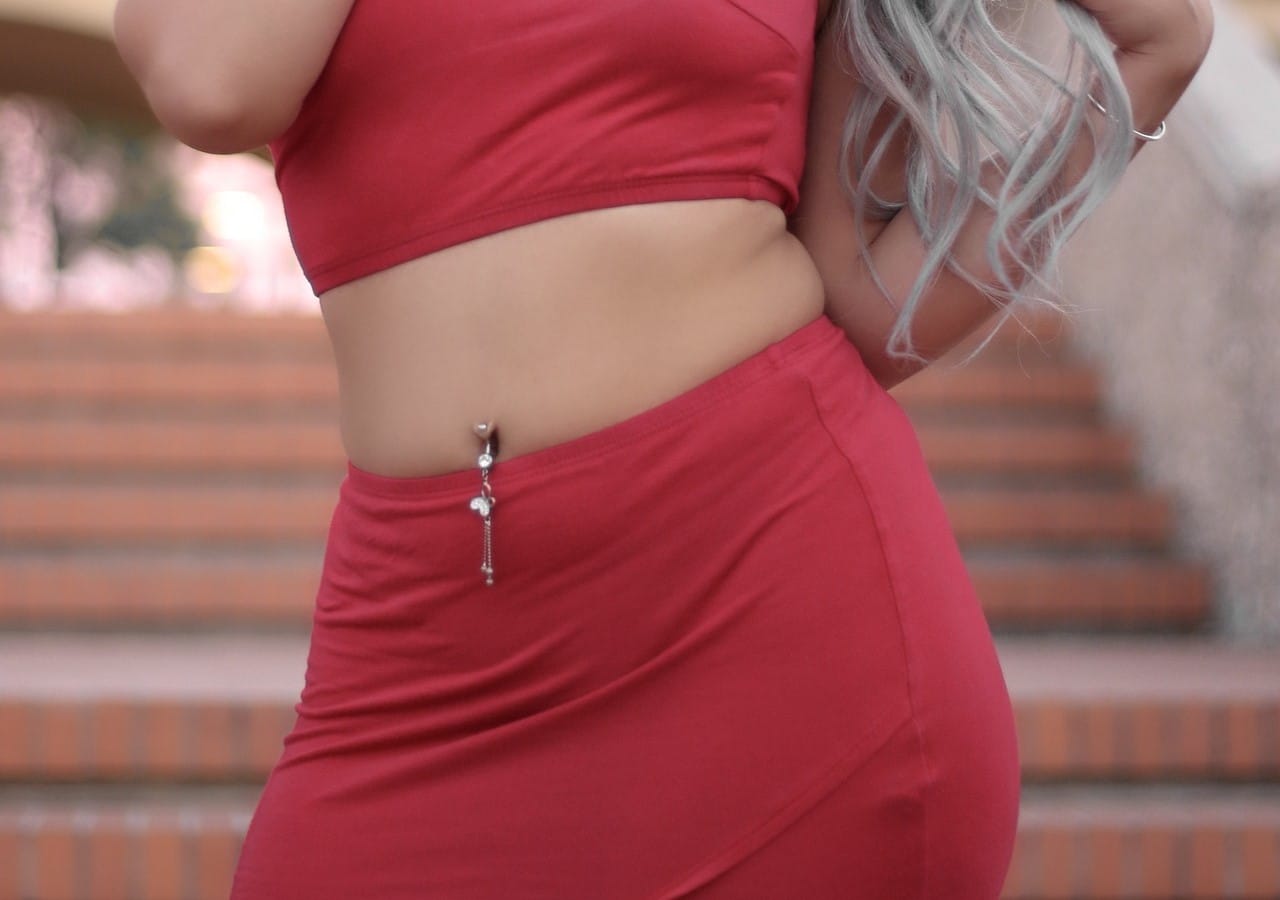 If you are wondering which piercing is better, "innie" or "outie'. It depends on the belly buttons that can vary based on your anatomy and the skill of the piercer. Innie belly buttons are considered easier to pierce than "outie" belly buttons. Generally, "innie" belly buttons are slightly more accessible to pierce due to the flatter and more recessed nature of innies, which provides a stable surface for the piercing and reduces the risk of the jewelry moving or migrating. The key is to choose a professional piercer with experience in various belly button shapes.
On the other hand, "outie" belly buttons, being more prominent and protruding. They may require additional considerations during the piercing process. The piercer has to ensure that the jewelry is on the right in a way that accommodates the natural shape of the navel while avoiding discomfort or potential complications.
Here are a few factors to consider:
It is easier to stabilize the jewelry due to the flatter surface.
There is less likelihood of movement or migration of the jewelry.
Generally, it is more straightforward due to the surface's stability.
Outie Belly Button Piercings
Require careful placement to avoid discomfort or improper healing.
Jewelry placement needs to account for the protruding nature of the navel.
It may require more expertise from the piercer to achieve proper alignment and avoid complications.
Can I Get My Belly Button Pierced If I Have An Outie?
Yes. You can still get your belly button pierced if you have an "outie." Piercing an outie belly button is possible, but there are a few essential considerations to keep in mind:
Anatomy: The shape and prominence of your outer belly button will influence the placement of the piercing. A skilled piercer will assess your anatomy to determine the best location for the piercing that accommodates your navel's natural shape and ensures proper healing.
Piercer Expertise: Choosing a reputable and experienced piercer is essential. Look for a professional piercer who has experience with outie belly button piercings. They will have the expertise to assess your navel's anatomy properly and provide personalized recommendations.
Jewelry Selection: The type of jewelry you choose can impact your comfort and healing. Your piercer can guide you in selecting appropriate jewelry that works well with your outie belly button.
Healing Process: Outie belly button piercings may have a slightly different healing experience than innie piercings. Proper aftercare and hygiene are crucial to prevent infection and promote healing.
Potential Discomfort: Some individuals with outie belly buttons may experience a slightly different discomfort during the piercing process due to the navel's protruding nature. However, a skilled piercer will strive to minimize any discomfort.
What Kind Of Belly Button Shapes Can Pierced?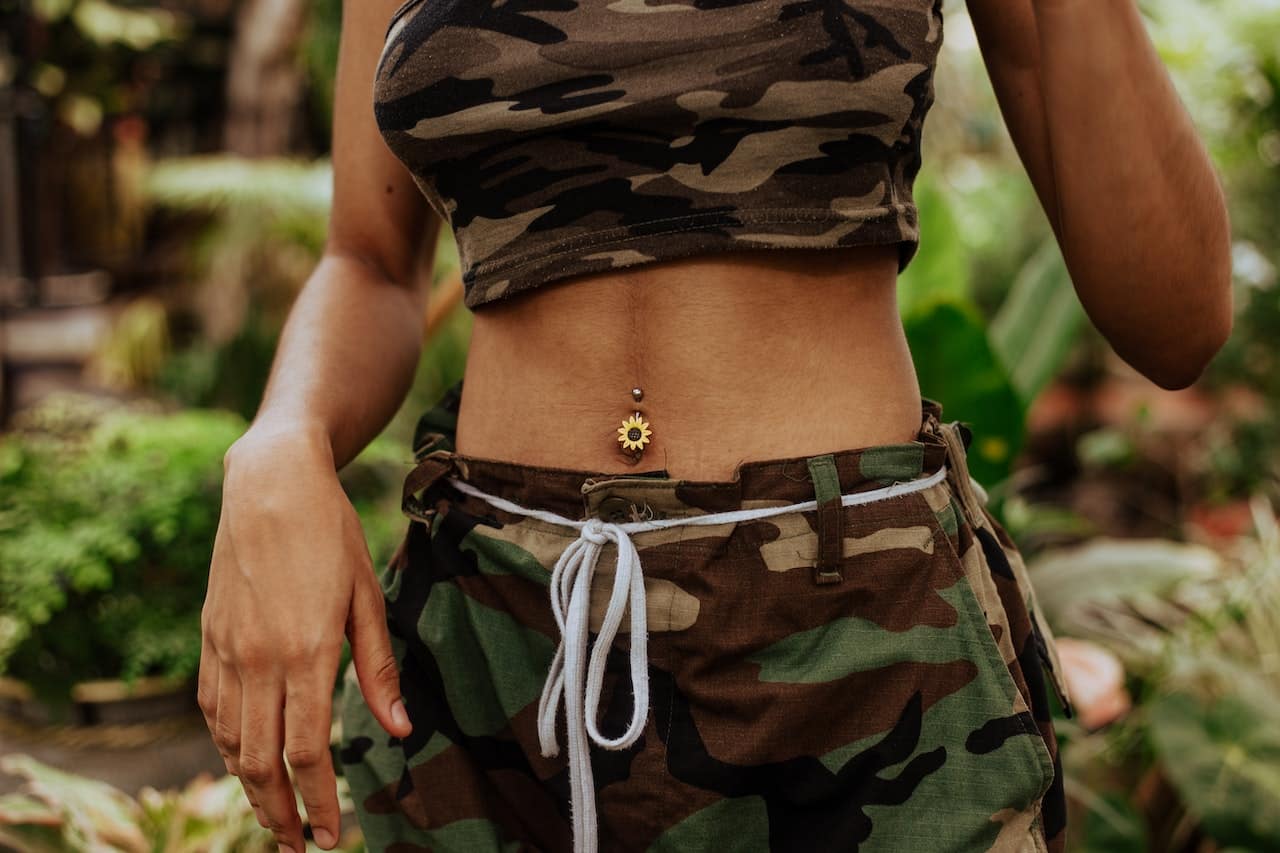 Belly button piercings come in various shapes and style. It is essential to consult with a professional piercer to get the best pierce. There are some different shapes of belly buttons that will help you make your belly more beautiful.
Here are some common belly button shapes that can be pierced:
Innie Belly Button
Slightly Protruding Navel
Horizontal or Slightly Tilted Navel
Round or Oval Navel
Navel with a Defined Lip
Navel with a Natural Fold
Scarring or Stretch Marks
You have to be careful while choosing the piercers because the piercer's expertise plays a significant role in determining the suitability of your belly button shape for piercing. If you have any doubts or specific questions about your belly button shape, you can consult a professional piercer before deciding.
In conclusion, Outie belly button piercings stand as a testament to the boundless creativity of self-expression. Through the journey of understanding and exploring these unique adornments, it becomes clear that the canvas of the body knows no limits. From the essence of what defines an "outie" belly button to the intricacies of the piercing process itself, we've delved into a world where individuality meets artistry.