"Your nails are a way to speak your style" 
A manicure is a cosmetic beauty treatment for the fingernails and hands. That has become increasingly popular over the years. It is a relaxing and pampering experience that leaves your nails looking stylish and also has several health benefits. So say goodbye to dull, drab nails and hello to a world of stunning nail art with a manicure.
In this article you will discover the benefits of manicures. Types, Tips, and Tricks for Nurturing Healthy Nails and Hands.
From Classic French to Luxe Gel: A Manicure Menu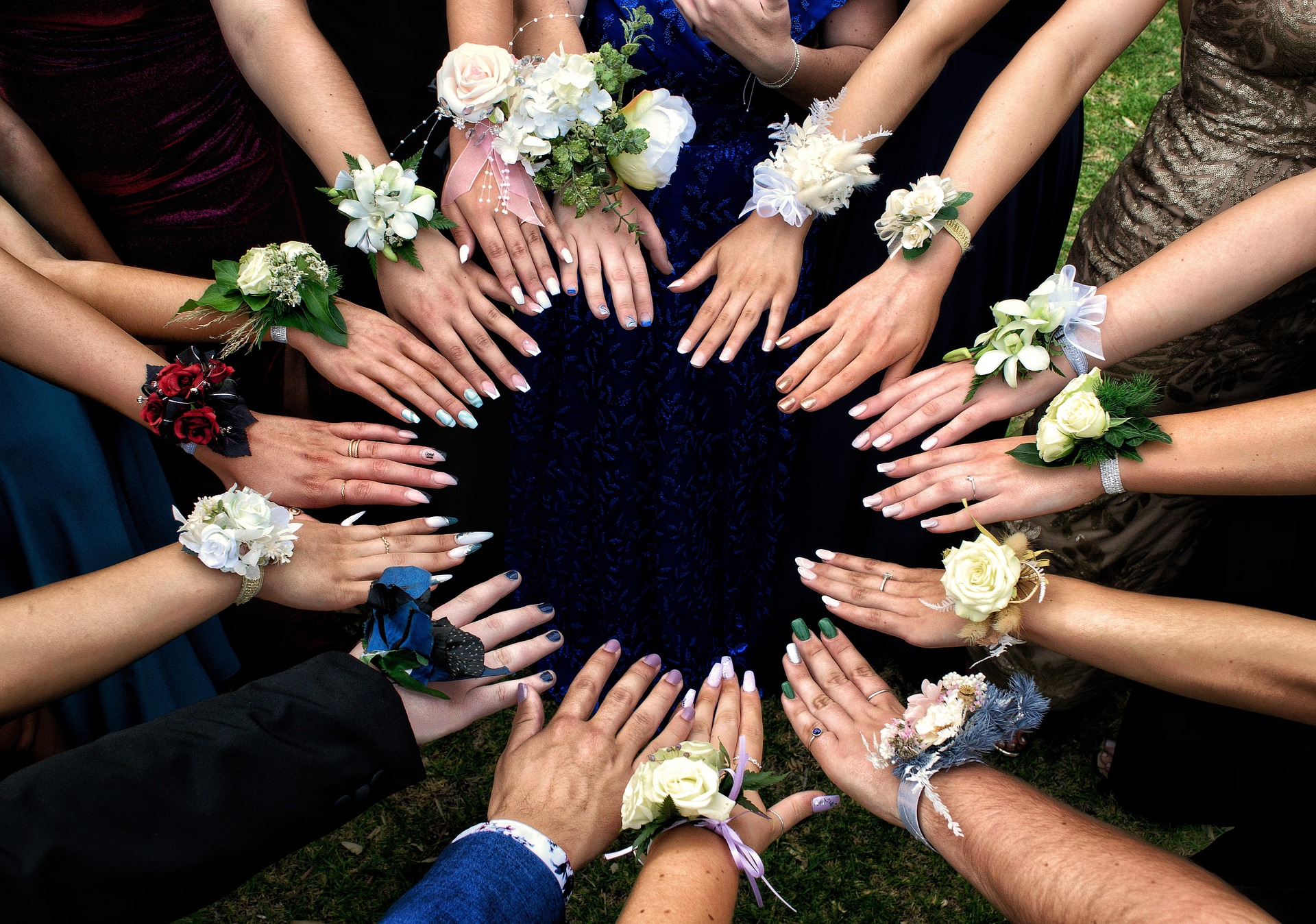 They say "A woman's hands tells her story"
indeed!
Some common manicures are:
A basic manicure is the most common type of manicure. It typically includes nail shaping, cuticle trimming, a hand massage, and a polish application. This manicure is  ideal for those looking for a simple and quick treatment.
French manicure is a classic style that features a natural pink or nude base color with white polish applied to the tips of the nails. This type of manicure can be done on both natural or artificial nails. This type of treatment is best for a natural and clean look. 
Gel manicure uses a gel polish that is cured under a UV light, providing a long-lasting and durable finish. This is popular nowadays and in trend. People who want manicure that lasts for several weeks, this would be the best option.
Shellac manicure is similar to a gel manicure. This polish is also cured under a UV lamp to harden and dry quickly. It is also known for its long-lasting and chip-resistant finish, and can last up to two weeks. Shellac polish is long-lasting, making it a great option for special occasions or vacations. 
A paraffin wax treatment involves dipping the hands into warm paraffin wax. A hand massage with lotion or oil is typically done before the paraffin wax is applied. The hands are then dipped in warm, melted paraffin wax which hardens into a warm, soft, and pliable coating. The paraffin wax is removed after a few minutes to reveal softer, smoother, and more hydrated skin. It is ideal for those with dry or rough hands. This manicure leave the skin look softer, smoother, and more radiant.
A hot stone manicure incorporates the use of heated stones, which are placed on the hands and arms during the treatment. The heat from the stones helps to relax the muscles and improve blood circulation.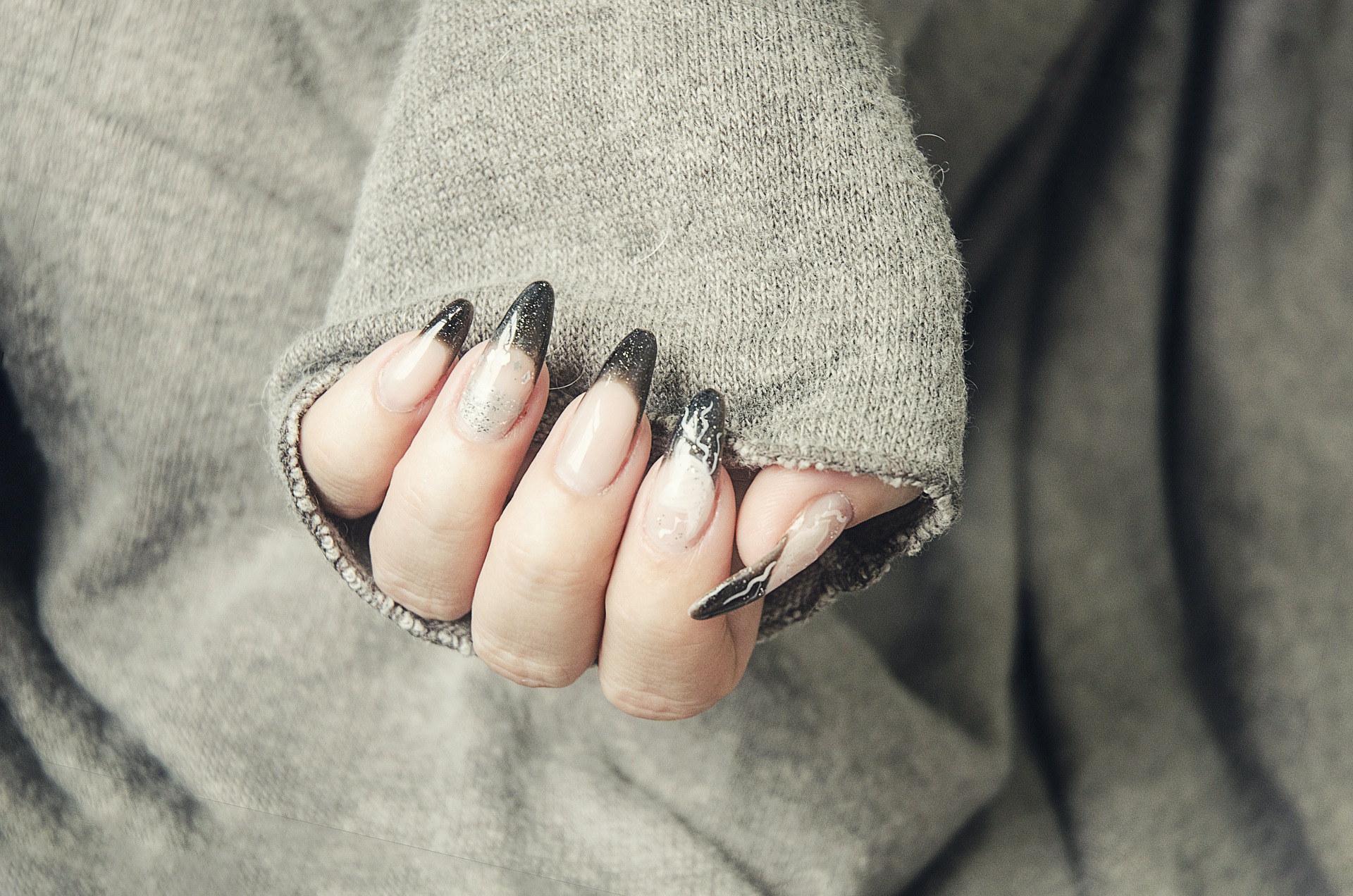 Acrylic manicures are a popular option for people who want to add length and strength to their nails. The process involves applying a liquid and powder mixture on the nails. Which hardens and creates a durable layer. Acrylic nails can last up to three weeks or more. But they require regular maintenance.
Dip powder manicures are a newer type of manicure. In this process a powder and adhesive system  is used to create a long-lasting, chip-resistant finish. The process involves applying a base coat on the nails. Dipping the nails into a colored powder, and then sealing the powder with a top coat. Dip powder manicures can last up to four weeks.
A Japanese manicure is a natural nail treatment that originated in Japan. The process involves buffing the nails with a special paste made from beeswax, natural oils, and silica. This helps to remove ridges and smooth out the nail surface, making it look healthier and shinier.
A reverse French manicure is a twist on the classic French manicure. Where the colors of the tips and the base are switched. Instead of having white tips and a natural base, the nails are painted with a colored base and white tips. This can create a unique and eye-catching look.
Each of these types of nail manicure has its own unique benefits and considerations. So it's important to choose the one that works best for your needs and preferences.
Important Factors to Consider When Choosing the Right Manicure Type

Personal Style and Preference
Your personal style and preference is a key factor to consider when choosing a treatment type. Do you prefer natural or artificial nails? Understanding your personal style and what you feel most comfortable with is important to know.
Nail Health and Condition
The health and condition of your nails is another important factor to consider. If your nails are weak, brittle, or damaged then acrylic or gel manicures may not be the best choice. In this case, a basic treatment or a paraffin wax manicure may be more appropriate. It's important to choose a treatment that will not cause further damage to your nails.
Lifestyle and Daily Activities
Your lifestyle and daily activities should also be taken into consideration. If you work with your hands a lot you may want to choose a manicure that is durable. An athlete engages in many activities that involve water. So if you are an athlete, you may want to choose a water-resistant treatment. 
How Often Should You Schedule a Manicure?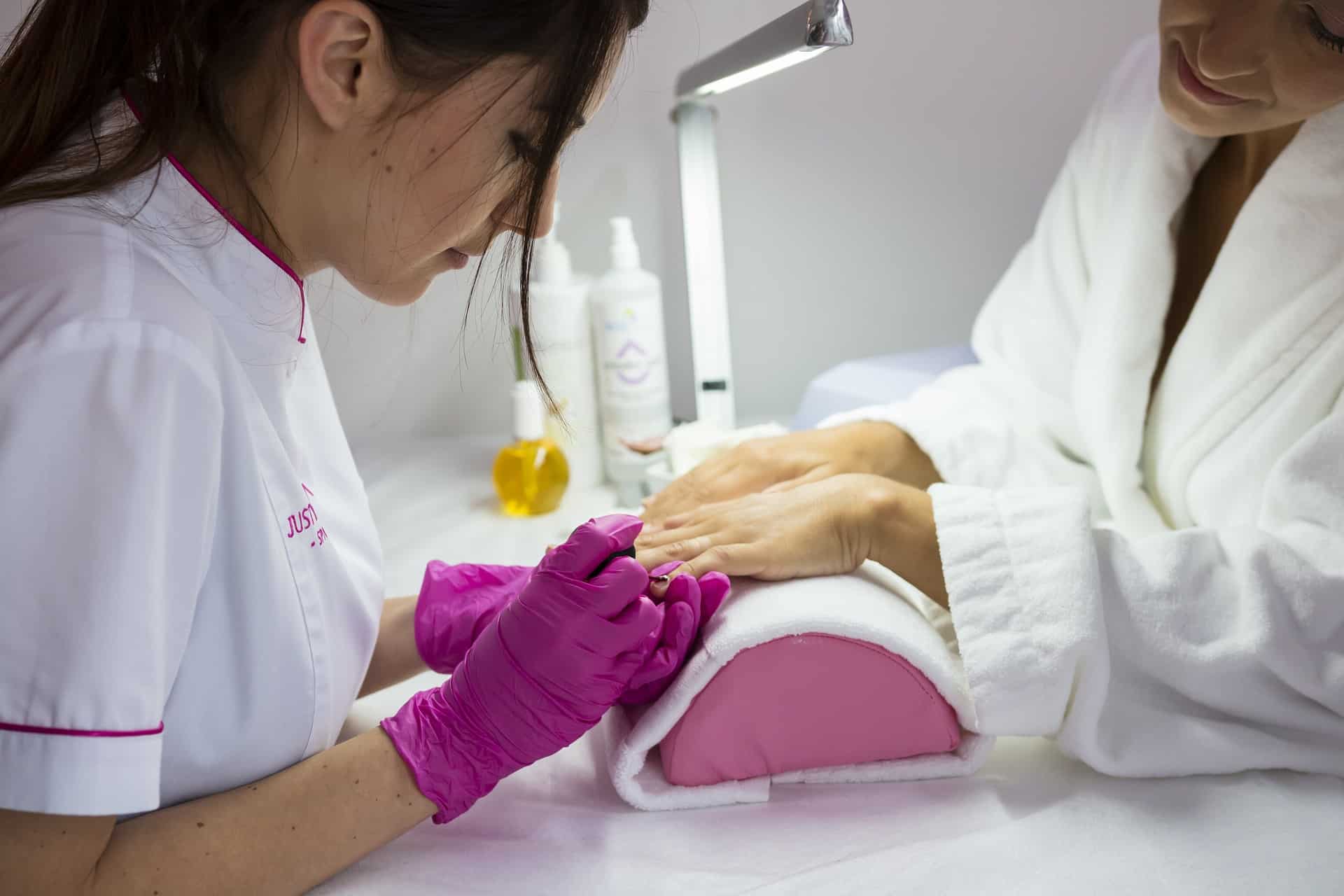 Getting a hand and foot treatment depends on several factors. Here are some general guidelines.
A basic manicure typically lasts for a week or so, and it's recommended to get it done once every two weeks to maintain your nails' health and appearance.

A French manicure can last up to two weeks, depending on the growth rate of your nails. It's recommended to get it done once every two to three weeks.

Gel or Shellac treatments can last up to three weeks or more. But it's important to take a break between applications to allow your nails to breathe. It's recommended to get a gel or Shellac once a month.

Paraffin wax or hot stone hand treatments are not meant to last for an extended period of time. It's recommended to get them done as needed for a special occasion or when your hands need extra pampering.
It's important to note that these are general guidelines. How often you should get a manicure may vary based on your individual needs and preferences. It's always a good idea to consult with a professional nail technician for personalized recommendations.
DIY Tips for Beautiful and Healthy Nails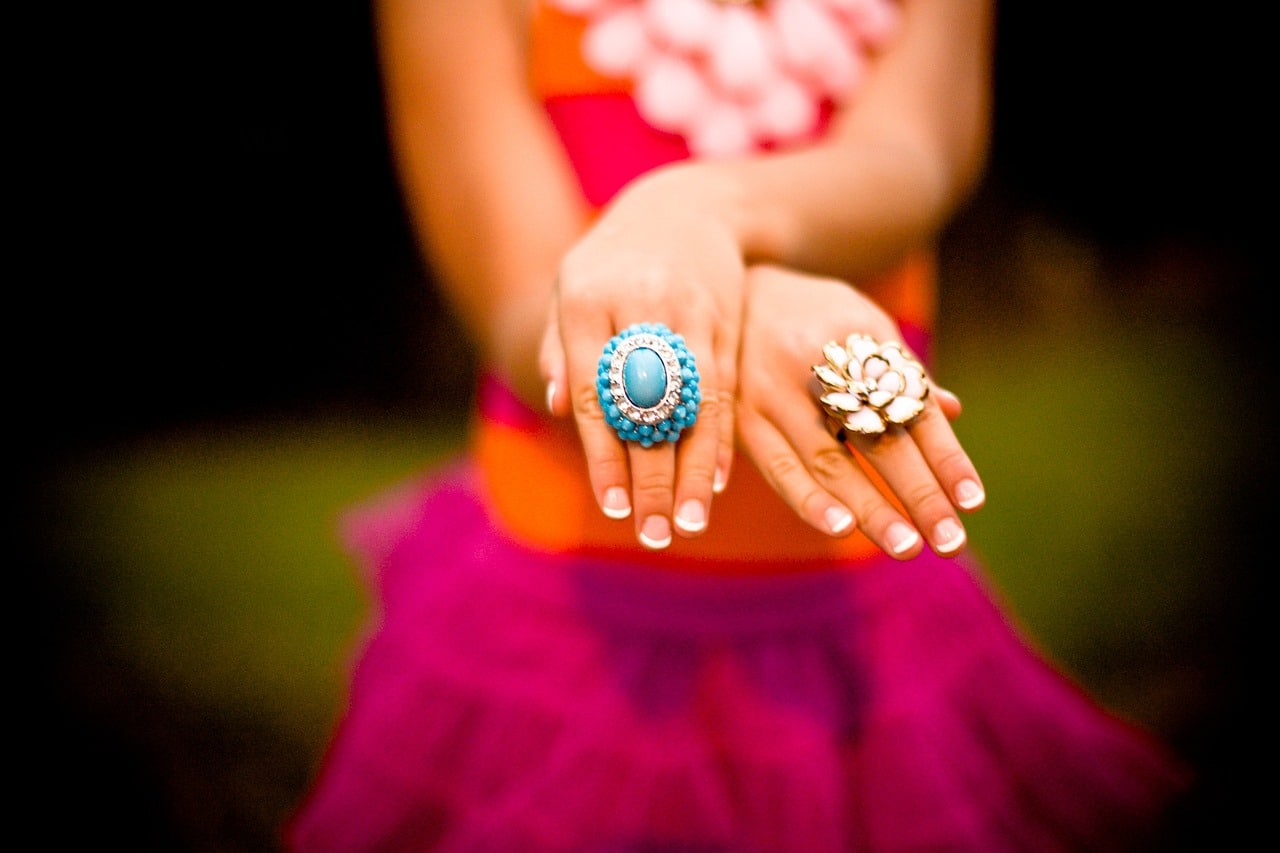 If you can't afford professional treatments, or manicure kit at home, here are some DIY tips for your nails
Keep your nails clean and dry
To prevent bacteria and fungus from growing on your nails, keep them clean and dry. Wash your hands regularly with soap and water, and dry them thoroughly.
Moisturize your nails and cuticles
Moisturizing your nails and cuticles can help prevent them from becoming dry and brittle. Apply a moisturizer or cuticle oil regularly to keep them hydrated.
Trim your nails regularly
Trim your nails regularly to prevent them from becoming too long and breaking. Use a good quality nail clipper, and file them in one direction to avoid splitting.
Use a base coat and top coat
Applying a base coat before applying nail polish can help protect your nails from discoloration and staining. A top coat can help seal and protect the polish, making it last longer.
Avoid exposing your nails to harsh chemicals, such as cleaning agents and solvents, as they can weaken and damage your nails.
When washing dishes or cleaning, wear gloves to protect your hands and nails. Especially from exposure to harsh chemicals and hot water.
Eating a healthy diet that is rich in vitamins and minerals can help promote healthy nail growth. Include foods that are high in biotin, vitamin E, and zinc, such as eggs, nuts, and leafy greens.
By following these DIY nail care tips, you can keep your nails naturally healthy and beautiful.