Imagine lying down with live snails crawling on your face and body, leaving a trail of slime..Ewww! Well, this is not a scene from some horror movie but the latest beauty trend. Believe it or not, slime has anti-aging and moisturizing properties for the skin. Snail therapy is a real thing and has a lot of benefits.
This bizarre beauty trend has been gaining popularity in recent years. Spas around the world offer snail facial treatment as a form of therapy and relaxation. But what exactly is snail massage therapy? Is it good to put snails on your face? What are its potential benefits and drawbacks? Let's explore more about snail massage therapy and help you decide if you want to try it.
What Are The 9 Snail Therapy Benefits?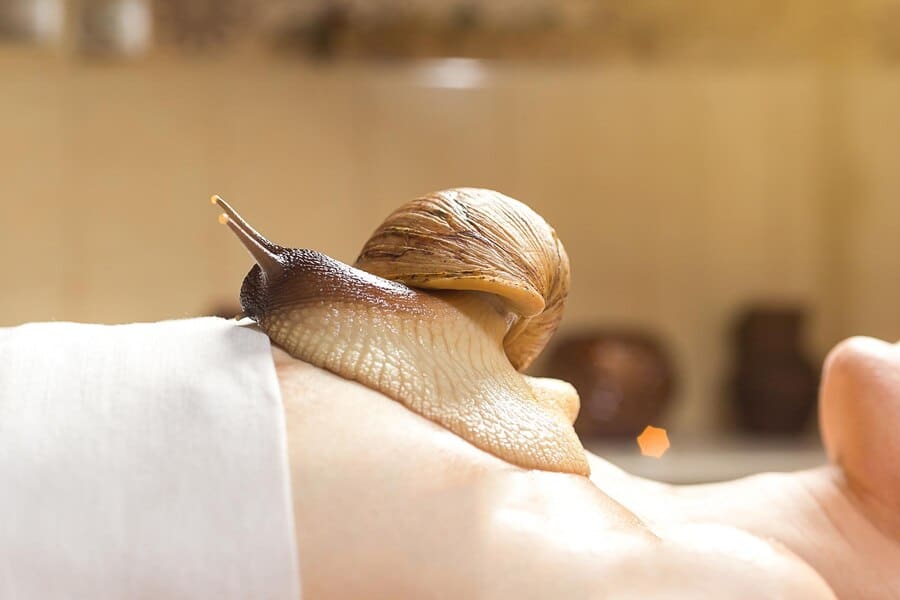 Here are some of the reported benefits of snail therapy
Snail slime is rich in hyaluronic acid, known for its moisturizing properties. Hyaluronic acid hydrates the skin, improves skin texture, and reduces dryness.
Glycoprotein and antioxidants in snail slime are believed to have anti-aging effects on the skin. These compounds can reduce fine lines and wrinkles and promote a more youthful complexion.
Snail therapy have wound-healing properties, potentially beneficial for those with acne, scars, or other skin irritations.
The sensation of snails crawling on the skin can have a calming and soothing effect on the body and mind. It can provide relaxation to the mind and body.
Snail Therapy Benefits For Skin Brightening
People go for snail treatment for face benefits because snail slime contains allantoin, which is a compound that brightens and even out skin tone.
The texture can gently exfoliate the skin, removing dead skin cells and promoting cell turnover.
The collagen and elastin in snail slime are believed to have a firming effect on the skin. Also, it improves elasticity and reduces sagging.
Snail Therapy Reduces Inflammation
Snail slime has anti-inflammatory properties that can reduce redness and inflammation in the skin.
Improves Skin Barrier Function
Snail slime also contains compounds that improve the skin's barrier function thus protecting it from environmental stressors and pollutants.
The Origins of Snail Massage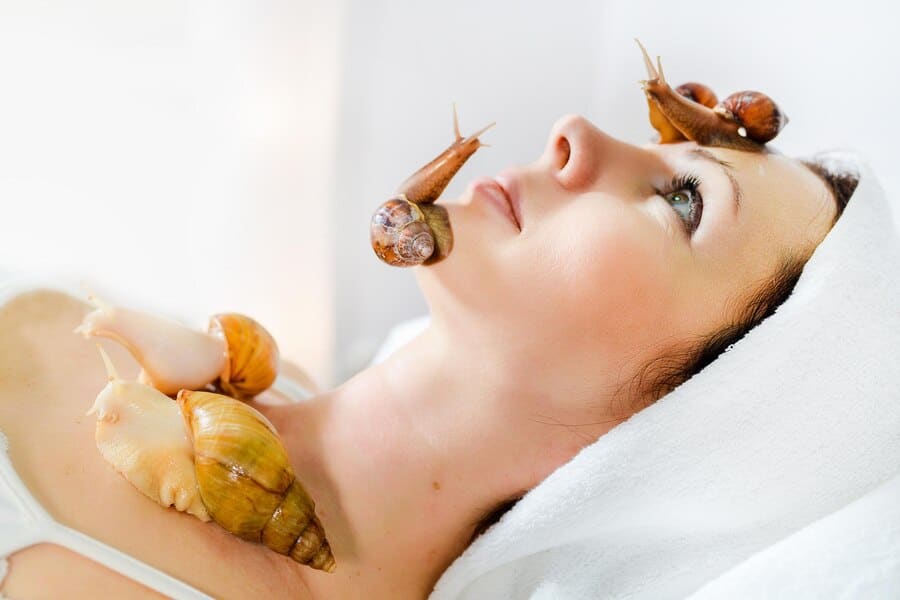 Snail massage may seem like a modern fad, but its origin links back to ancient Greece. Hippocrates, the father of modern medicine, reportedly prescribed crushed snails to treat inflammation and pain. The ancient Egyptians and Romans used snail secretions as a form of skincare. 
Recently, snail massage has become popular in Japan, Thailand, and Korea where it is believed to have numerous health and beauty benefits. Today, snail massage can be found in spas and wellness centers worldwide. Attracting curious visitors who want to try this unusual form of therapy.
How Snail Therapy Works?
Snail massage typically involves placing live snails on the face or body and allowing them to move freely. As the snails crawl, they leave behind a trail of slime that has several potential benefits for the skin.
Snail slime contains various beneficial compounds, including hyaluronic acid, glycoprotein, and antioxidants. All these have moisturizing, anti-aging, and healing properties. Hyaluronic acid, in particular, is a popular ingredient in many skincare products. Additionally, this magical thing hydrates and plumps the skin and reduces the appearance of fine lines and wrinkles. Moreover, the snails themselves have a calming effect on the body and mind, making snail massage therapy a popular form of relaxation therapy. 
However, note that not all snail massage treatments are the same. Some involves using snail slime extract and snail facial serum rather than live snails. In contrast, others may incorporate other massage techniques alongside the snails. Furthermore, the effectiveness of snail massage is still up for debate.  
Snail Therapy vs. Traditional Massage
Snail massage is a relatively new concept, and it differs in several ways from traditional massage. Here are some of the key differences between snail massage and traditional massage
Snail massage involves using live snails placed on the skin and allowed to crawl around. Traditional massage, on the other hand, typically involves manual manipulation of the muscles and tissues.
This massage technique is a unique and novel experience. The sensation of snails crawling on the skin can be both relaxing and stimulating. Traditional massage can also be relaxing, but it typically does not involve the same level of sensory stimulation.
Snail massage primarily focuses on extracting the benefits of snail on skin. It improves skin health . On the other hand, traditional massage is typically used to promote relaxation, relieve muscle tension, and improve circulation.
The use of live snails in massage treatments raises ethical concerns about the welfare and treatment of the animals. Traditional massage does not involve any animal use or ethical concerns.
Are There Any Side Effects of Snail Therapy?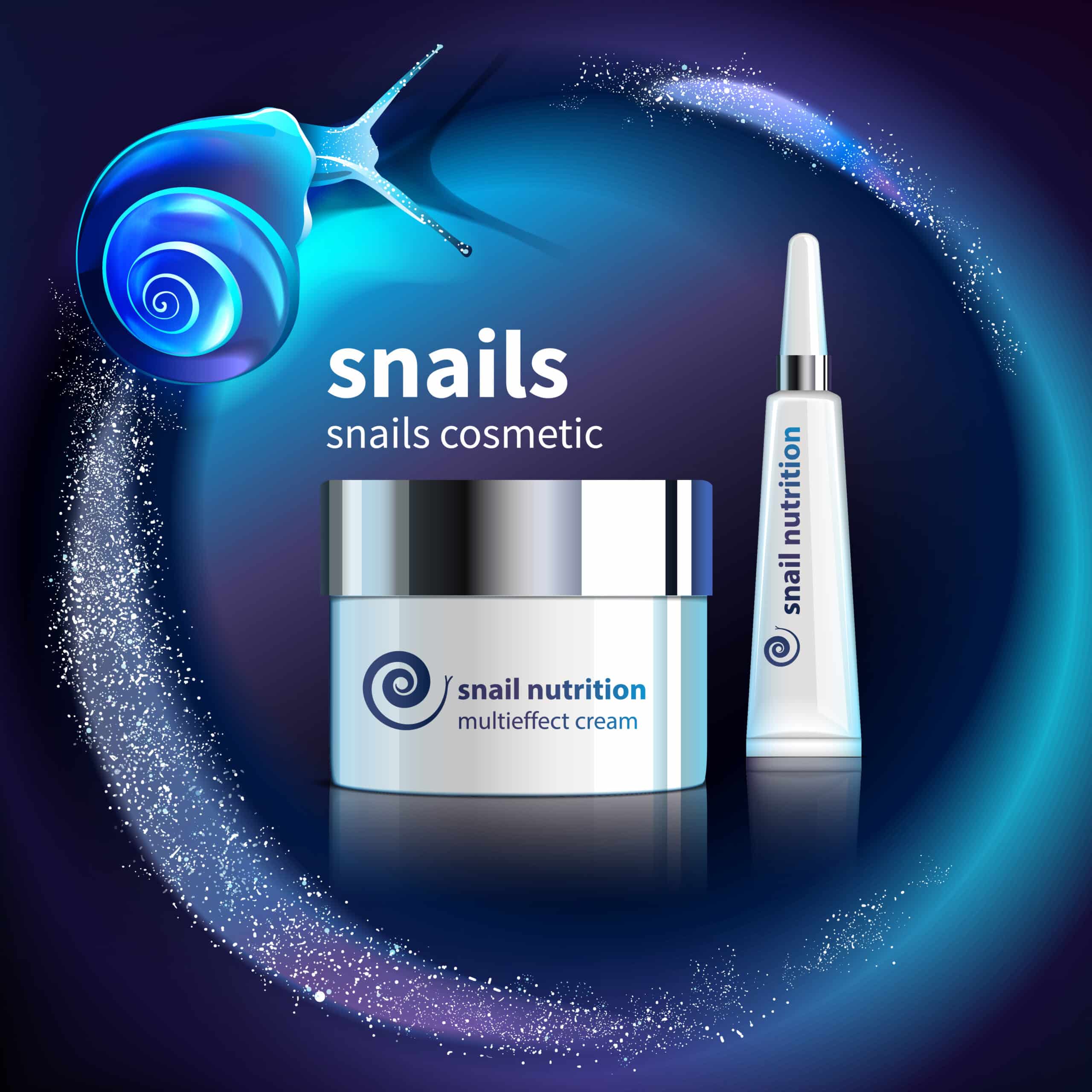 Here are some snail facial disadvantages  
Snail massage therapy is not widely available in all areas. It is difficult to find trained practitioners who can perform snail therapy properly.
Ethical Concerns Regarding Snail Therapy
Some people may be uncomfortable with the idea of using snails for massage therapy. As it involves keeping live snails in captivity and using their secretions for human benefit.
While snail massage therapy is usually safe, some people may find the sensation of live snails crawling on their skin uncomfortable or unpleasant.
Uncertainty Of Snail Therapy Benefits
Studies suggest that snail massage therapy may have benefits for the skin. However, there is still not enough scientific evidence to support benefits of snail facial.
As snails can carry bacteria and other microorganisms so there is a small risk of infection. Always ensure that the snails in the therapy are properly cared for. Additionally, the equipment and surfaces needs to be sanitized between sessions to reduce the risk of infection.
Snail massage therapy sessions can be longer than traditional massage therapy sessions. It requires time to properly set up the snails and ensure they crawl on the skin in the desired areas.
Snail facial treatment cost is more than traditional massage. However, this is due to the cost of the snails and the specialized equipment needed for the therapy.
Sensitivity To Snail Slime
Some people may be sensitive to the slimy texture of snail secretions, which could make the therapy uncomfortable or unpleasant experience for them.
In conclusion, snail massage therapy is a different and potentially beneficial alternative to traditional massage therapy. At the same time, there is less scientific evidence supporting the potential benefits of snail secretions for the skin. Whether you're a snail enthusiast or simply curious about alternative therapies, snail massage therapy is an intriguing and unconventional option to consider.