Did you know that crystals are believed to have healing properties? Despite some skepticism, many people swear by the powers of crystals to improve their overall well-being. You might wonder what is a crystal healing massage? How do you practice healing with crystals? well, Crystal healing therapy is a holistic practice that uses crystals to promote physical, emotional, and spiritual healing. 
In this article, we'll explore how to use healing crystals for anxiety? how to use crystals for healing, common practices, scientific evidence, precautions, and more. So, let's dive into the magical world of crystal healing therapy!
History Of Crystal Healing
Crystals have been prized for their beauty and symbolism for centuries. The use of crystals for healing dates back thousands of years. Ancient civilizations, such as the Egyptians, Greeks, and Chinese, all believed in the power of crystals. The Egyptians used lapis lazuli, a beautiful blue stone, for protection and to promote enlightenment. Greeks believed that amethyst could cure hangovers and prevent drunkenness. In Chinese medicine, jade was considered a crystal for emotional healing that can balance the body's energy and promote longevity.
Today, crystal healing therapy continues to gain popularity and people all over the world incorporate crystals into their wellness routines.
Crystal Healing Therapy Benefits
Crystal healing therapy can have several benefits for physical, emotional, and spiritual well-being. Here are some of the potential benefits of crystal healing therapy:
The very important benefit of crystals is to calm the mind and soothe the nervous system. It also reduces the feelings of stress and anxiety.

In crystal healing therapy some crystals, such as clear quartz and amethyst, are believed to have immune-boosting properties. These crystals prevent illness and promote overall health.
It balances the chakras. In Sanskrit, chakra means "wheel" and represents our body's energy flow. Your seven chakras are actually energy centers that regulate your emotions. So Crystals promote overall harmony and balance.
Crystal therapy enhances creativity and intuition. To open Third Eye Chakra Some crystals, such as lapis lazuli and moonstone, can help people tap into their inner wisdom and inspiration.
Certain crystals, such as amethyst and howlite, have calming properties and can cure insomnia.
Crystals can also reduce physical pain and discomfort and reduce inflammation.
Furthermore, when you place crystals all over the body it transforms our spiritual growth. Some crystals, such as selenite and labradorite can facilitate transformation. They help people connect with their higher selves and explore their spiritual paths.
What Are The 7 Chakra And Their Crystals?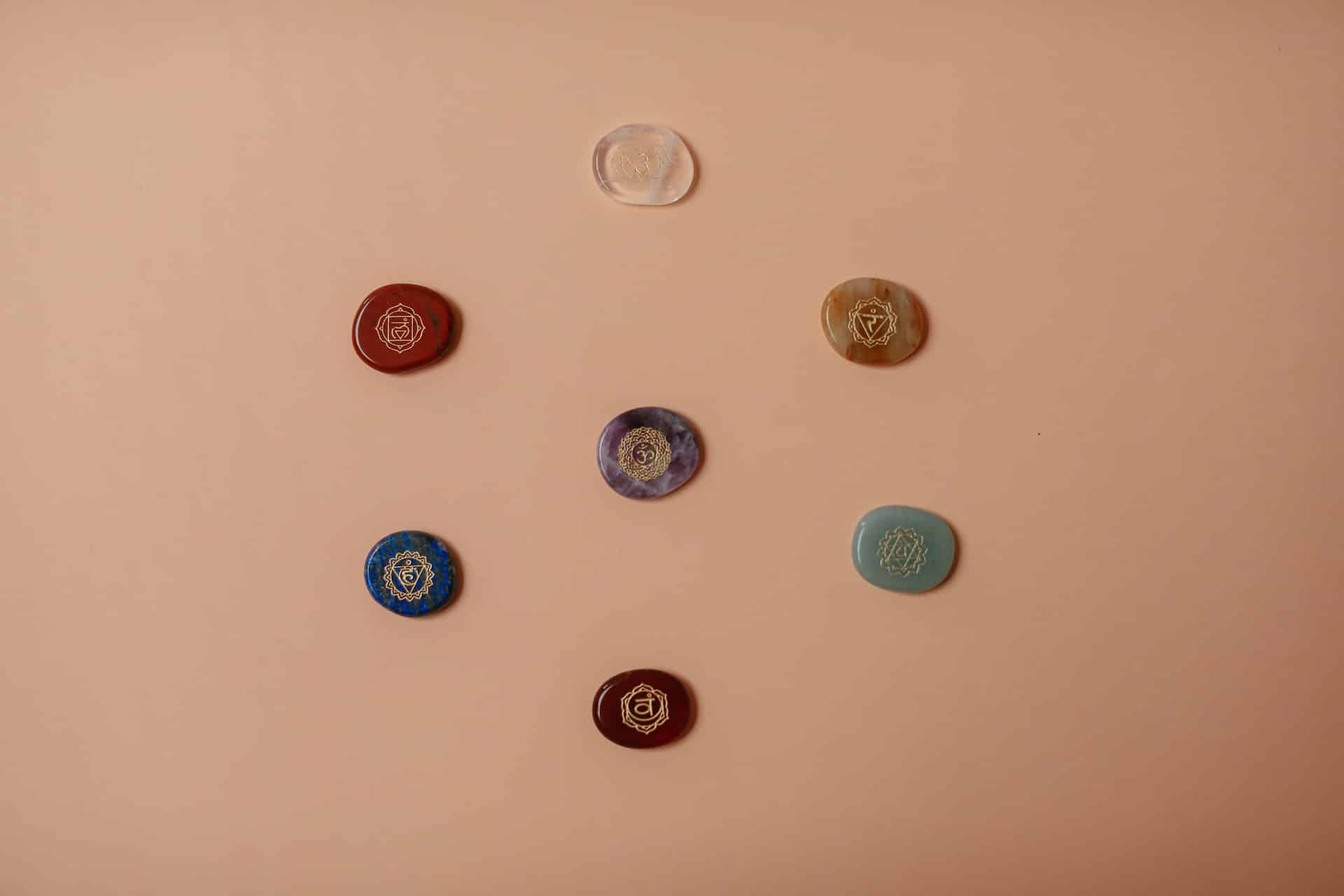 Chakra crystal healing therapy is a practice that involves balancing and aligning the seven chakras, which are energy centers located along the spine. Furthermore, each chakra represents a specific color, emotion, and physical function. When the chakras are in balance, they promote overall health and well-being. Here are the seven chakras and their associated colors and functions:
Root

chakra is red and located at the base of the spine. It is associated with grounding, survival, and the physical body.

Sacral chakra is orange and located in the lower abdomen. It is associated with creativity, pleasure, and emotional well-being.
Solar Plexus Chakra represents yellow and

is in the upper abdomen. The solar plexus chakra is associated with self-esteem, personal power, and willpower.

Heart chakra represents green and is in the center of the chest. This chakra represents love, compassion, and emotional balance.
Throat Chakra is blue and

represents communication, self-expression, and truth.

Third eye chakra is indigo and located in the center of the forehead and represents intuition, insight, and spiritual awareness.
The crown chakra represents violet color and connection to the divine, spiritual enlightenment, and higher consciousness. It is located at the top of the head. 
So different crystals represents these chakras and can help to balance and align them. Use color therapy healing crystals to amplify the energy and promote healing. 
How To Use Crystals Therapy For Healing?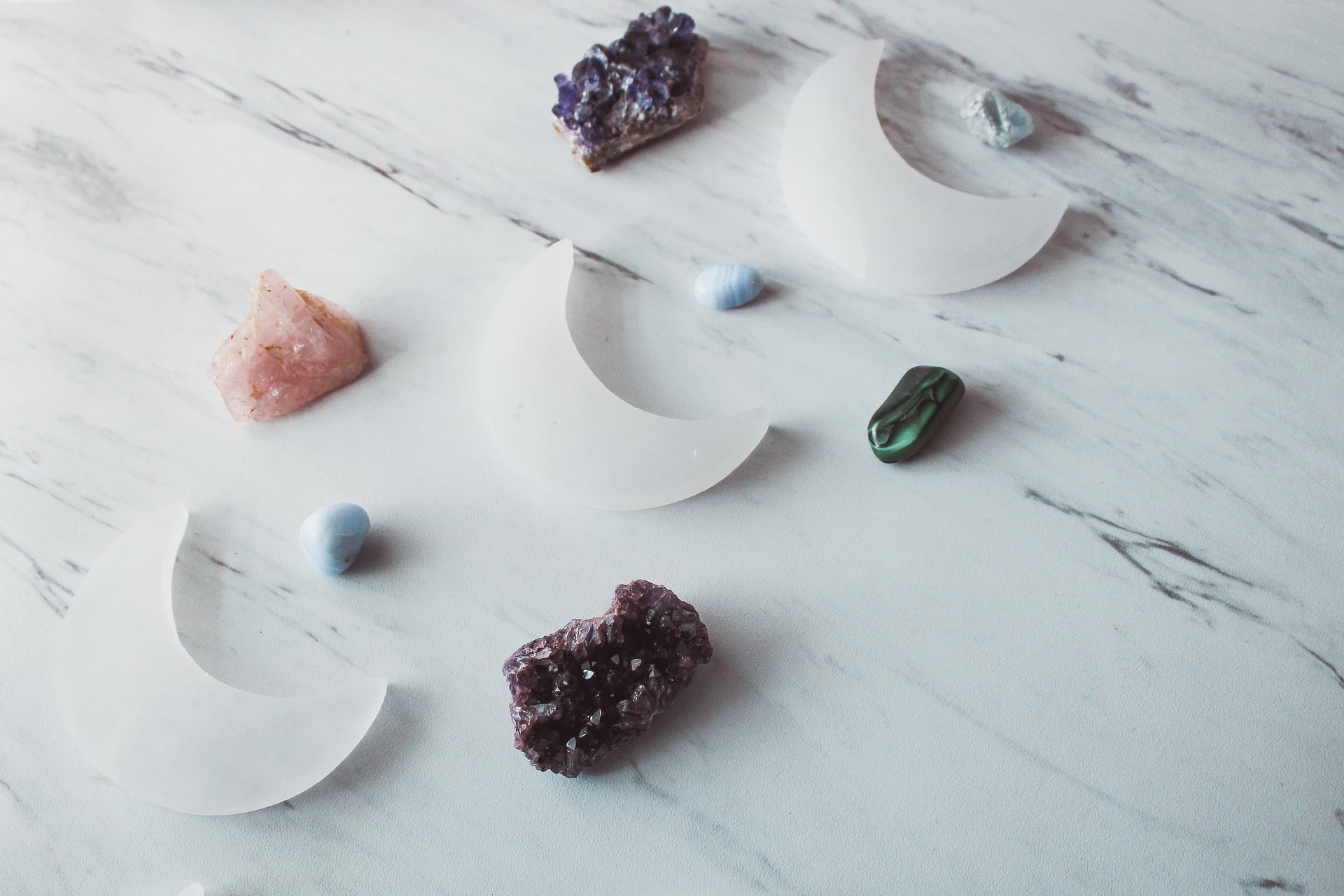 Here are some ways to use crystals for healing:
Before using a crystal for healing, it's important to cleanse it and remove any negative energy it may have picked up. You can cleanse a crystal by holding it under running water or placing it in sunlight or moonlight.
Once you cleanse the crystal, you can charge it with positive energy. You can charge a crystal by holding it and visualizing positive energy flowing into it. Another way is by placing it on a piece of selenite or a quartz cluster.
To use a crystal for a specific purpose, you can program it with your intention. Hold the crystal and focus on your intention. Say a positive affirmation or mantra to infuse the crystal with your energy and intention.
Placing The Crystal On The Body
One of the most common ways to use crystals for healing is to place them near the body. You can place a crystal on the corresponding chakra or area of the body you want to focus on. Also, you may hold it in your hand during meditation or relaxation.
Hold the crystal in your hand or place it on your body and visualize yourself surrounded by healing energy and positive vibrations.
It's important to note that crystal healing therapy can be a helpful addition to your wellness routine. However, don't use crystal healing therapy as a substitute for professional medical or mental health treatment. furthermore, if you have any concerns about your physical or mental health, please consult a licensed healthcare professional.
Scientific Evidence Of Gemstones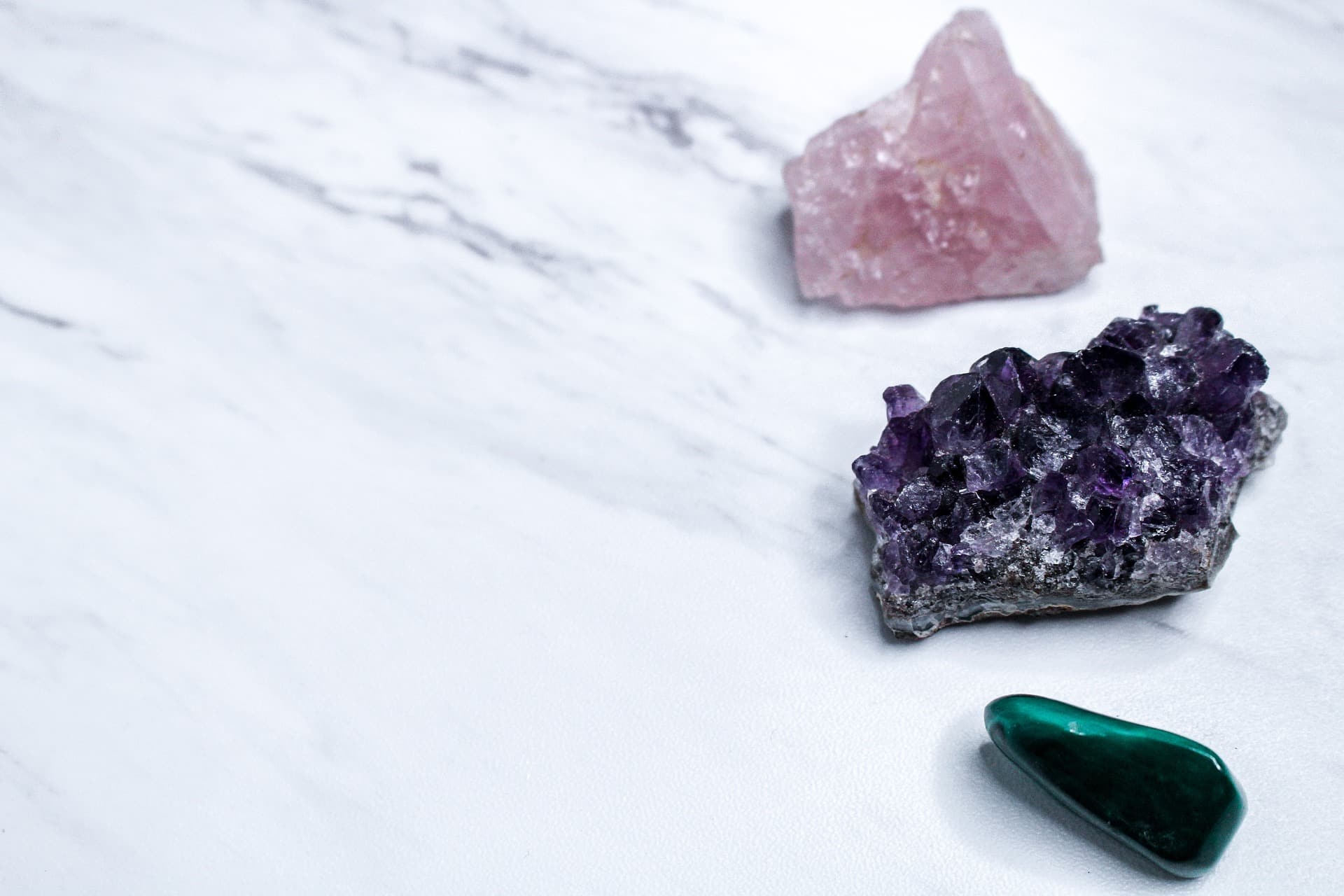 The scientific evidence for crystal healing therapy is currently limited and mixed. While some studies show promising results, others found no significant effects. One study published in the Journal of Complementary and Alternative Medicine suggests that patients who received crystal healing therapy had a significant reduction in pain. Also, the participants showed remarkable improvement in their quality of life as compared to those who received a placebo treatment. According to another study, crystal therapy is effective in reducing anxiety and depression in cancer patients.
In short, the scientific evidence for use of crystal for emotional healing therapy is currently debatable. However, many people find it helpful for promoting relaxation, reducing stress, and improving overall well-being. Moreover, use crystal healing therapy with a qualified healthcare provider and ensure that it is safe and appropriate for your individual needs.
In conclusion, as with any complementary therapy, it is important to approach crystal healing therapy with an open mind. Whether you believe in the spiritual properties of crystals or simply enjoy their beauty, incorporating them into your self-care routine may offer benefits for your mind, body, and spirit.