Rosacea is a frustrating condition, leaving many people self-conscious about their appearance. Microneedling for rosacea might be the solution you've been searching for! This innovative treatment uses tiny needles to stimulate collagen production and renew the skin. 
Injecting needles in the face sounds scary, but microneedling has become a popular option for rosacea treatment. Microneedling for rosacea helps to improve the appearance of redness, inflammation, and acne-like bumps by promoting collagen production. Also, Microneedling improves skin texture and enhances the absorption of topical treatments. 
Microneedling is a safe and effective treatment option for those with mild to moderate rosacea. Read our article to know more about is microneedling safe for rosacea skin and when to give it a try.
Is Microneedling Good For Rosacea?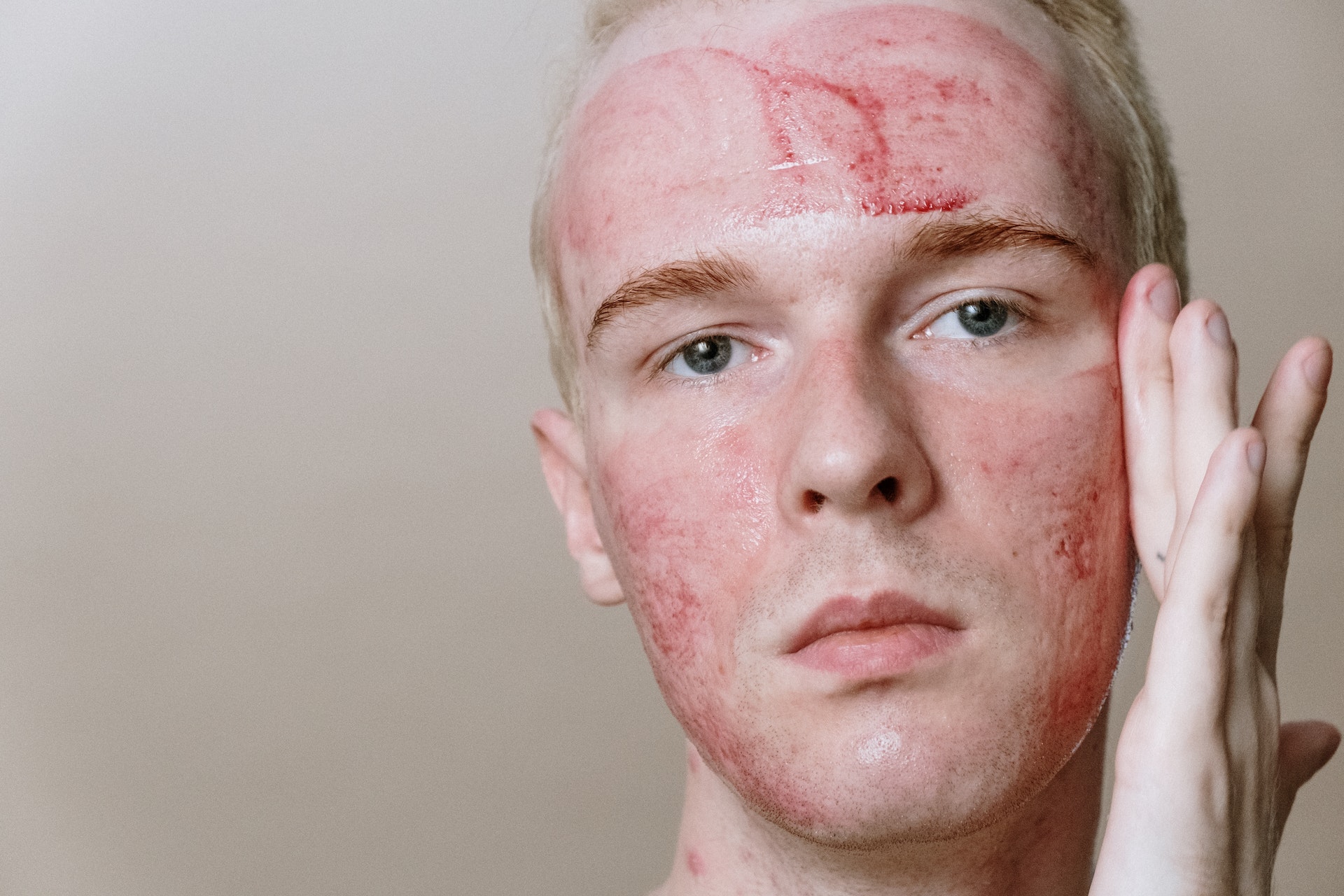 Yes! Microneedling can offer several benefits for those with rosacea, including:
Reducing inflammation and redness. Microneedling can revive the building of collagen and elastin. This strengthens the skin and reduces inflammation and redness associated with rosacea.
Improving skin texture. The tiny punctures created during microneedling can help improve the texture and smoothness of the skin, reducing the appearance of acne-like bumps and unevenness.
Enhancing absorption of other treatments as

Microneedling can create microchannels in the skin. This helps increase the absorption of treatments such as antibiotics or vitamin C. 

Minimal downtime as minimally invasive procedure that requires little downtime, makes it a convenient treatment option for those with busy schedules.

The results of microneedling can be long-lasting. As the new collagen and elastin fibers created during the procedure can continue to improve the skin's texture and appearance for several months after the treatment.
What Is The Main Cause Of Rosacea?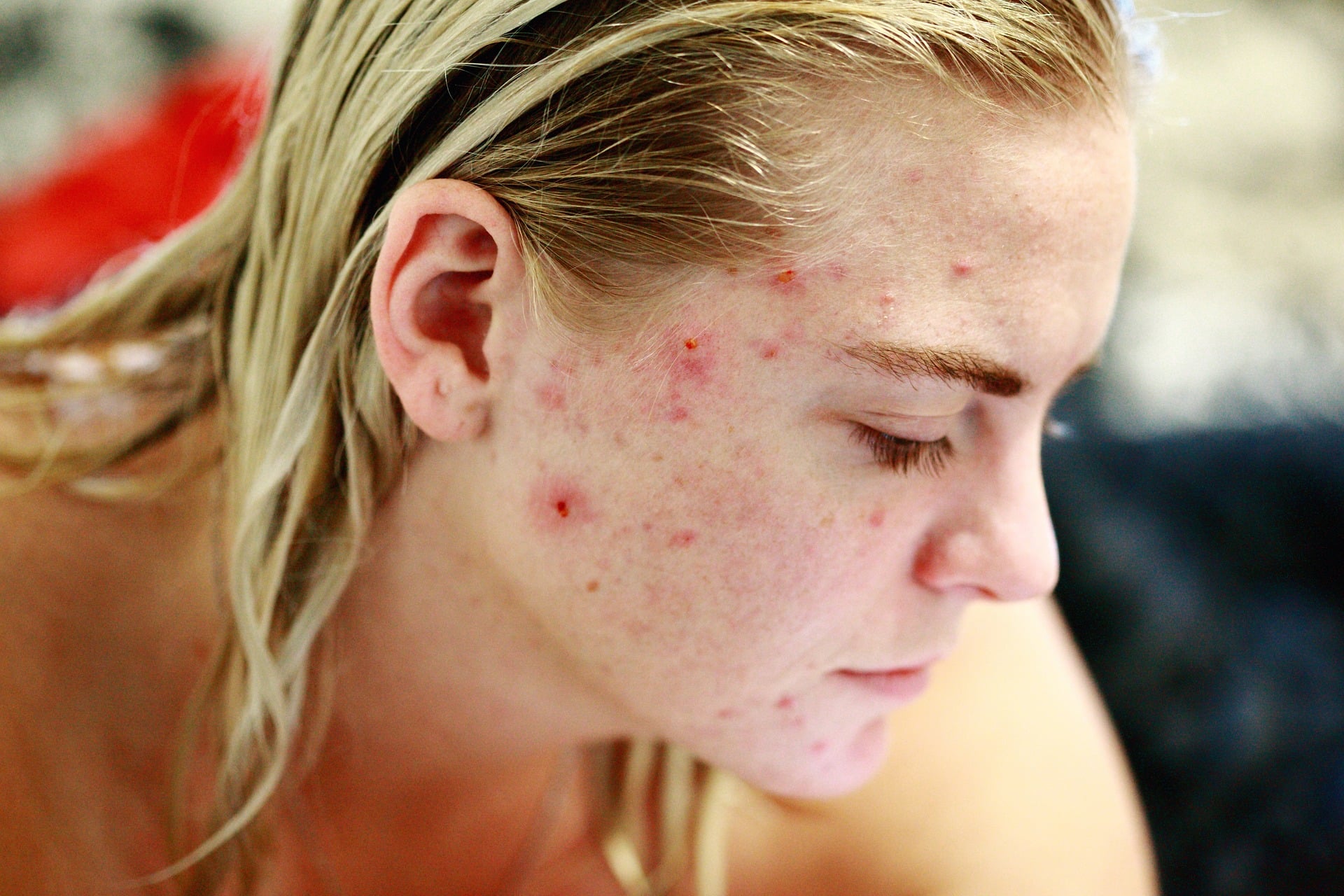 Rosacea is a chronic skin condition that primarily affects the face and is characterized by redness, flushing, inflammation, and acne-like bumps. It often develops in adults between the ages of 30 and 50. The exact cause of rosacea is unknown and already subject of ongoing research. It is believed rosacea is a combination of many genetic and environmental factors. Some of the factors that are thought to contribute to the development of rosacea include:
Abnormalities in the immune system.

 People with rosacea may have an immune system that overreacts to certain triggers, leading to inflammation and redness.

One of the main factors is genetics. It seems that rosacea pop up because of ancestry and run in families, suggesting that there may be a genetic component to the condition.

Demodex mites.

These tiny mites live on human skin, including the face. It's believed that the presence of these mites may trigger an immune response, leading to inflammation and redness.

Exposure to certain triggers, such as sunlight, spicy foods, alcohol, and stress, can worsen rosacea symptoms in some people.
Although these factors may contribute to the development of rosacea but they do not necessarily cause it. As not everyone with these risk factors will develop the condition.
Microneedling Rosacea Study
There is a limited scientific evidence supporting microneedling for rosacea, but the current microneedling rosacea study suggests that it can be a useful treatment option.
A study published in the Journal of Cosmetic Dermatology evaluated the effectiveness of microneedling in improving rosacea symptoms. The study involved 30 patients with mild to moderate rosacea who underwent six sessions of microneedling over three months. Researchers found that microneedling significantly reduced redness and improved overall skin texture in most patients. They also reported minimal side effects and concluded that microneedling is a safe and effective treatment for rosacea.
The researchers found microneedling with vitamin C significantly improved redness, skin texture, and hydration of the skin. While these studies suggest that microneedling can be an effective treatment for rosacea, more research is needed to confirm its efficacy and safety.
What Should I Avoid After Microneedling Treatment For Rosacea?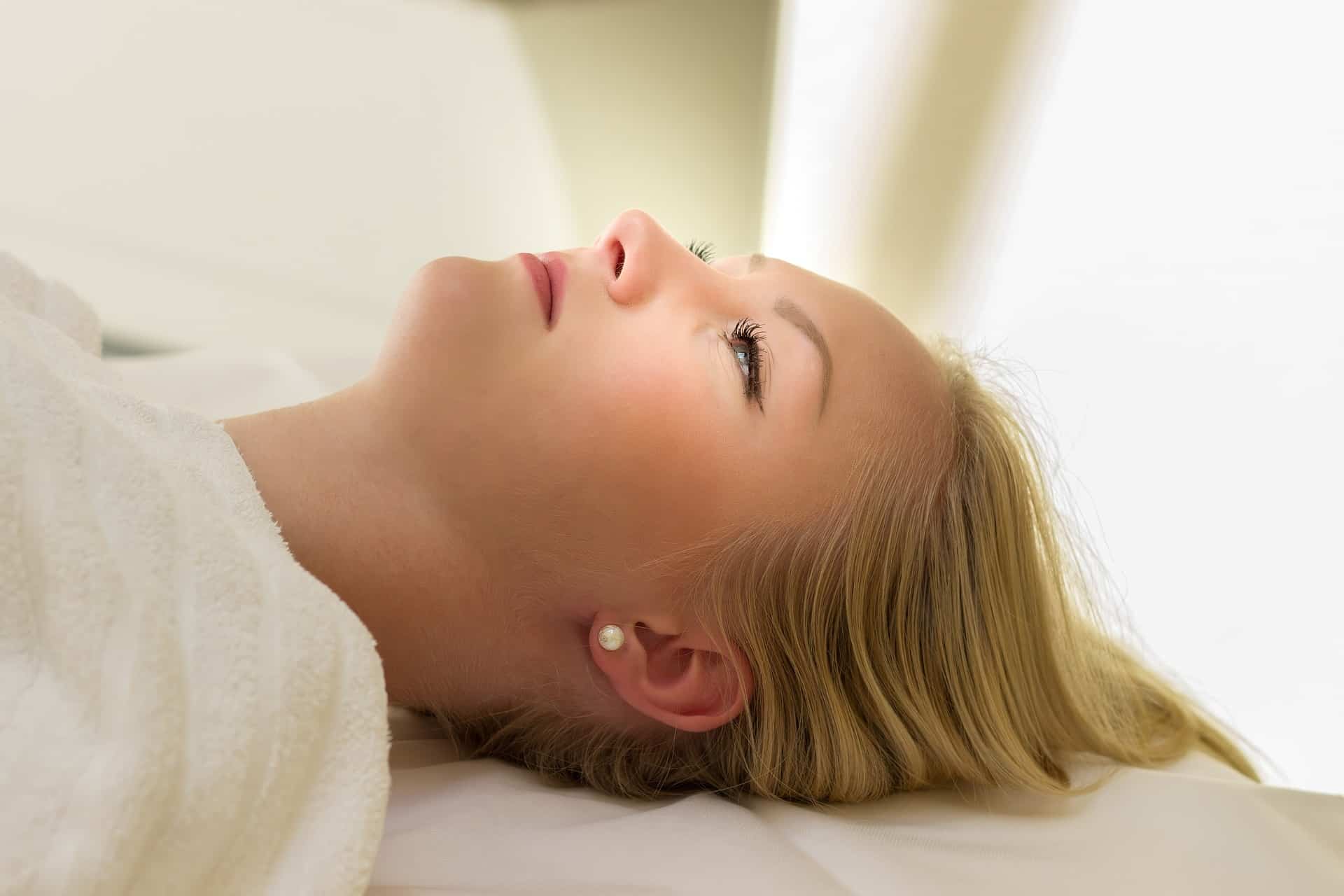 After microneedling for rosacea, it's important to take proper precautions to promote healing and minimize the risk of complications. Here are some general precautions to follow:
Keep The Treated Area Clean
 Firstly, Keeping the treated area clean is important to reduce the risk of infection. Use a gentle cleanser and avoid touching or scratching the area. Don't go for any activities that can heat your skin, such as hot tubs, saunas, or strenuous exercise for at least two days after the treatment. This will help to prevent any further irritation to your skin.
Avoid Harsh Skincare Products After Rosacea Treatment
Don't use harsh or irritating ingredients such as retinoids or acids for at least a few days after microneedling. Refrain from using any skin product like scrubs, toners, glycolic acid, retinoids (RetinA or retinol), or bleaching creams (hydroquinone). These products can irritate your skin and slow down the healing process.
Don't Use Makeup Or Other Skincare Products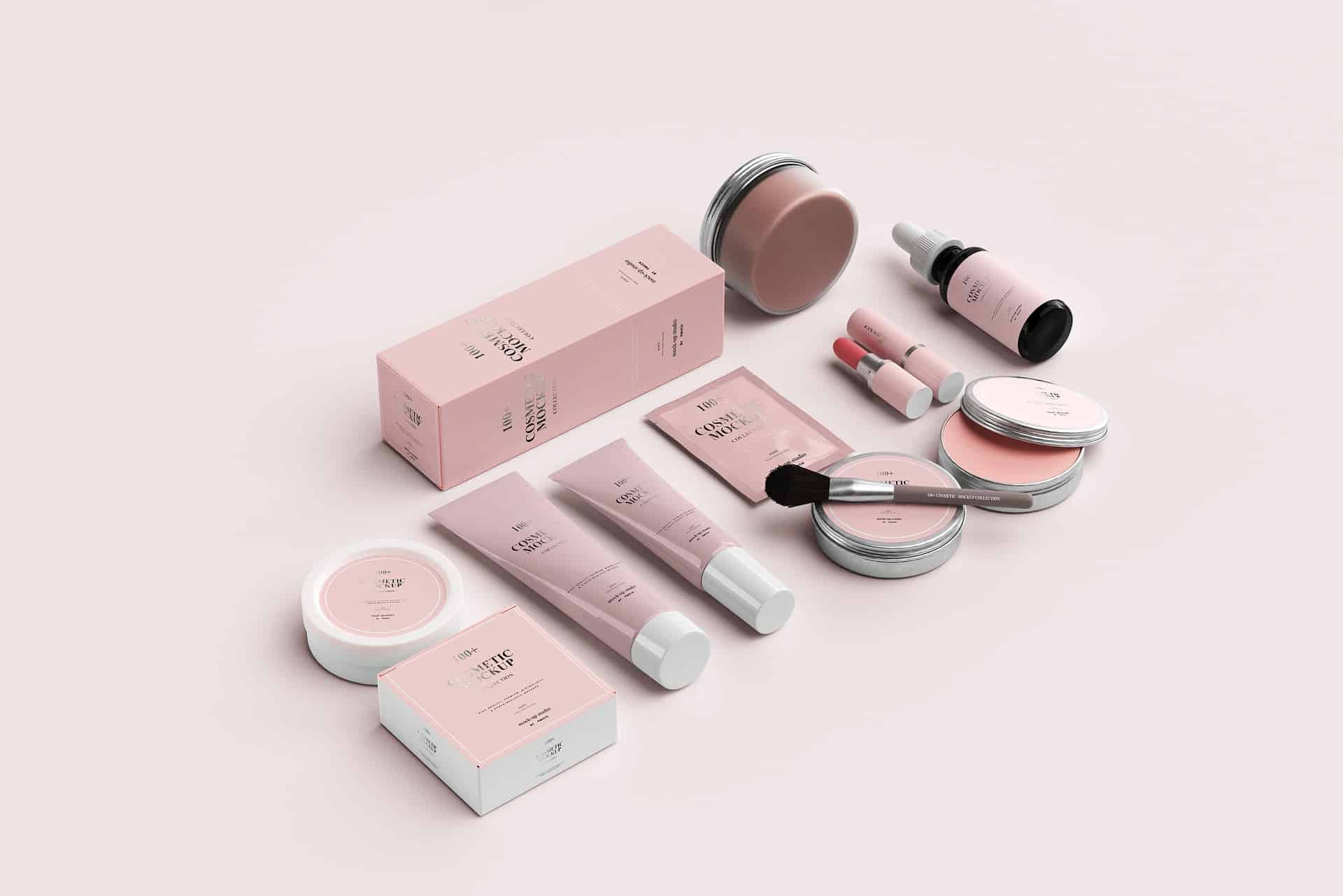 For at least 24 hours after microneedling, avoid using makeup on the treated area. Choose non-clogging products for the first week after the treatment. Apply moisturizer at least two times a day. Using a vitamin C serum daily can help with healing and decrease pigmentation.
Avoid Sun Exposure After Microneedling Treatment
After microneedling for rosacea, your skin may be more sensitive to sunlight. It's important to avoid sun exposure and wear broad-spectrum sunscreen. Use sunscreen daily for at least three months after your last treatment. The sunscreen should offer broad-spectrum protection (UVA and UVB) and have a sun protection factor (SPF) of 30 or more. Use your sunblock 20 minutes before going anywhere and repeat this process after every two hours.
For the first 24-48 hours after microneedling for rosacea, avoid strenuous exercise or activities. These exercises may cause excessive sweating or irritation to the treated area.
After Microneedling Follow Post-Treatment Instructions
Your healthcare provider or dermatologist will provide specific instructions on caring for your skin after microneedling for rosacea. Following these instructions carefully is important to promote healing and optimize results. Overall, proper post-treatment care is essential to minimize the risk of complications and promote optimal results after microneedling for rosacea. The week after your microneedling rosacea treatment, you may notice that your skin is smoother and more radiant. Just be sure to take care of it properly so you can enjoy the full benefits of the treatment!
In conclusion, microneedling is an innovative and effective treatment for managing rosacea symptoms. It stimulates collagen production, reduces inflammation, and improves skin texture. It is a popular choice among those seeking a natural and non-invasive approach to treating their skin concerns. However, it is important to consult with a qualified and experienced practitioner. With the right care and attention, microneedling can be a game-changer in rosacea treatment. Let's get ready to put your best face forward!