Shiatsu face massage is a natural and effective way to achieve a glowing complexion and melt away the tension. This ancient Japanese technique reduces wrinkles and has a lot of physical and mental health benefits. Furthermore, by targeting pressure points on the face, Shiatsu massage can reduce headaches, improve sinus congestion, and promote relaxation. Let's explore the Shiatsu face massage benefits and know how to do this facial massage at home. So say goodbye to stress and hello to a healthy, youthful glow!
9 Amazing Shiatsu Face Massage Benefits
This massage has its roots in traditional Chinese medicine and was developed in Japan in the early 20th century. The word "shiatsu" means "finger pressure" in Japanese. This massage involves applying pressure to specific points on the body. Shiatsu is also known as a Chinese face massage for wrinkles.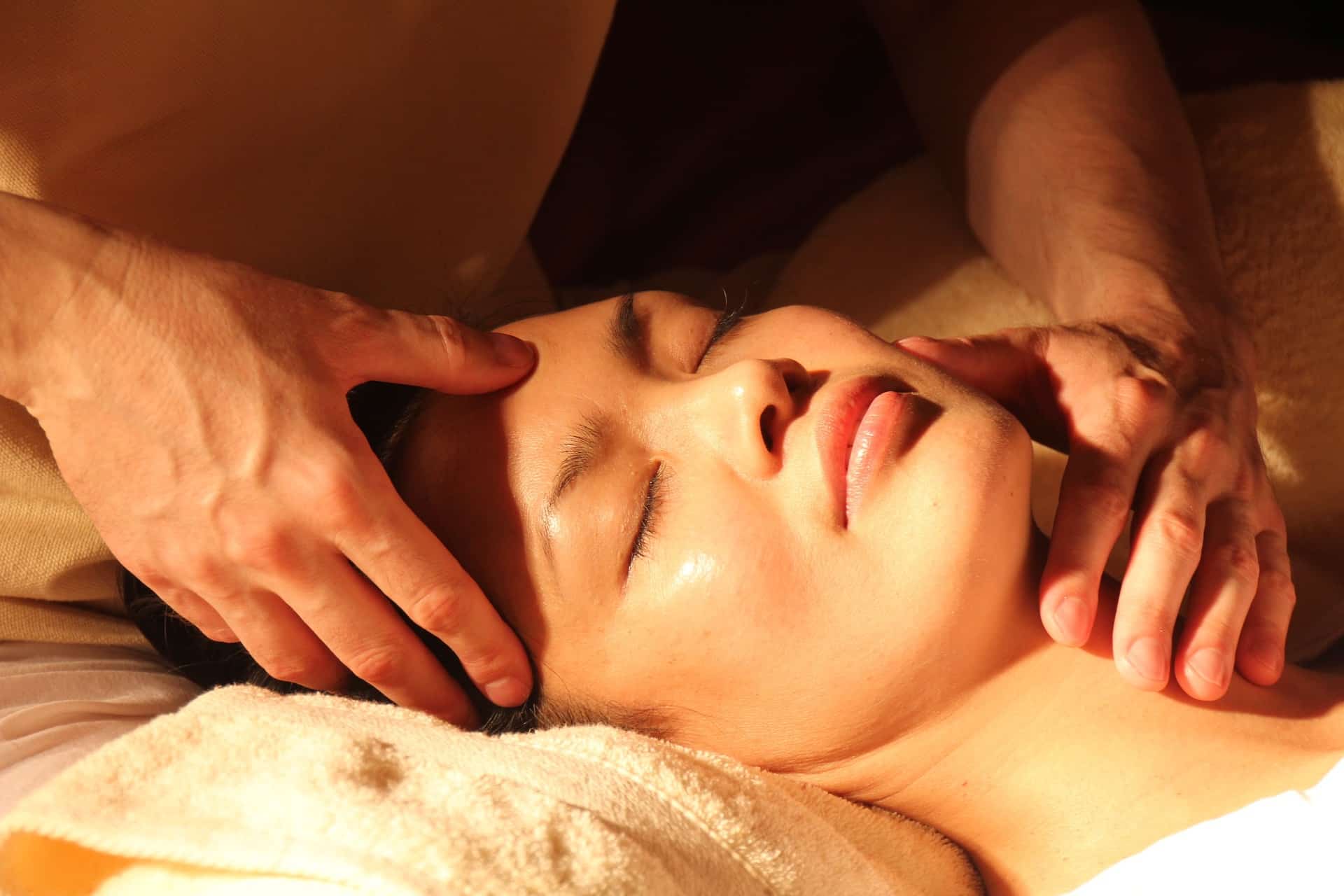 Shiatsu face massage involves applying pressure on the face, particularly around the temples and forehead. By stimulating these pressure points, Shiatsu massage helps alleviate tension and migraine. A study published in the Journal of Traditional and Complementary Medicine suggests that Shiatsu massage significantly reduced the frequency and intensity of headaches in participants.
A small study published in the Journal of Alternative and Complementary Medicine suggests that Shiatsu massage effectively reduces nasal congestion. It involves applying pressure to specific points on the face, particularly around the nose and cheekbones. Also, this therapy stimulates the flow of lymphatic fluids and increases circulation to the face. 
Reduces Fine Lines And Wrinkles
It is the ideal procedure to reduce fine lines and wrinkles. This face massage for wrinkles increases facial circulation and stimulates collagen production. Collagen improves skin elasticity and firmness. 
This facial massage stimulates the release of endorphins which are natural painkillers. A study published in the Journal of Bodywork and Movement Therapies suggests that Shiatsu massage effectively reduces anxiety and stress and promotes a sense of calm.
Shiatsu Massage Benefits For Skin
Who does not want to have a flawless skin? Shiatsu massage improves skin tone by increasing circulation to the face. It also reduces puffiness and increase skin elasticity. Furthermore, Shiatsu massage flush toxins out of body by stimulating the lymphatic system thus contributing to a healthy complexion.
TMJ stands for Temporomandibular Joint which connects the jawbone to the skull. It is responsible for allowing jaw movement while speaking, chewing, and yawning. Shiatsu reduces pain and discomfort associated with TMJ. This therapy is an exceptional face massage for jawline. Moreover, it also relieves tension and improves the range of motion in the jaw by applying pressure around the jaw and temple area. 
Shiatsu Massage Benefits for Neck And Shoulder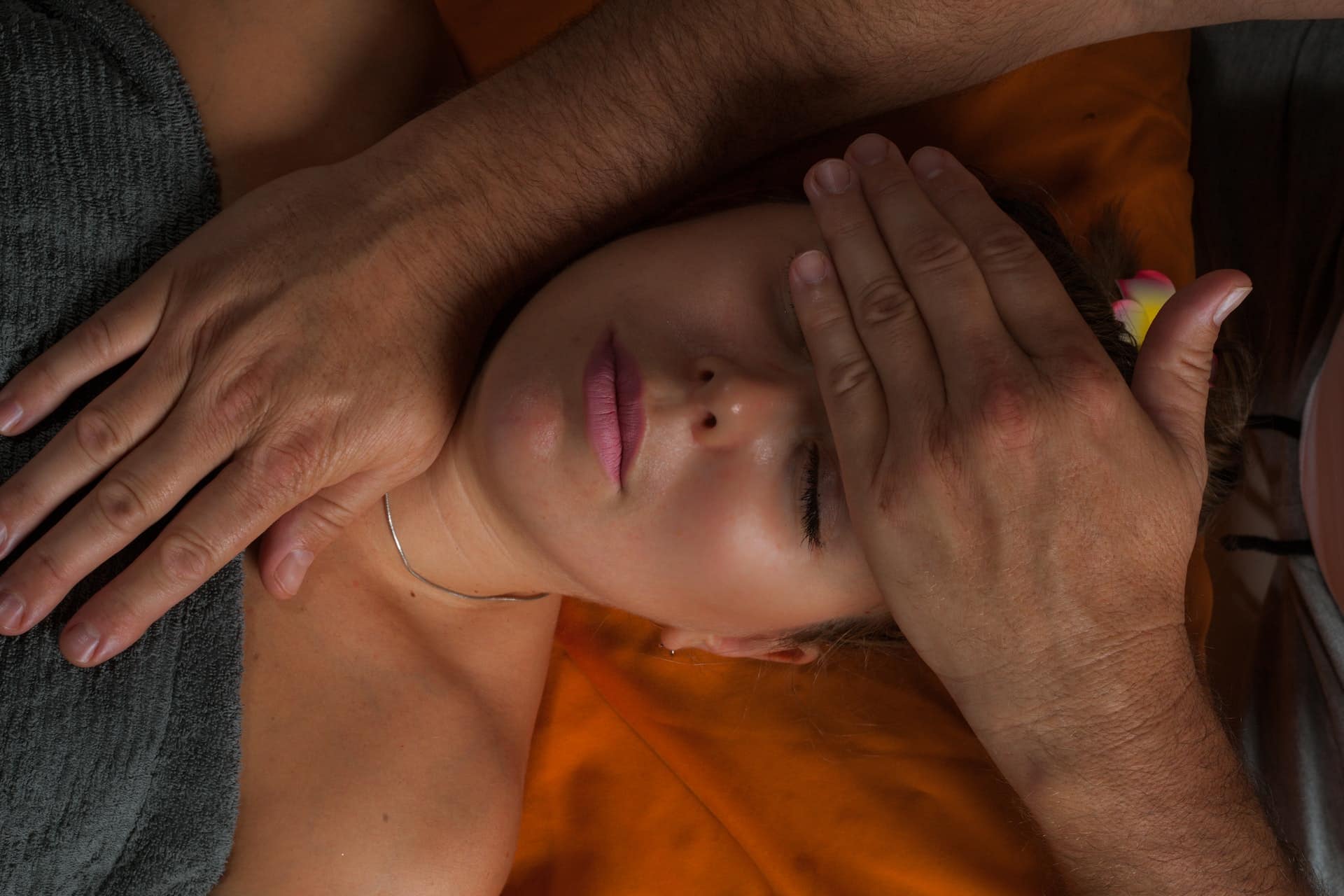 This method of applying pressure to specific acupressure points cures the rigidity in the muscles. So shiatsu massage helps in reducing tension and tightness in the neck and shoulder area. Particularly for individuals who sit at a desk for long periods or engage in repetitive movements. 
Massaging and pressuring the lymphatic system increases circulation throughout the body. This can help the body rid itself of toxins and waste products that contribute to improved immune function.
Shiatsu Massage For Sleep
In this day and age, stress and anxiety are common causes of sleep disturbances. The acupressure points on the face are connected to various organs and systems in the body. Shiatsu balances the body's energy and promotes a sense of calm and well-being. In short, regular Shiatsu facial massage at home can be a natural and effective way to improve sleep quality. 
4 Types of Facial Massages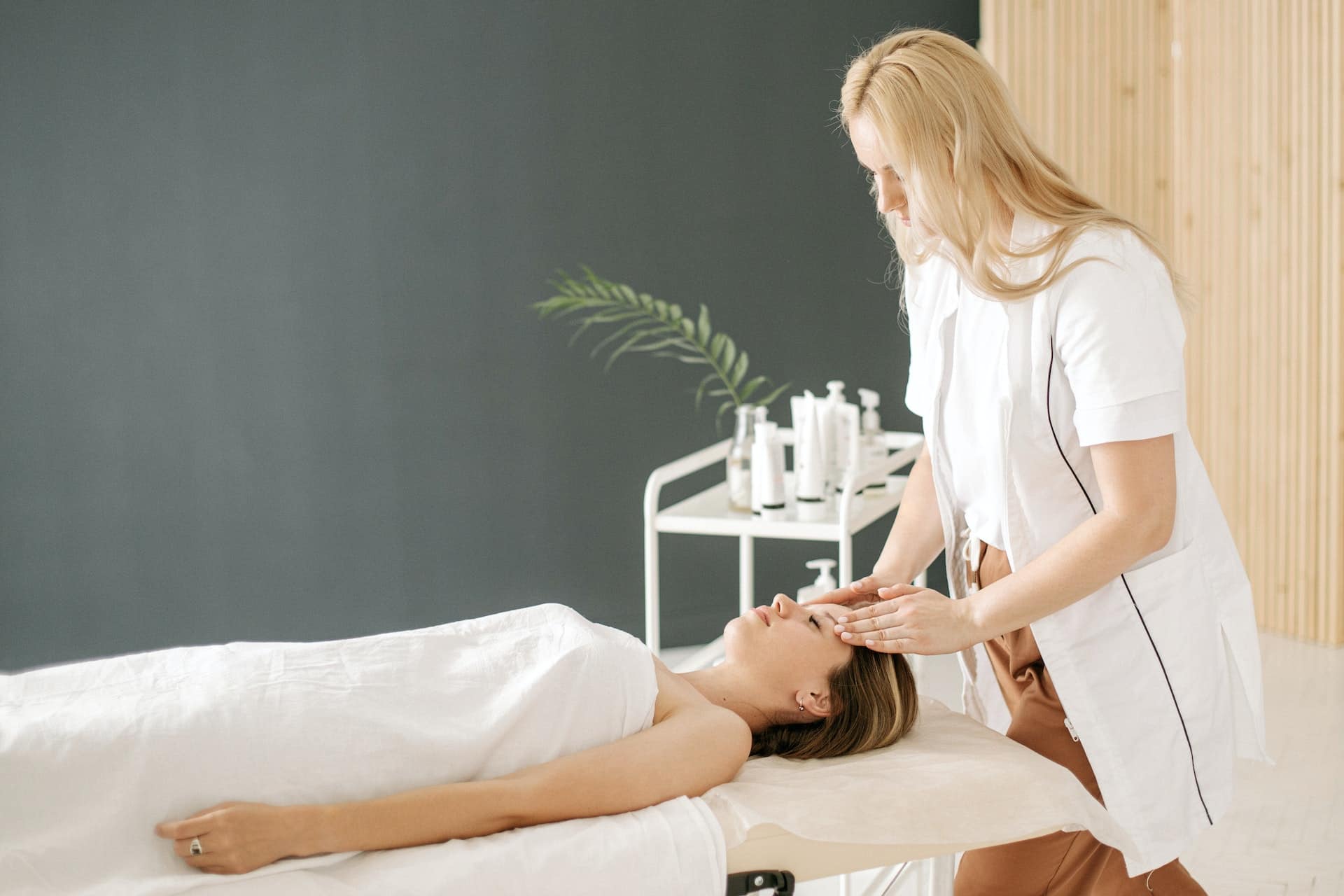 Discover the power of relaxation and rejuvenation with these 4 types of facial massage techniques.
This is a traditional form of Shiatsu massage that incorporates various techniques, such as acupressure, stretching, and joint mobilization.
There are specific reflex points on the face, which correspond to various organs and systems in the body. By stimulating these points, facial reflexology improves circulation and overall well-being.
Japanese healing practices, such as Reiki and lymphatic drainage, are involved in shiatsu massage. 
This traditional Chinese technique uses a small, smooth tool to scrape the skin in a gentle, upward motion. Gua Sha reduces puffiness and promotes lymphatic drainage.
These are just a few examples of the different types of Shiatsu facial massage available. Each technique offers unique benefits and can be tailored to meet the individual needs and preferences of the client.
How To Do A Shiatsu Facial Massage At Home?
Shiatsu face massage is a gentle and non-invasive technique. With regular practice, you can experience the amazing benefits of Shiatsu face massage from the comfort of your own home. Here is step by step guides to do facial massage at home:
Find a quiet, comfortable space to relax and focus on the massage.

Begin by washing your hands and face to ensure your skin is clean and free of dirt and oil.

Sit comfortably and take a few deep breaths to relax your body and mind.

Using your fingertips, apply gentle pressure to the acupressure points on your face. These points are located around the temples, forehead, cheeks, nose, and jawline.

Apply firm but gentle pressure for 3-5 seconds, then release. Repeat this process on each acupressure point several times, as desired.

Focus on areas where you feel tension or discomfort, and spend extra time on those areas.

Use circular or sweeping motions as you massage your face, and be sure to avoid pulling or stretching the skin.

You can also incorporate a facial oil or serum into your massage for added hydration and nourishment.

Take your time and enjoy the process, allowing yourself to relax fully and unwind.
For Extracting Shiatsu Benefits How Often To Massage Your Face?
The frequency of Shiatsu face massage depends on individual preferences and needs. Some people may benefit from daily massages, while others may prefer to do it once or twice a week. It is generally safe to perform Shiatsu face massage regularly, as it is a gentle way to relax your skin.
However, over-massaging the face can lead to irritation, so it is important to be gentle and not apply too much pressure. A Shiatsu therapist can determine the best frequency and duration of Shiatsu face massage for your individual needs.
Does Shiatsu Face Massage Use Oil?
Shiatsu massage typically does not use oil, as it primarily involves applying pressure to specific points on the face using fingers and hands. However, some types of facial massages, such as Japanese facial massages incorporate oils or other skin care products to enhance the benefits of the massage. 
In shiatsu, the benefits of massaging face with a massager are numerous. It improves your skin's texture and tone while also providing relaxation and reduces stress. However, it is important to choose a massager that is specifically designed for face massage.
Precautions While Doing Shiatsu Face Massage
While Shiatsu face massage is generally safe and non-invasive, there are some precautions to keep in mind:
Avoid massaging areas that are bruised, swollen, or have cuts or abrasions.
Be gentle and avoid applying too much pressure, especially around the eyes and mouth.
If you have skin conditions, such as acne or rosacea, consult a dermatologist before performing Shiatsu face massage.
Do not perform Shiatsu face massage if you have a fever or contagious illness. As this can exacerbate your symptoms and potentially spread the illness. 
During the massage, if you feel any pain or discomfort, stop immediately and seek advice from a healthcare professional.
In conclusion, Shiatsu face massage can offer numerous benefits for your skin and overall well-being. From reducing fine lines and wrinkles to alleviating stress, Shiatsu massage leads to a healthier and more radiant complexion. So treat yourself to a little self-care and discover the power of shiatsu facial massage for yourself!