In today's world, the charisma of flawless skin takes center stage. Especially, women spend a lot of their time and income to beautify their skin. Today, we are taking you into the magical world of 5 types of facial massages that can reverse ageing and bring back your youth. Read it carefully to uncover the hidden potential of your skin.
In this journey, we are going to delve deeper into the true skin transformation. From the soothing strokes of Swedish massage to the ancient wisdom of skin care, each type of facial massage possesses unique powers. Stay with us to nourish your skin, uplift your spirit, and transport you to unparalleled bliss.
5 Types of Facial Massages That Can Reverse Ageing
The 5 types of facial massages that are world famous for their magical results, are:
Lymphatic Drainage Facial Massage

Gua Sha Facial Massage

Ayurvedic Facial Massage
Swedish Facial Massage is a well-known technique that is based on the concept of a Swedish massage. This professional facial massage technique involves a series of gliding, kneading, and tapping movements on the face, neck, and low naked area. The therapist uses their hands and fingertips to apply gentle pressure and rhythmic strokes.
The soft and flowing movements of Swedish Facial Massage induce a deep sense of relaxation, calming both the mind and body. Light massage strokes increase blood flow to the facial tissues. It also promotes better oxygen and nutrient delivery which nourishes the skin.
By targeting the facial muscles, Swedish Facial Massage release tension and ease muscle tightness. They also reduce the appearance of facial lines and wrinkles. Swedish facial massage also encourage lymphatic drainage, assisting in removing toxins and reducing puffiness. Moreover, it also improves circulation and contribute to a natural, radiant glow.
Regular Swedish Facial Massages refine the overall texture and tone of the skin. It promotes a more youthful and revitalized appearance. However, only a trained therapist applies the best facial techniques in a spa or wellness center. Techniques and tutorials are also available to practice self-massage at home.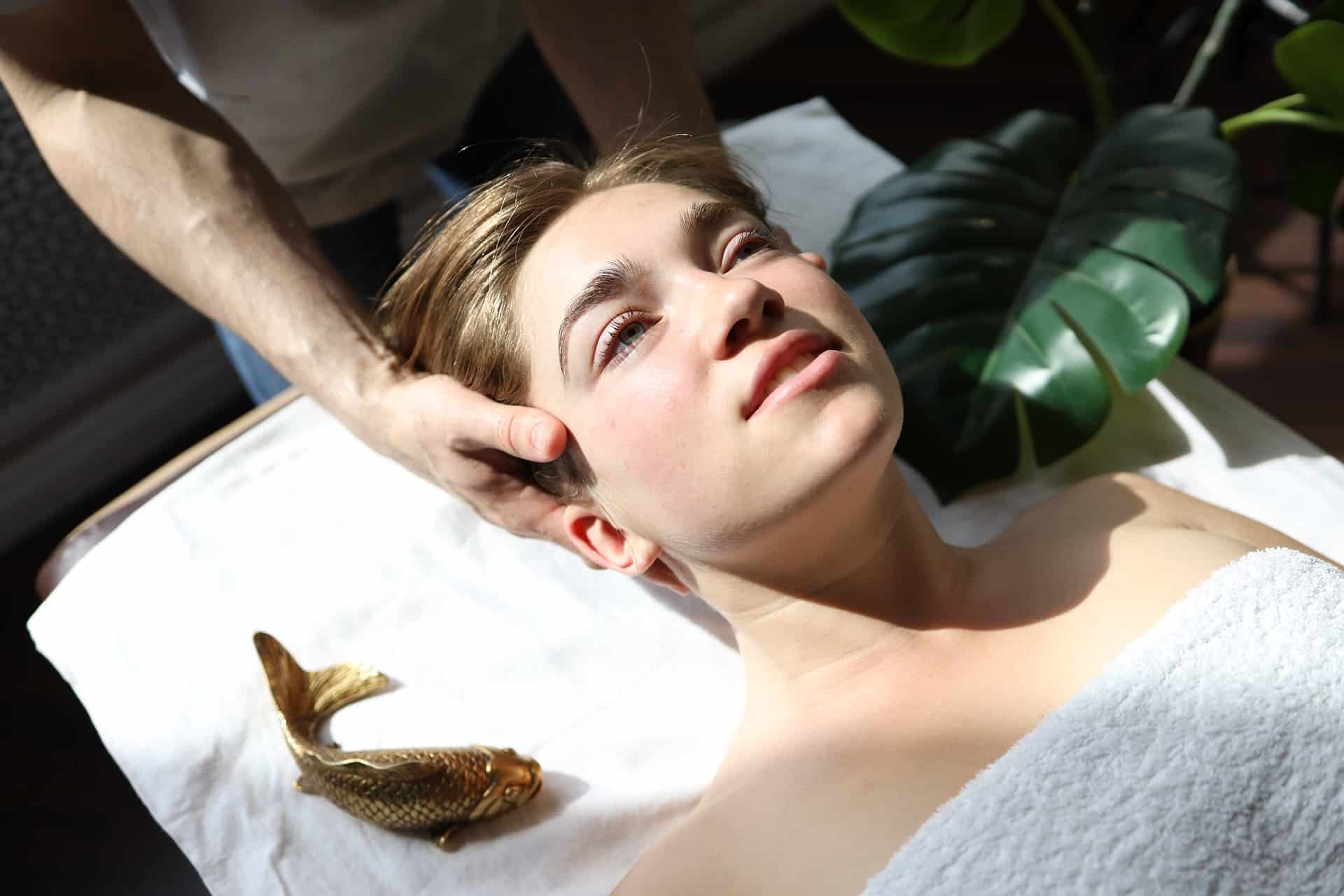 Shiatsu Facial Massage is a therapeutic technique that originated in Japan. However, it also draws inspiration from traditional Chinese medicine. This Facial Massage focuses on applying rhythmic finger pressure to specific facial acupressure points. The therapist uses their fingers, palms, and thumbs to exert gentle face massage. This balances the energy flow or "qi" throughout the body.
The Stimulation of acupressure points on the face release blockages and restore energy and harmony. The gentle pressure promote deep relaxation, eases tension and reduces stress. It also relieves muscle tension and tightness in the face, jaw, and neck. Moreover, this massage softens facial lines and promote a more relaxed appearance.
Shiatsu Facial Massage rejuvenates the skin by promoting cell renewal. It improves tone and texture, and promotes a youthful glow. With other forms of Shiatsu, this facial massage technique support the holistic well-being of the body, mind, and spirit. As mind and body are interconnected aspects of health.
While trained therapists often perform Shiatsu Facial Massage, techniques and tutorials are also available to practice self-massage at home. However, receiving professional guidance is recommended. It helps to understand the correct pressure points and techniques. Best facial massage techniques offer a unique blend of relaxation, energy balancing, and rejuvenation. 
Lymphatic Drainage Facial Massage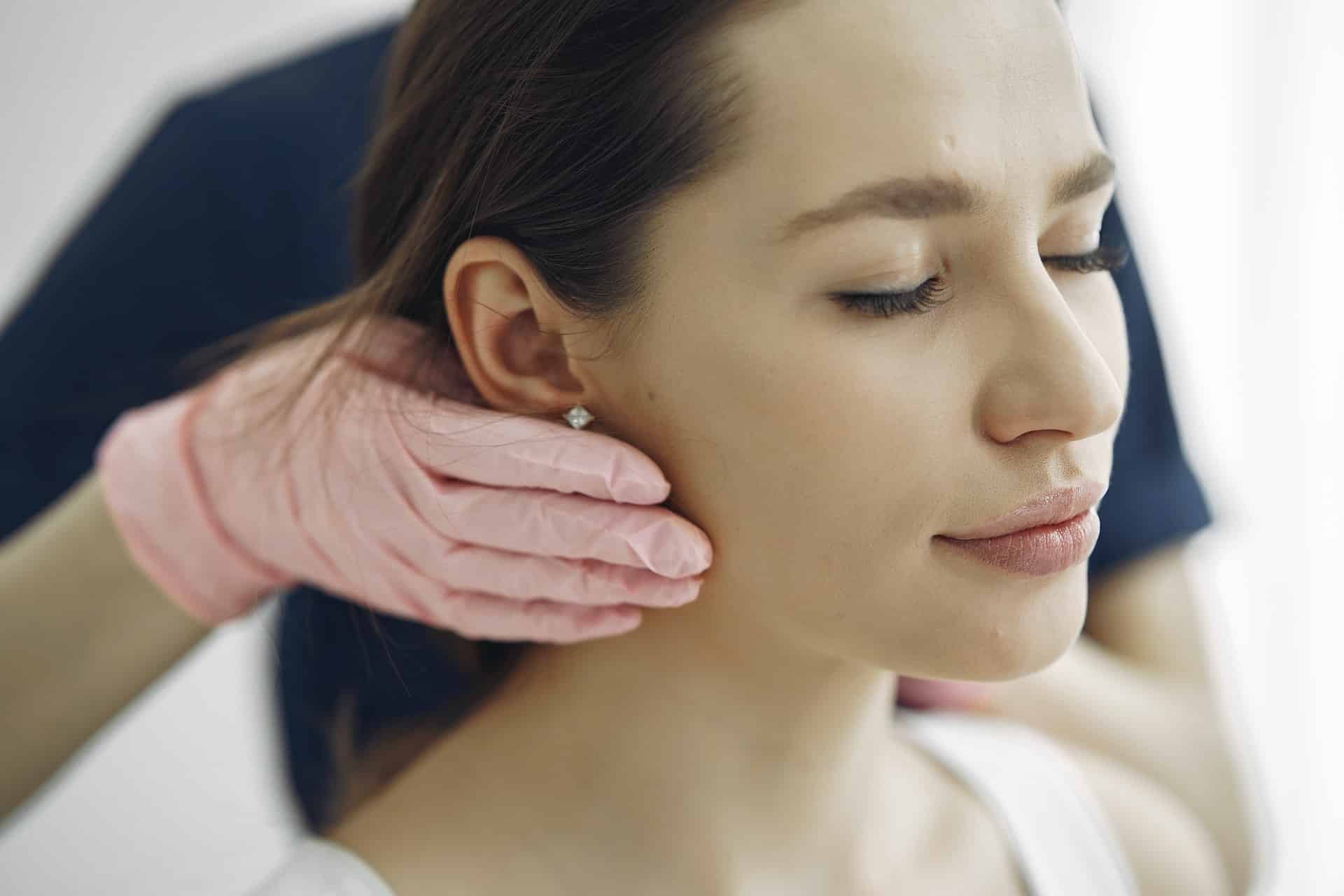 Lymphatic Drainage Facial Massage is a specialized technique that stimulates the lymphatic system to release detoxification and reduce facial puffiness.  It involves gentle, rhythmic strokes and light pressure applied to specific face and neck areas. The massage follows the natural flow of the lymphatic system, which removes waste and toxins from the body.
By stimulating circulation, Lymphatic Drainage Facial Massage eliminates toxins, excess fluid, and waste products from the facial tissues. This reduces puffiness and promotes a clearer complexion. Furthermore, this massage technique also reduces fluid retention and minimize facial swelling. Especially in areas prone to puffiness, such as the under-eye area and jawline.
Lymphatic facial massage enhances blood circulation and increase collagen production in the skin. That results in giving a younger look. By promoting lymphatic flow, the massage enhances the absorption of skincare products. Moreover, this massage also allows the product's active ingredients to penetrate deeper into the skin for optimal effectiveness.
Furthermore, the gentle and repetitive movements can induce a deep sense of relaxation. It relieves facial tension and has overall positive impact on the skin. Lymphatic Drainage Facial Massage is normally performed by a trained therapist with expertise in this technique. However, there are also self-massage techniques and tools available for individuals to practice at home.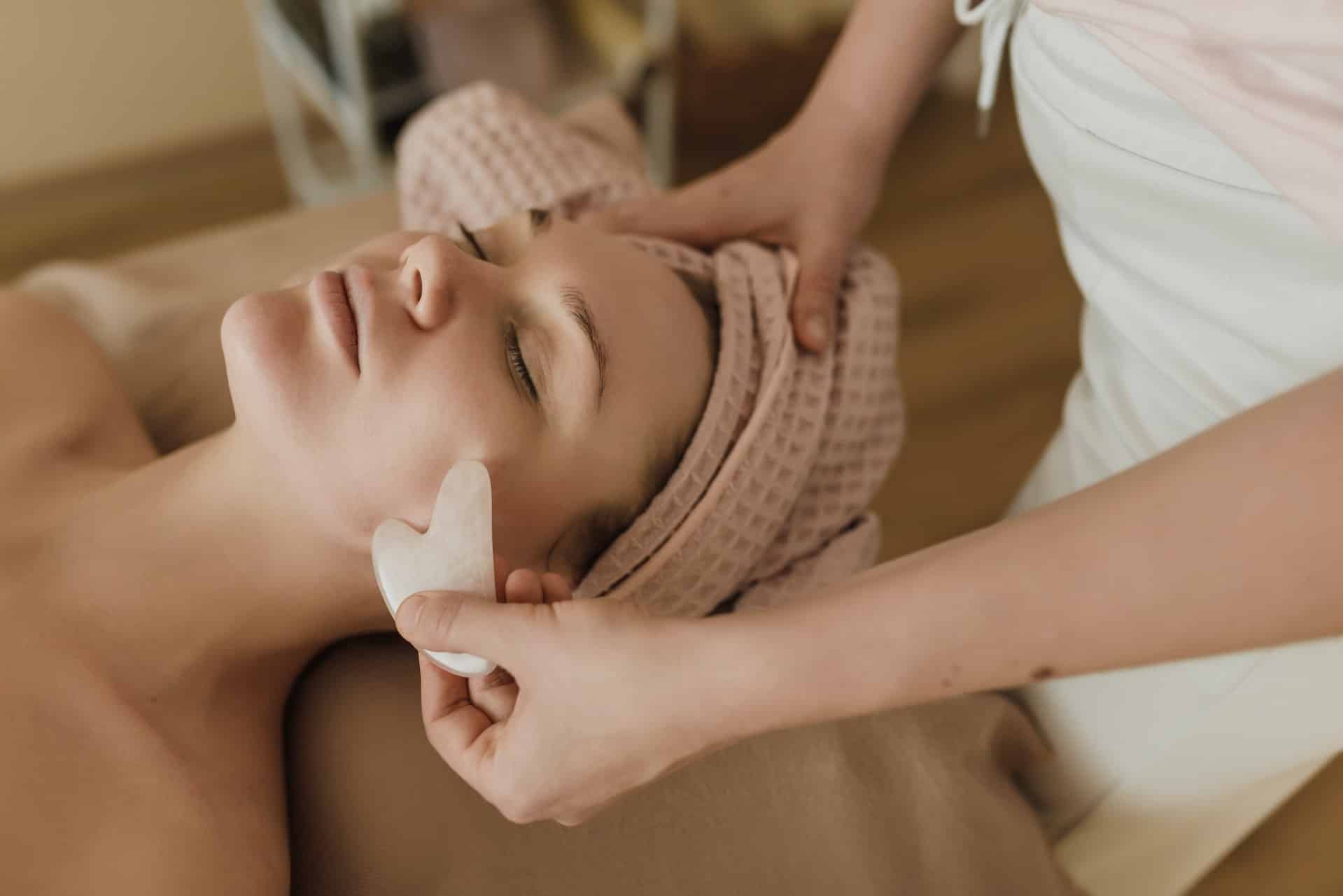 Gua Sha facial massage is used for skin sculpting and to promote lymphatic drainage. It is a Chinese massage technique which involves using flat crystal on the skin. Usually, jade or rose Quartz are used in Gua-Sha Facial massage.
This massage technique is believed to have magical properties. It reduces hyperpigmentation and puffiness and increases collagen production. Moreover, Gua-Sha doesn't only contours your face but also gives it a rejuvenated look. Any one can perform Gua Sha with little guidance.
Ayurvedic Facial Massage is a holistic skincare practice rooted in Ayurveda, the ancient Indian system of medicine. This massage technique incorporates customized herbal oils and specialized movements. Ayurvedic Facial Massage combines gentle, flowing strokes and marma point stimulation with specific herbal oils. The massage follows Ayurvedic principles, considering the individual's dosha (unique constitution) and aims to restore balance and harmony.
Professional facial massage techniques in ayurvedic massage calms the nervous system and reduces stress and tension. It promotes a healthy complexion and improve nutrient delivery to the skin. Moreover, Ayurvedic oils nourish the skin, hydrating and recharging it for a youthful and radiant appearance. It also removes toxins and impurities that contribute to clearer and healthier skin.. 
Ayurvedic Facial Massage is commonly performed by trained Ayurvedic practitioners or massage therapists specializing in Ayurveda. However, you can use these techniques at home by following the guidelines on you tube and other online resources. 
In conclusion, these 5 types of facial massages offer many benefits for the skin. These massages are also the best exercises for the mind and body. For best results, consult with skin care professionals to ensure the techniques and approaches that may suit your specific needs.