In today's fast-paced world, the secret to achieving peace is simply prioritizing your well-being. With Swedish massage therapy, you can feel cool, calm, and stress-free. Today, we will provide information on what exactly is a Swedish massage with reflexology.
It is a therapeutic massage that combines traditional Swedish massage with reflexology techniques. It targets specific pressure points on the feet, hands, and ears to stimulate the body's natural healing processes. The powerful mingle creates a deeply relaxing and relieving experience, leaving you feeling renewed and refreshed.
Swedish Massage With Reflexology Benefits
Swedish massage with reflexology offers a wide range of benefits for the body and mind. Some of the key benefits of this therapy include:
It promotes deep relaxation and reduces stress and anxiety. In this treatment, therapist uses long strokes, kneading, and friction techniques to promote relaxation and relieve muscle tension.
This massage reduces pain and inflammation. The combination of both massages provides more effectiveness in targeting specific areas of pain and discomfort in the body.

The Circulation function keeps our body alive with a blood flow around the whole body. Swedish massage with reflexology improves circulation in the body and increases blood flow and oxygen to the muscles. Furthermore, this deep tissue massage leaves the skin and body healthy.
It improves circulation which directly supports immune function. The immune system ensures that the body can effectively transport nutrients and oxygen throughout the body.
Sleep is essential for a healthy life. To make your sleep deeper, this combined massage is the best option. Reflexology promotes restful sleep, allowing you to wake up feeling refreshed and rejuvenated. This therapy reduces stress and tension that can interfere with sleep.
As stress and anxiety can interfere with cognitive function, making it difficult to concentrate or think clearly. Swedish massage with reflexology can improve mental clarity and focus.
Difference Between Swedish And Reflexology Massage
Swedish massage and reflexology are two well-defined techniques of massage therapy. Each has its unique techniques and benefits. The difference between Swedish and reflexology are as follows:
Swedish Massage
Swedish massage is a full-body treatment that involves the use of gliding strokes, kneading, and friction. It releases muscle tension, ease stiffness, and promote a sense of relaxation in the body. Furthermore, Massage therapists typically use oil or lotion while massaging the skin. It helps their hands glide smoothly over the skin and make it easier to apply pressure and move the muscles.
Reflexology
On the other hand, reflexology is different from massage therapy. This technique involves the application of pressure to specific points on the feet, hands, and ears. These points are believed to be connected to different organs and systems in the body. Full body reflexology massage stimulates and promotes healing, lowers anxiety, and refines overall health and well-being.
How Is Reflexology Used In Swedish Massage Therapy?
The integration of Swedish massage techniques with reflexology techniques is a popular approach in massage therapy. This includes combining rubbing and friction techniques of Swedish massage with the targeted pressure points of reflexology.
During a session, the therapist will first use Swedish massage techniques to loosen up the muscles and promote relaxation. Furthermore, he will incorporate reflexology techniques by applying pressure to specific points.
Merging the two massages can relieve tightness and pain in specific areas of the body. It's a great option for those looking for a more targeted and holistic approach to massage therapy.
Types of Swedish Massage With Reflexology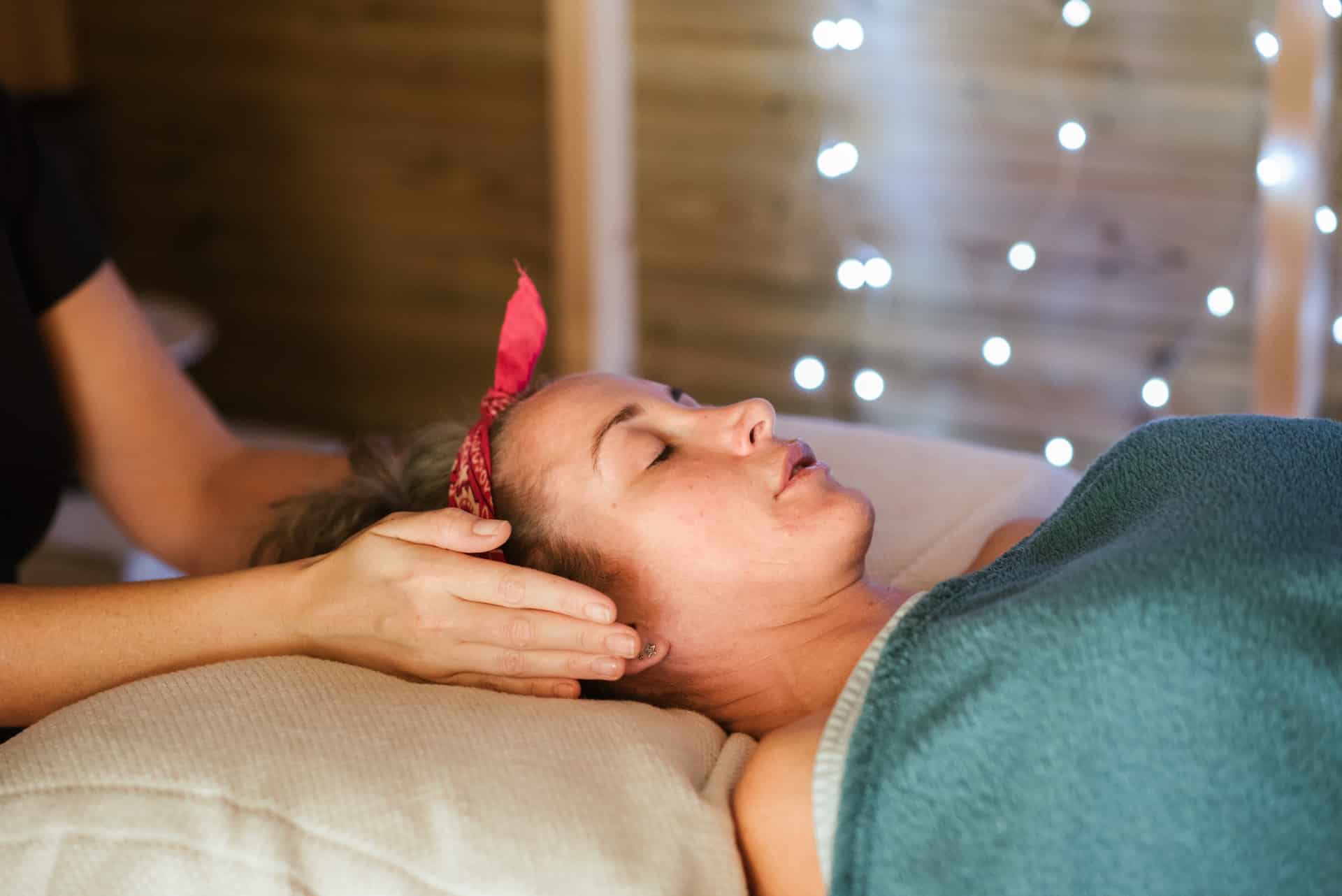 There are a few different types of Swedish massage with reflexology techniques that are commonly used in massage therapy:
Full-Body Swedish Massage With Reflexology
It involves a full-body massage using techniques of Swedish massage combined with targeted reflexology techniques.
Chair Massage With Reflexology
This type of massage is done while the client is seated in a chair. The therapist focuses on the neck, shoulders, and back and apply reflexology techniques on the feet.
Hand And Foot Reflexology With Swedish Massage
This massage focus solely to the hands and feet, using reflexology techniques. They target specific points to promote relaxation and improve circulation.
Overall, both massages keep stress and tiredness away from you.
How To Massage Reflexology Points?
While doing massage, it is important to keep in mind that reflexology is a complementary therapy. If you have any health concerns or medical conditions, it is always best to consult with a healthcare professional before starting any new treatment including reflexology. The reflexology points are as follows:
Each area or point on a body reflects a specific organ or body part. So it is essential to select the right point for the desired result.
Before starting the massage, it is essential to relax the area. So apply gentle pressure around the reflexology point.
Once you have identified the right point and relaxed the area, you can start applying pressure. Use your fingers or thumbs to apply firm but gentle pressure to the reflexology point.
Furthermore, move your fingers or thumbs in a circular motion around the point. You can also use up-and-down or side-to-side motions.
If you feel any pain or discomfort, reduce the pressure. However, if the pressure feels too light, increase it slightly.
You can repeat the process several times a day.
Furthermore, massage the reflexology points on both feet even if you are targeting one area of the body. This helps to balance the energy in the body and promote overall health.
FAQs
 Is Swedish Massage With Reflexology Painful?
Generally, it should not be painful. However, pressure may be applied to certain reflex points, which may feel uncomfortable to some people.
How Often Should One Get A Swedish Massage?
The frequency of massage can vary depending on individual needs and preferences. Some individuals may benefit from weekly sessions, while others may find monthly or occasional sessions to be sufficient. So communicate with your massage therapist about your goals and any specific concerns. They can guide you to determine the best frequency of sessions for you.
What Do You Wear To A Reflexology Massage?
You should wear comfortable, loose-fitting clothing during a massage session. Generally, you have to remove your shoes and socks for the reflexology portion of the massage. Also, your therapist will use a reflexology massage mat or blanket to provide complete comfort.
Overall, Swedish massage therapy with reflexology is powerful and effective tool to solve health issues. You can experience benefits and discover a newfound sense of peace and tranquility in your life. So, try this holistic approach to wellness today and give your body and mind, care and attention?