Cupping relieves pain, stress, and also helps with respiratory and digestive issues. It is a traditional Chinese treatment that involves placing cups on the skin to create suction. This technique has gained attention as a popular therapy for improving health and wellness. However, people want to know about cupping therapy benefits for health. Although there is less scientific evidence to support the claims, but people claim that it works. So let's see what does cupping do for your health? and Is cupping good for you?
What Are The Benefits Of Cupping Therapy?
Cupping is a cure for a variety of body issues. Some studies suggest that it provides the following health benefits.
Cupping improves internal health issues. These little cups trigger the flow of blood and oxygen to the affected area. The process releases the pain, swelling, and scar tissues in muscle. Furthermore, it also stimulates the body's natural healing mechanisms.
Improves Blood Circulation
The suction created, increases the blood flow to the affected areas. Particularly, it heals and reduces inflammation. This therapy also improves small blood vessels in the skin that are responsible for improving microcirculation. People with physical disabilities can go for it as this therapy increases range of motion.
Relaxation and Stress Reduction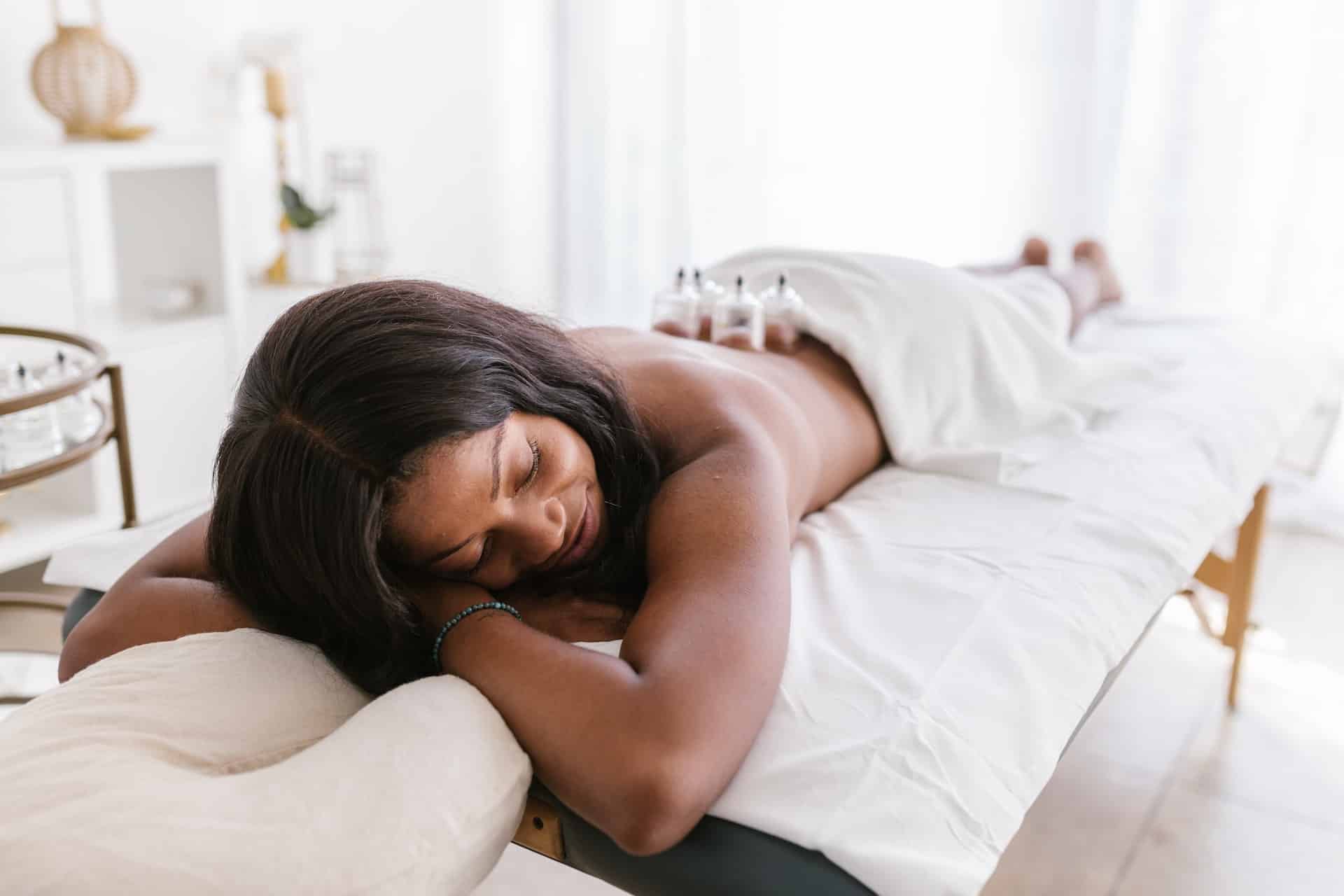 This therapy is often used in combination with other relaxation techniques, such as acupuncture or massage. It promotes overall tranquility and encourages a chilling environment. The act of receiving cupping itself can also be relaxing and leads to reduced anxiety.
Benefits For Respiratory And Digestive Issues
Most people wonder how cupping can help with digestive issues. Well, it improves blood flow and stomach fluid movement through the organs. This therapy resolves the colon blockages and indigestion by promoting peristalsis. Peristalsis is a wave-like muscle that forwards the food in the digestive tract. It may be used as a treatment plan for conditions such as asthma, bronchitis, and indigestion.
Cupping also treats skin issues like acne and eczema. Many doctors suggest it for skin nourishment and healthy glow. It also increases the amount of collagen and elasticity in the skin. Collagen is a big source to reduce aging problems such as fine lines and wrinkles. However, it's important to fully research and understand the process before going for it.
What Are The Types Of Cupping?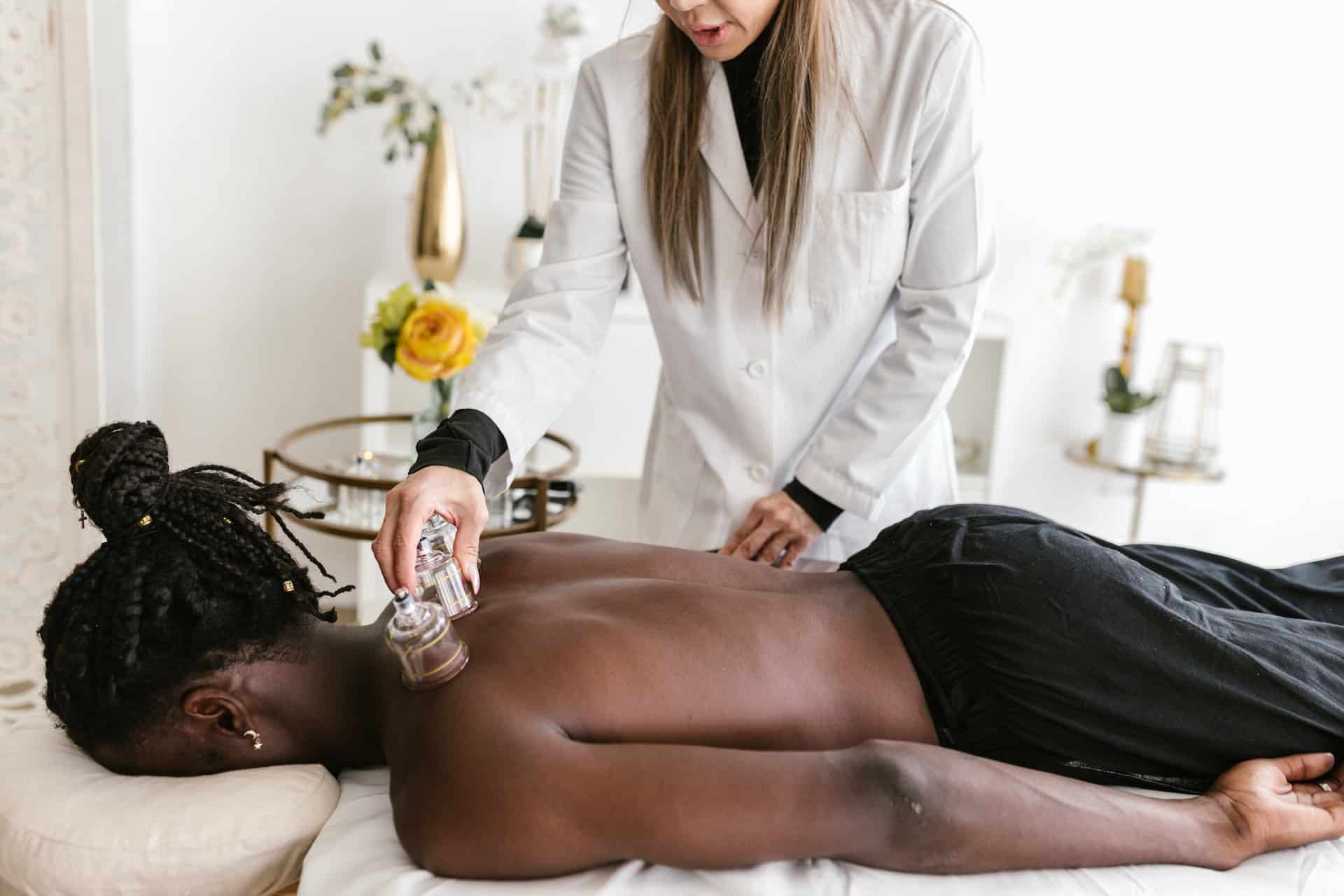 There are many types of cupping.
In this technique, cups are placed on the skin and suction is created by removing the air from inside the cup. The cups are left in place for a few minutes to create a vacuum effect. Dry cupping helps with pain relief and relaxation.
This type involves making small incisions on the skin before applying the cups. As the cups are removed, a small amount of blood is drawn from the incision sites. This technique is a part of a traditional Chinese medicine practice known as "Hijama". It helps with detoxification and healing.
It involves heating the air inside the cup before applying it to the skin. As the air inside the cup cools down, it creates a vacuum effect. Fire cupping also helps with pain relief and relaxation.
Massage cupping involves applying oil or lotion to the skin before placing the cups. The cups are then moved around the skin in a massage-like motion, It improves blood flow and promotes relaxation.
Do not forget that cupping should be performed only by licensed and trained doctors.
What Are The Side Effects Of Cupping?
 Bruising And Skin Irritation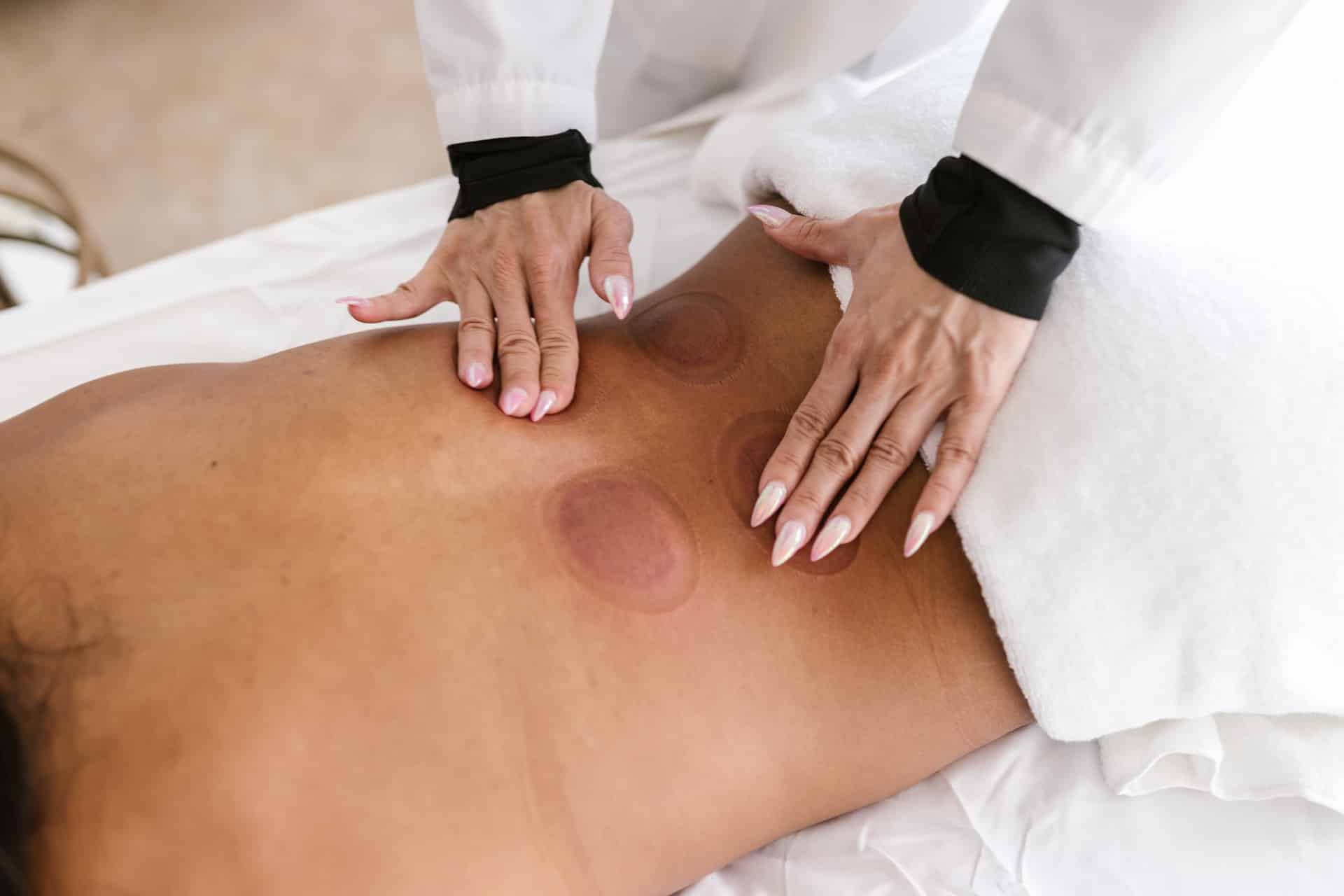 One of the most common side effects of cupping is bruising or skin irritation at the area. This is due to the suction created by the cups. This process can burst small blood vessels. These bruises typically fade within a few days. However, some individuals may experience more severe bruising or skin irritation.
Practitioners should adjust the intensity of the suction to reduce the risk of bruising. Before a session, the knowledge and precautions will reduce the irritation.
Infection And Other Safety Concerns
As the technique involves creating small cuts in the skin, it can increase the risk of infection. If the practitioner is not following the proper hygiene practices then it can be more problematic. Additionally, individuals with certain medical conditions, such as hemophilia or skin conditions, may not be suitable candidates for this therapy.
It's important to consult with a licensed doctor and discuss your concerns or medical history before trying it. Overall, cupping is generally considered safe when performed by a trained professional.
Does Cupping Hurt The First Time?
Generally, it is not painful.
Although some individuals may experience discomfort or sensitivity during or after the session. The suction created by the cups can cause a sensation of tightness or pulling, but this is usually not painful.
When Should You Not Use Cupping?
There are certain situations when this therapy is not recommended or should be avoided.
Pregnant women
If anyone have bleeding disorders
A person with the history of seizures
People with liver, kidney or heart failure
How Long Does It Take To See Results?
The number of sessions may vary depending on each individual. Some people may experience relief after just one session. While others may require multiple sessions to see significant improvement.
Are There Any Risks Or Side Effects Involved?
Yes, there are potential risks and side effects including bruising, skin irritation, and infection. It's important to consult with a licensed practitioner and discuss any concerns or medical history before trying it.
In the end, all we have to say is that Cupping therapy is beneficial for pain and stress relief. Overall, It's a relaxing and soothing experience and you should try it.